The Babysitter's Club is back! The beloved show revolving around a group of friends from Stoneybrook, Connecticut who run a local babysitting service is coming back with an all new version. The characters will be the same but the cast stars new young talent.
Let's see what the original cast has been up to!
Dawn Schafer (Melissa Chasse / Xochitl Gomez)
According to IMDB, Melissa only ever acted as Dawn in The Babysitter's Club. Since the show's run, her life became fairly private. Melissa now runs a spa in Connecticut and has a daughter. Dawn will be played by Xochitl Gomez in the 2020 reboot.
Kristy Thomas (Avriel Hillman / Sophie Grace)
Kristy also only acted in the show. She graduated from Brown University with a degree in theatre. She produced a short film called "A Doctor's Image" in 2010. Kristy will be played by Sophie Grace in the reboot.
Mary Anne Spier (Meghan Lahey / Malia Baker)
Mary Anne acted once before the show in The Pick-Up Artist in 1987. Afterwards she went into school counseling and had three children. Mary Anne will be played by Malia Baker in the new reboot.
Stacy McGill (Jessica Prunell / Shay Rudolph)
After acting in the show, Jessica starred in One Saturday Morning (1997-1998) and Followers (2000). She then went on to graduate from the University of Pennsylvania with a degree in Psychology and Benjamin N. Cardozo Law School. She currently works in New York City as a lawyer. Stacy will be played by Stacy Rudolph in the reboot.
Claudia Kishi (Jeni F Winslow / Momona Tamada)
Jeni became private about her life after the show. She is married and currently lives in Atlanta, Georgia. Claudia will be played by Momona Tamada in the 2020 reboot.
See photos of the new show!
The Babysitter's Club will start streaming on Netflix Friday, July 3, 2020.
Related
5 Fun Facts About Xochitl Gomez (Dawn) from The Babysitters Club on Netflix
5 Fun Facts About Shay Rudolph (Stacey) from 'The Babysitters Club' on Netflix
5 Fun Facts About Sophie Grace (Kristy) from Babysitters Club on Netflix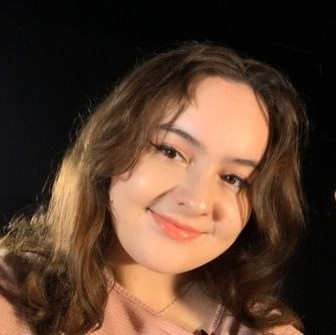 Sarah is an Entertainment Writer at Feeling the Vibe Magazine. She's a current Journalism student in Boston. Always knows the next album dropping or hottest celebrity gossip. Email sarah.turley@feelingthevibe.com