The brand new adaptation of 'The Babysitter's Club' on Netflix is now in session!
Netflix has released the names of the actresses who will be playing the iconic Babysitter's Club girls. For those of you who are unfamiliar with the book series and show, let us get you up to speed.
"The Babysitter's Club" follows the adventures of middle-school aged friends and business partners from Stoneybrook, Connecticut.
Who is in the Babysitters Club Cast?
The new Netflix version will include:
Kristy Thomas (Sophie Grace)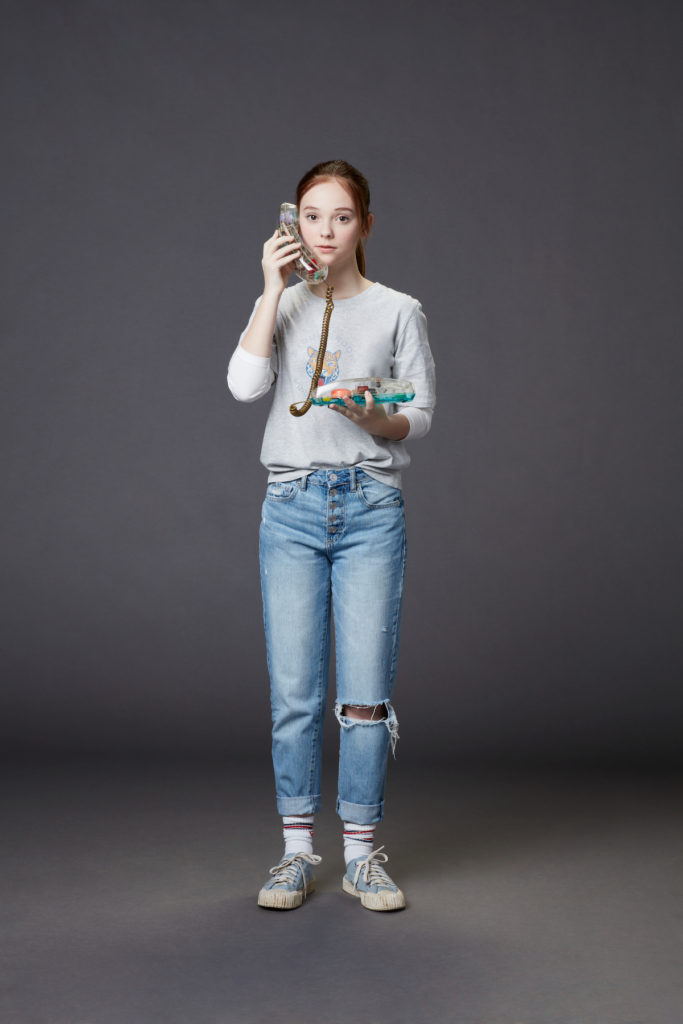 Sophie Grace will play the Babysitters lead character of Kristy Thomas. She hails from Philadelphia and is one of 6 siblings! This young actress loves her dog JB and as she says "hot chocolate is > than anything else in the entire universe."
Mary-Anne Spier (Malia Baker)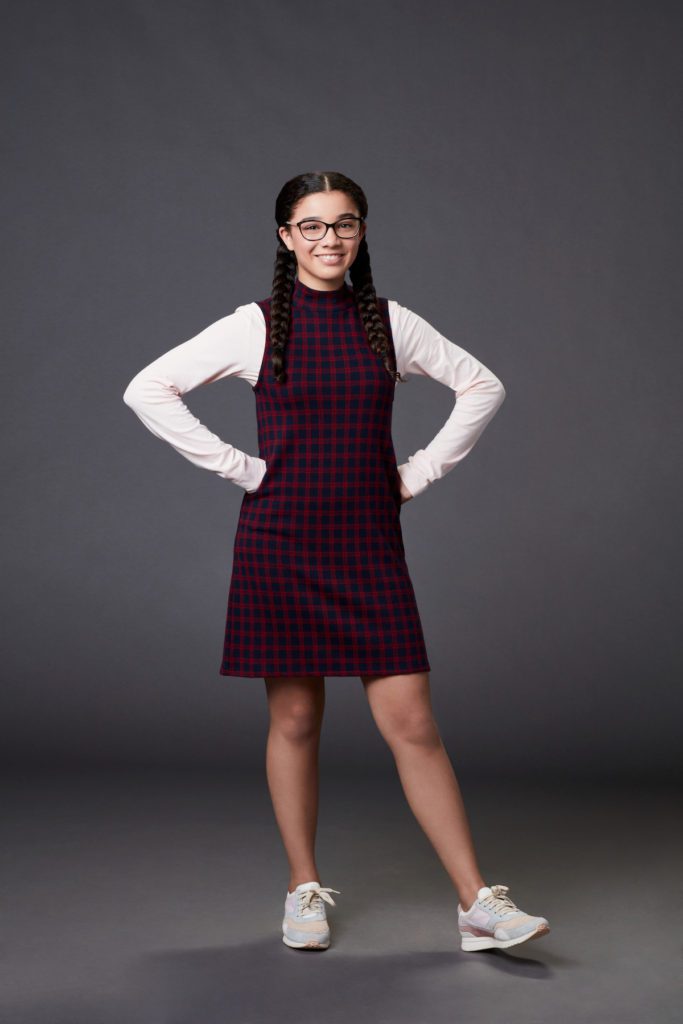 Malia Baker will play the beloved character of Mary-Anne in Netflix's reboot of "The Babysitters Club." According to her official Instagram, she describes herself as an actor, dreamer, and creator. Malia is represented by the Characters Talent Agency. Not only will she be playing a role in the Netflix series, but she's also a fan of the streaming service. Check out this photo of Malia hanging out with her pups watching none other than Netflix.
Claudia Kishi – (Momona Tamada)
Momona will play Claudia in The Babysitters Club on Netflix. You may recognize her as a young Lara Jean in Netflix's hit movie To All The Boys I've Loved Before. She was raised in Canada to Japanese immigrant parents. The name "Momona" means hundreds of beaches inspired by her hometown of Vancouver.
Stacey McGill (Shay Rudolph)
Shay Rudolph will portray Stacey, the fashionista and treasurer of The Babysitters Club. You may recognize this 5'2″ actress from her recurring role in FOX's "Lethan Weapon" as Maya. She is also a vegetarian. In an Instagram post, she revealed her role on the new Netflix series, saying "am i dreaming? the secret is finally out!! i'm stacey mcgill on @netflix @babysittersclub ? brb lemme go freak out a bit."
Dawn Schafer (Xochitl Gomez)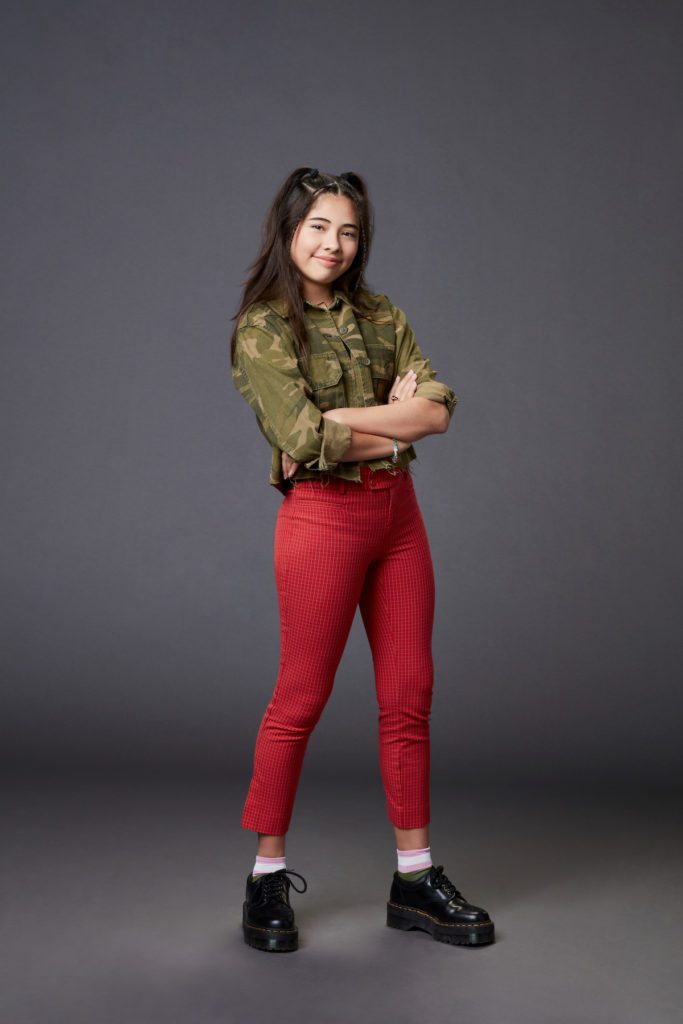 Xochitl, 13, is excited to portray Dawn in the Netflix series reboot. In a cute Instagram post, she pictures herself catching up on the beloved Babysitters Club book series. She said, "Who loves "Dawn & the Impossible Three?" ? Can't wait to share Dawn's stories on the @Netflix series THE BABY-SITTERS CLUB -coming soon!"
Kristy's mom Elizabeth Thomas-Brewer (Alicia Silverstone)
Kristy's mom Elizabeth Thomas-Brewer will be portrayed by veteran actor, Alicia Silverstone. Remember her from 'Clueless?' She hails from San Francisco, California. Alicia was married for 13 years and has one daughter. She even co-founded a line called mykind Organics.
This family-friendly series will follow Kristy as she leads a local babysitting service while of course navigating the ups and downs of approaching your teen years!
The Babysitter's Club will start streaming on Netflix July 3, 2020.
---
MORE ON THE BABYSITTER'S CLUB
5 Fun Facts About Xochitl Gomez (Dawn) from The Babysitters Club on Netflix
5 Fun Facts About Shay Rudolph (Stacey) from 'The Babysitters Club' on Netflix
5 Fun Facts About Sophie Grace (Kristy) from Babysitters Club on Netflix Courtney Rose is an Entertainment Writer at Feeling the Vibe Magazine based in New York. Pop culture and rom-com obsessed. Studied Journalism and is up to date on all the latest entertainment news. For tips or comments, email me at Courtney@feelingthevibe.com