We first met Stephanie Pratt on 'The Hills' over 10 years ago as the sister of the controversial "bad boy" Spencer Pratt.
In the new adaptation of 'The Hills: New Beginnings,' it doesn't look like much has changed in their relationship even though 10 years have gone by. Spencer was always known for being quite harsh when it came to his younger sister. It seemed these two had a very strained relationship, even though the actual reason for it is still to be determined.
Spencer wasn't the only Hills character to have beef with Stephanie. Brody Jenner who was also a regular on the hit reality show often spoke against Spencer's sister. Though, could things have cleared up between these two now?
Stephanie posted a new photo with her pal Brody during an event in Times Square this June.
Brody will be in the new adaptation with his wife, Kaitlynn. She actually watched the original Hills and look at her now.
Stephanie is Moving from 'The Hills'
It's true. In a reply to a fan on Instagram, Stephanie spills about her current relationship with her brother and her future plans.
What will she miss most about being in Heidi and Spencer's lives? Her little nephew of course. Heidi and Spencer share one son, Gunner who was born on October 1, 2017.
Stephanie said, "That's the one thing that kills me. I'll never see Gunner grow up. Moving back home to London next weekend."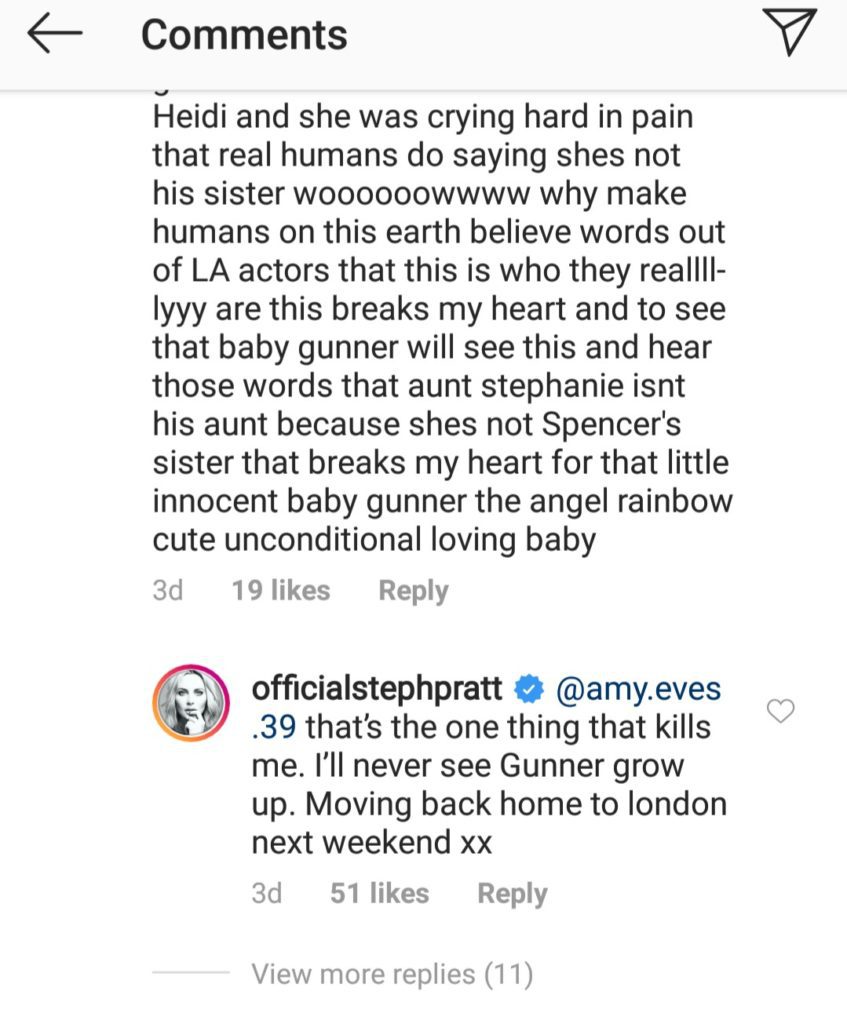 Is Stephanie Friendly with The Hills Cast?
Even though she may have ill feelings toward her brother Spencer, she is close to the rest of her Hills co-stars. The group recently went on a big press tour for the new show. "I love our Hills family so much!!! ? the past 72hrs-spending all day & every night together for our Press tour has actually been so FUN ??i love you guys so much!!' Stephanie says.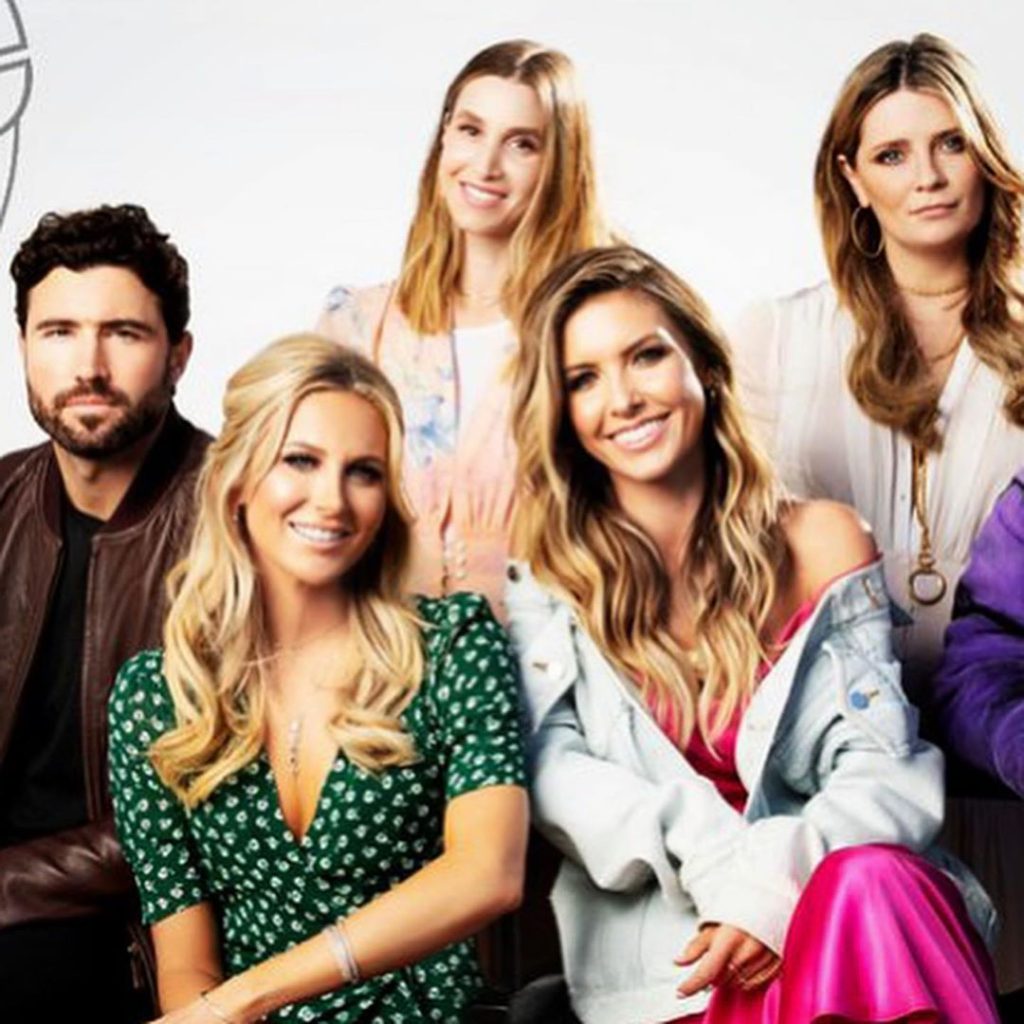 Ever since filming ended for the OG "Hills" Stephanie had been living out of the country. Pratt admitted The Hills helped her come back to the US, "Especially coming back to the US after 6 years, finding my footing…it was hard. It's not so much that there are loyalties- we are all just doing what we think is right in the moment… but no one is ever alone in the group- at the end of the day we will always have each others backs."
Stephanie and Spencer isn't the only drama we will be seeing on The Hills: New Beginnings. The couple who made tons of waves in their on-again, off-again relationship, Justin Bobby and Audrina will be back as well. In a red carpet interview, both of them revealed their feelings towards each other, which we will hopefully see play out on The Hills.
Tune into The Hills on MTV, Mondays at 10pm EST.
MORE ON THE HILLS
Justin Bobby from 'The Hills' Says He Will 'Always Have a Spark' with Audrina Patridge
Mischa Barton, Audrina Patridge, and the Rest of 'The Hills: New Beginnings' Cast Shine at Show's Premiere Party – Photos Inside!
Mischa Barton Shares First Impression She Had of 'The Hills: New Beginnings' Cast Courtney Rose is an Entertainment Writer at Feeling the Vibe Magazine based in New York. Pop culture and rom-com obsessed. Studied Journalism and is up to date on all the latest entertainment news. For tips or comments, email me at Courtney@feelingthevibe.com