Shark Tank is back with an all-new episode on May 5, 2023 on ABC. Four companies will be presented by a new group of entrepreneurs who hope to strike a deal with the sharks. The products being pitched are: Nature's Wild Berry, Noshi Food Paint, See The Way I See and You Go Natural. Find out more about them below before the episode premieres.
---
Nature's Wild Berry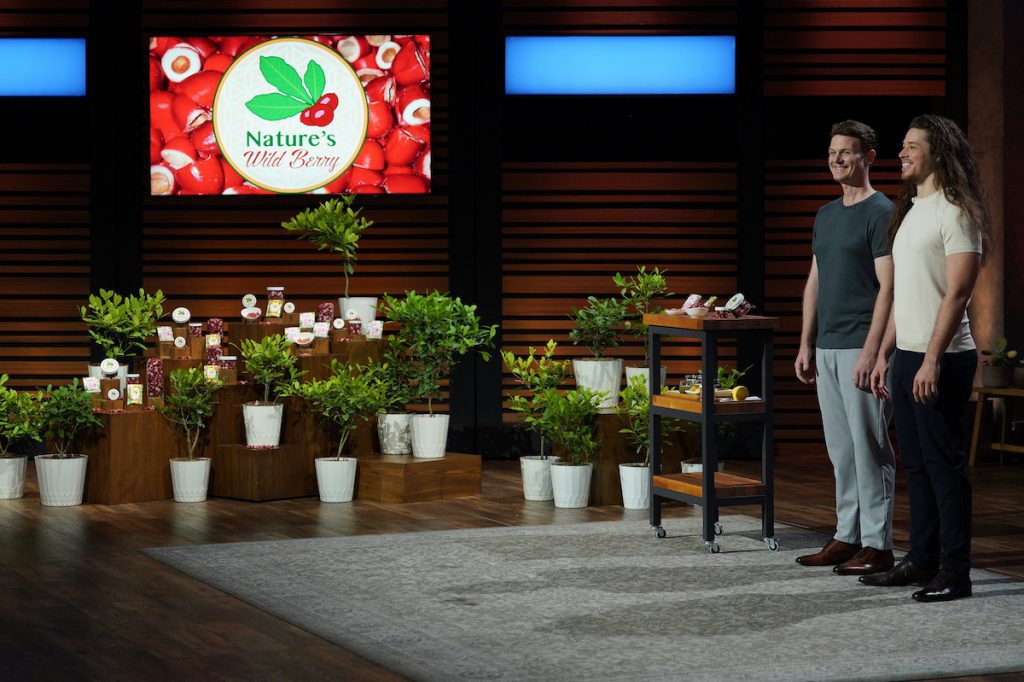 Nature's Wild Berry was founded by Hank Watt and Juliano Bonanni. The product is a super fruit that makes any sour, tart or acidic dish into something sweet and delicious. Using a unique glycoprotein, these "miracle berries" change the way your taste buds perceive the aforementioned foods. Currently available are travel, small, medium and large berry jars, single pack and 50 serving bags, as well as Barely Bears, which are miracle berries that melt in the shape of a bear. They are already on Amazon and Walmart, but if Hank and Juliano want to continue to expand their reach into stores, maybe a shark can help them out with that.
Where to buy: https://natureswildberry.com/
Where to follow: @natureswildberry on Instagram
---
Noshi Food Paint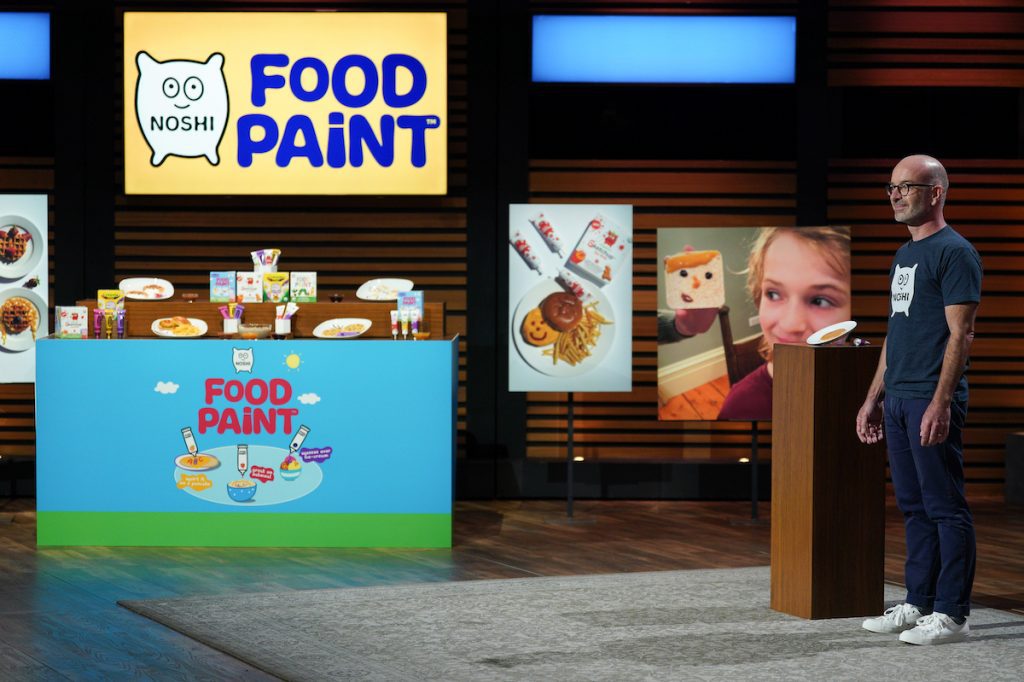 Tomo Delaney-Lethbridge created Noshi Food Paint, an edible product designed to make mealtime fun for kids. These "food paints" are the first condiments designed for use by kids, allowing them to actually play with their food. The idea came about to present food by color instead of flavor and Noshi was born. Cool trademarked names such as Sketchup and the upcoming Crayonnaise give the product a trendy edge. Currently, the Sketchup food case, Crayola food paint case and Peppa Pig food case are for sale in Walmart stores across the country. But, Tomo has plans to expand with not only Crayonnaise, but products like Mustart and Noshibles too. Seems like the sky's the limit for this colorful company!
Where to buy: https://noshiforkids.com/
Where to follow: @noshiforkids on Instagram
---
See The Way I See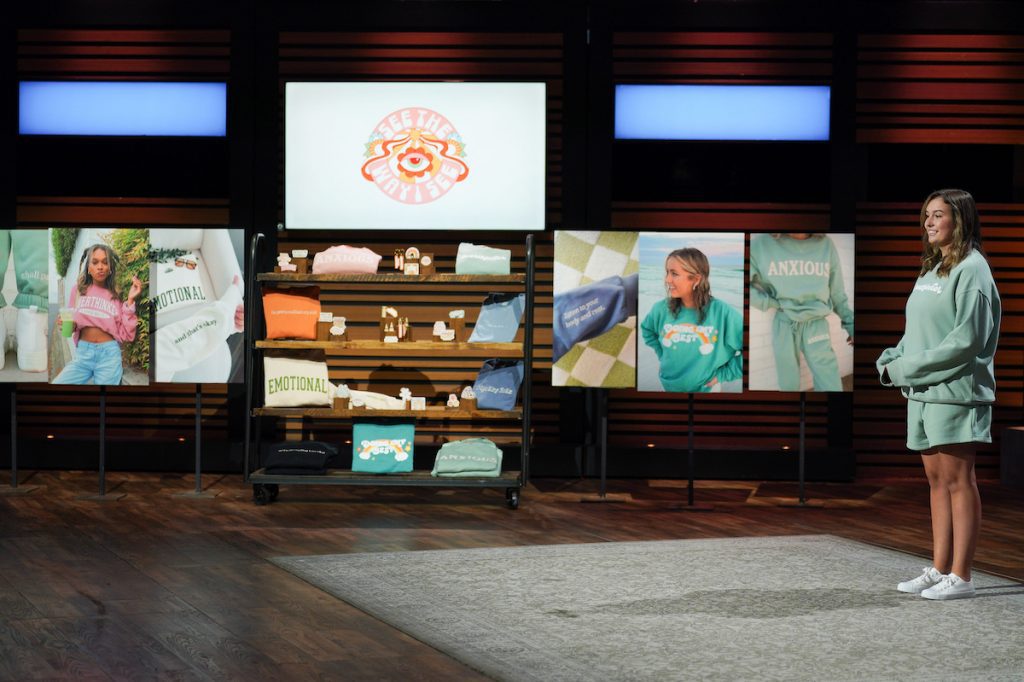 Sophie Nistico is the CEO and founder of See The Way I See, a clothing brand for the body and mind. Sophie began her business by sketching designs that she turned into stickers. Then, she bought a printer and sticker cutting machine to start selling them online. That eventually turned into putting the designs onto clothing, and now she has 129,000 followers on her company's Instagram account. Not only are the clothes size inclusive, but the sayings and designs are all about mental health awareness, with a portion of the proceeds going to nonprofits. Designs like "practice empathy" and "Cry A Lot! (wipe tears here)" are relatable and noteworthy, garnering fans like Charlie and Dixie D'Amelio.
Where to buy: https://seethewayisee.com/
Where to follow: @seethewayisee on Instagram
---
You Go Natural
You Go Natural are premium hair accessories for textured hair founded by Monique Little and David Dundas. The brand has both women's and men's hair accessories, from head wraps and headbands to T-shirt buns and durags. There's even an activewear line so your hair can stay looking pristine regardless of the activity. New for spring 2023 are airy neutrals, and there's also a limited pre-spring capsule collection with sunburst, coral, mint and lavender shades. Their classic colors are bestsellers, and with features in Essence and Women's Health, it's no wonder these products are popular.
Where to buy: https://yougonatural.com/
Where to follow: @yougonatural on Instagram
---
Catch the all-new episode of Shark Tank premiering on Friday May 5 at 8 PM ET/PT on ABC. You can stream the episode next day on Hulu as well.
---
MORE SHARK TANK NEWS
Tia Lupita Salsas Its Way Into a Shark Tank Deal
Plushies and Profits: Play Maysie Finds a Shark Tank Home
Who's on Shark Tank This Week (April 14, 2023)? Full List Inside!
Kari Highman is a Beauty and Fashion Blogger at Feeling the Vibe Magazine. Otterbein Alum (2017) – English & Psychology. Always learning & creating. Avid fan of mid 2000's TV & pop music. Comments or tips, email kari@feelingthevibe.com