The Saved by the Bell cast, including Elizabeth Berkley (Jessie Spano), Mario Lopez (AC Slater), and Mark Paul Gosselaar (Zack Morris), recently reunited for a group panel interview at the 90s Con in Hartford, Connecticut. During the interview, they discussed a range of topics, including their group text chat, social media, and their first impressions of each other.
---
Do Zack, Jessie and Slater Have a Group Text?
When asked if they have a group text, Berkley revealed that they do, particularly when they were filming and COVID-19 hit. "We had a group text going to keep up with each other and talk about the way the projects were changing," she said. When asked who talks the most on the group chat, Gosselaar and Lopez both pointed at Berkley, who jokingly responded, "I have a lot to say!"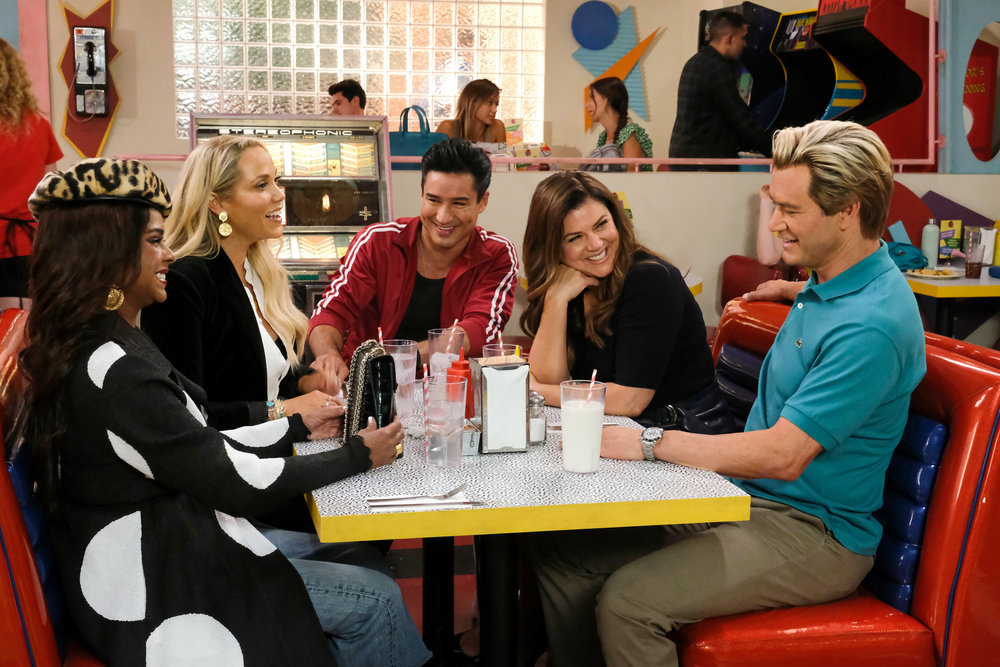 ---
"Thank Goodness We Didn't Have Social Media" – Mark Paul
The cast also discussed how social media would have changed their experience on the show. Gosselaar expressed his gratitude that they didn't have social media back in the 90s. "Back in the 90s, the only cell phone you saw was that big ship to shore thing," he said, holding up the large cell phone he used to carry on the show. "Thank goodness we didn't have social media back then."
Lopez also shared his thoughts on social media, acknowledging that it has both its pluses and minuses. "There are many people who make a career out of being influencers on social media," he said. "Thank God it wasn't around when I was younger just because it's so much easier to get in trouble." He added that they were "very blessed to have grown up in the last of the innocent times for the generations," noting that they had TV shows, music, and knew how to talk to people without hiding behind a screen.
Berkley, who volunteers for a program called "Ask Elizabeth" that helps young women with self-esteem, shared how she's heard from girls about the pressures they face, even without being actors. "It's like Hollywood because the stakes are high," she said. "I'm grateful we did not have social media then for sure. You could really learn about yourself without looking at a screen to see if you are or aren't validated."
---
Inside Friday Night Tapings of Saved by the Bell
The cast also reminisced about their time on the show, with Lopez sharing that they were "just kids playing kids." Berkley noted that they were each other's classmates for real, as they worked together and had a room at the studio where they did their schoolwork. Gosselaar chimed in, adding that they had a lot of fun together and went to a 50s diner with their parents on Friday nights after taping in front of a live studio audience.
Overall, the cast seemed grateful for their time on Saved by the Bell and for having each other to go through it all with. As Lopez put it, "We're actually really fortunate we got along, we've kept in touch. We all have our own families now but we were just kids then."
Diana is the co-editor-in-chief of Feeling the Vibe. She loves pop culture and is always up to date on the latest news. If you have any tips or comments, email diana@feelingthevibe.com.