Our favorite 90's teen sitcom, 'Saved by the Bell' never goes out of style.
The popular question, 'did the kids from Saved by the Bell date each other?' is finally getting answered!
Executive producer and creator, Peter Engel, says "of course there were complications when they started dating each other."
"When someone broke up, it was real high school," Engel recalls to Feeling the Vibe. "Mark Paul Gosselaar had his first kiss on the show."
When Mark Paul Gosselaar took a seat next to his Saved by the Bell co-stars at the 90's Con panel in Hartford, Connecticut over the weekend, he was ready to answer all the questions from the fans.
Mark Paul Gosselaar revealed that his first on-screen kiss was actually on the show's predecessor, "Good Morning Miss Bliss." The lucky recipient of his first kiss was Suzanne Tara's character, Stevie, who played a rock enthusiast and worked at the NBC gift shop. In the interview, Gosselaar said, "Stevie was on Miss Bliss. She played some rock person but she was an employee at NBC gift shop. She auditioned for that role and got it. Of course after that, I would visit that gift shop a lot."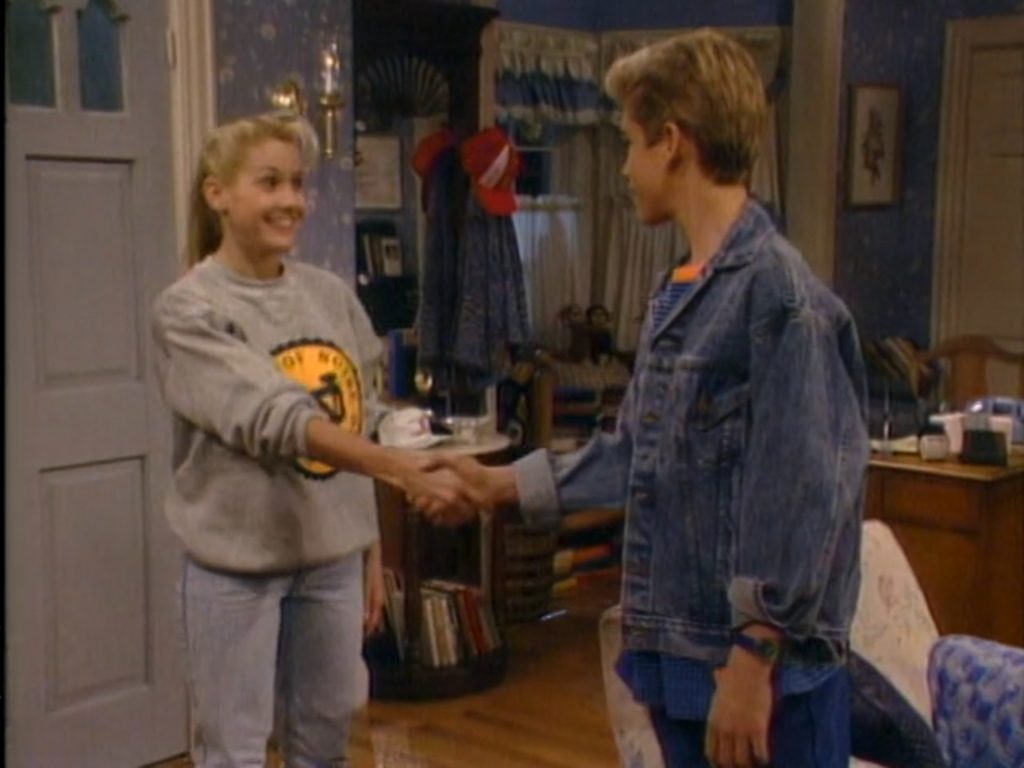 While "Saved by the Bell" is often credited with launching Gosselaar's career, "Good Morning Miss Bliss" was where it all began for the actor. The show, which aired in the late 1980s, followed a group of students and their teacher, Miss Bliss, played by Hayley Mills. Although the show only lasted one season, it paved the way for the iconic "Saved by the Bell" series that followed. Gosselaar's revelation about his first on-screen kiss is a reminder of the early beginnings of his acting career.
Suzanne Tara, the actress who played Stevie went on to a few different roles following the one-episode credit from Good Morning Miss Bliss. Suzanne Tara also appeared in a few other television shows and films throughout the late 1980s and early 1990s, including "Tales from the Darkside," "She's Out of Control," and "Pumpkinhead II: Blood Wings."
---
Related
Nostalgia Trippin': Jodie Sweetin and Elizabeth Berkley Share Their Favorite 90s Memories
Candace Cameron Bure, Andrea Barber and Danica McKellar Reunite at 90's Con – See Photos!
Saved by the Bell and Full House Stars Reunite at 90s Con: Sharing Favorite Memories Courtney Rose is an Entertainment Writer at Feeling the Vibe Magazine based in New York. Pop culture and rom-com obsessed. Studied Journalism and is up to date on all the latest entertainment news. For tips or comments, email me at Courtney@feelingthevibe.com