As part of their annual "Fall into Love" lineup, Hallmark Channel is airing an all-new original movie titled Love in the Limelight. Starring real-life couple Alexa PenaVega and Carlos PenaVega (see why they merged their names together), the movie has a great plot, amazing scenery, and that happy ending all Hallmark fans have come to expect from these films. Keep reading below for details on the cast, plot, filming location, and more.
---
Love in the Limelight Plot + Trailer
Love in the Limelight follows Summer (Alexa PenaVega), who was a huge fan of popular band The Mendez Boyz when she was a teenager. She especially liked Nick (Carlos PenaVega), the band's lead singer. After Nick received a nice fan letter from Summer, he surprised her with a phone call, which led to a strong friendship between the duo that lasted into adulthood.
When Nick's manager books the band to play in Summer's hometown of Salt Lake City – where she works in HR at a local university – the two finally meet face-to-face. While it's clear that their friendship has the possibility of turning into something romantic, Summer's hesitant at first. Can her hip, TikTok star abuelita (grandma) convince Summer to follow her heart?
Watch the trailer below:
---
Meet the Cast of Love in the Limelight
Alexa PenaVega is an actress and singer known for her roles in the Spy Kids franchise, Sleepover, Ruby & the Rockits, as well as starring in a number of Hallmark movies. She has been married to Carlos PenaVega since 2014, and they have 3 children together. Their 3 kids' names are: Ocean King PenaVega, Kingston James PenaVega, and Rio Rey PenaVega. Recently, she co-wrote an inspirational book with her husband called What if Love is the Point?
Carlos PenaVega is an actor and singer best known for his role in the series Big Time Rush, as well as being a part of the band of the same name. He also voices a character on The Loud House and its spinoff The Casagrandes. Currently, he's on tour with his band Big Time Rush, marking the first tour for the group in almost a decade after they reunited in 2021 to release their comeback single "Call It Like I See It." He and Alexa met in 2012, got engaged in 2013, and were married in 2014. 5-year-old Ocean was born in 2016, followed by 3-year-old Kingston and 1-year-old Rio.
Carlos also wrote 6 original songs for the Love in the Limelight: "If You Let Me," "Someday Somewhere," "BASIC," "Vamos Pasar La Bien," "Fall Again" and "Por Ti."
---
Photos + Sneak Peek from Love in the Limelight on Hallmark Channel
Filming took place on location in Salt Lake City, Utah. You can see a little bit of the stunning scenery in these photos below, featuring Alexa and Carlos in character.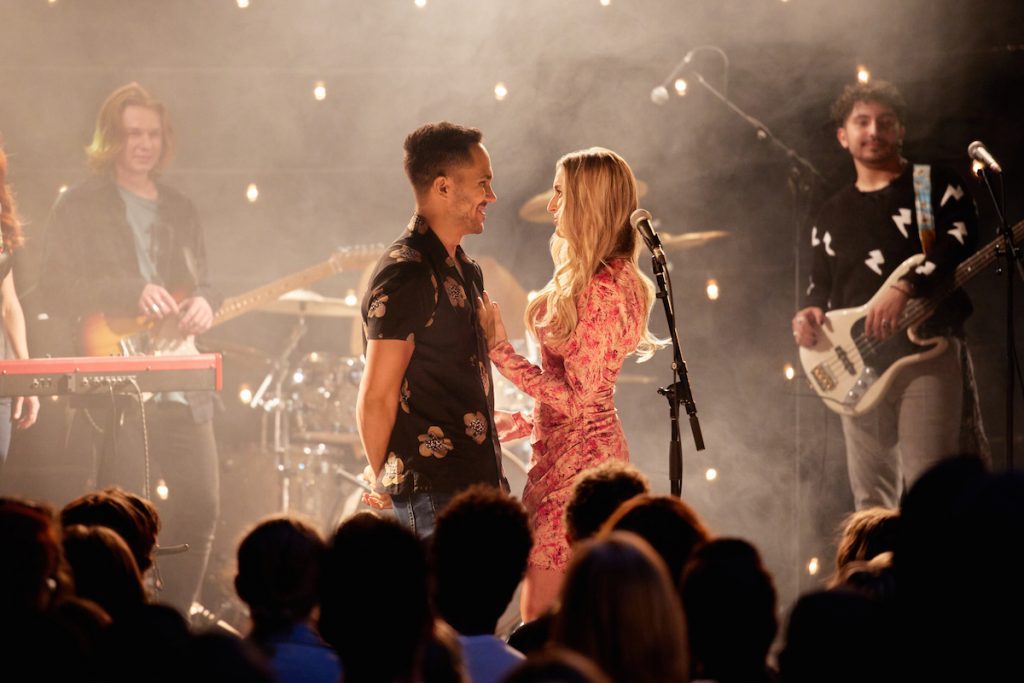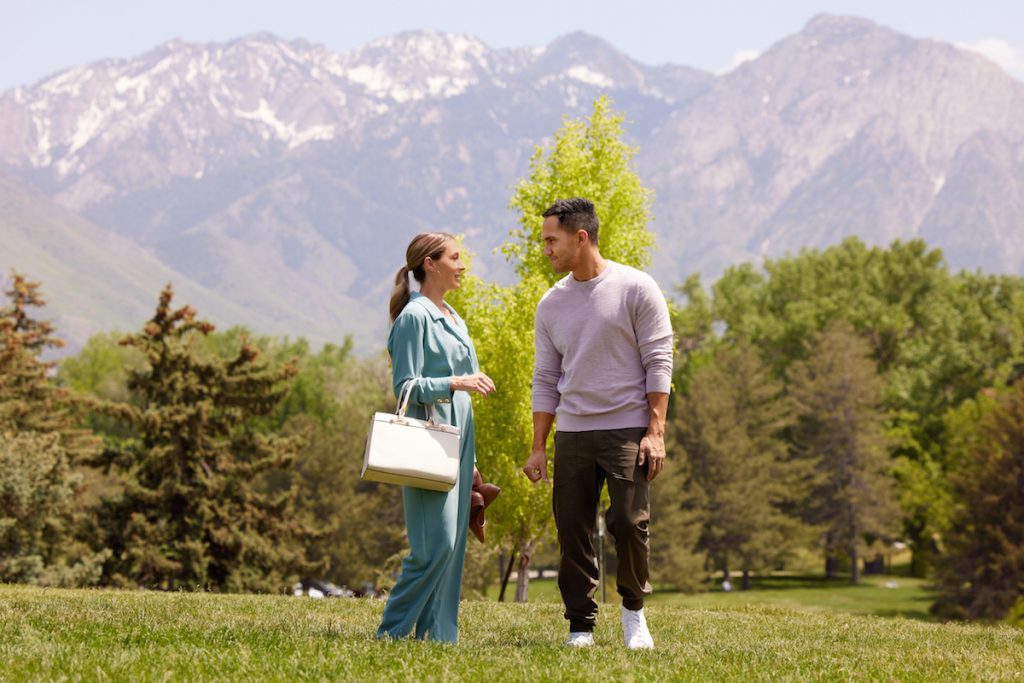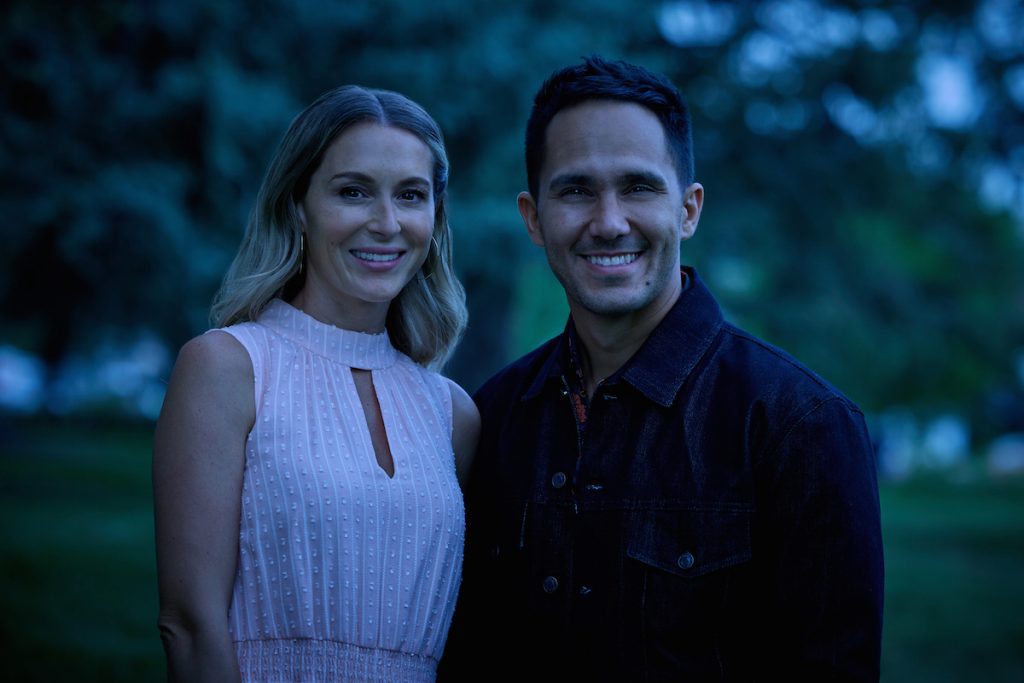 Hallmark Channel also posted a sneak peek from Love in the Limelight, so check it out below:
---
Love in the Limelight Premiere Date
Love in the Limelight premieres on Saturday August 6 at 8 PM ET/PT, only on Hallmark Channel.
---
MORE HALLMARK CHANNEL NEWS
'Campfire Christmas': Corbin Bleu & Tori Anderson Star in New 2022 Hallmark Movie
'Two Tickets to Paradise': Ashley Williams & Ryan Paevey Star in New 2022 Hallmark Movie
'Moriah's Lighthouse': Rachelle Lefevre & Luke Macfarlane Star in New 2022 Hallmark Movie
Kari Highman is a Beauty and Fashion Blogger at Feeling the Vibe Magazine. Otterbein Alum (2017) – English & Psychology. Always learning & creating. Avid fan of mid 2000's TV & pop music. Comments or tips, email kari@feelingthevibe.com