Lifetime is continuing their "It's a Wonderful Lifetime" holiday celebration with the premiere of an all-new movie, Christmas at the Castle. The film stars Brooke Burfitt and Dan Jeannotte, and is set in Scotland. For details on the movie, including the full cast, trailer, and more, keep reading below.
Christmas at the Castle Cast + Plot
Christmas at the Castle follows perfume expert Blaire Henderson (Brooke Burfitt) as she's sent to Scotland for a rare fragrance, The Heart of the Highlands. When she arrives, she encounters the handsome, but stubborn Alistair McGregor (Dan Jeannotte), who won't sell to her. So, Blaire poses as a filmmaker, hoping he'll reveal the formula. As they grow closer, will a perfume be the only thing she'll walk away with? Or, will love find her and Alistair in time?
Brooke Burfitt is an actress who's best known for her roles in horror flick Plan Z, By Any Means, or Lifetime's Maternal Secrets. Brooke's got a bunch of projects in pre or post-production including Darkheart Manor, The Middle Man, and Famine. Dan Jeannotte is an actor who's held numerous recurring roles on popular TV shows like Reign, The Bold Type, and The Good Witch. Nicholas Farrell and Geraldine Somerville also star.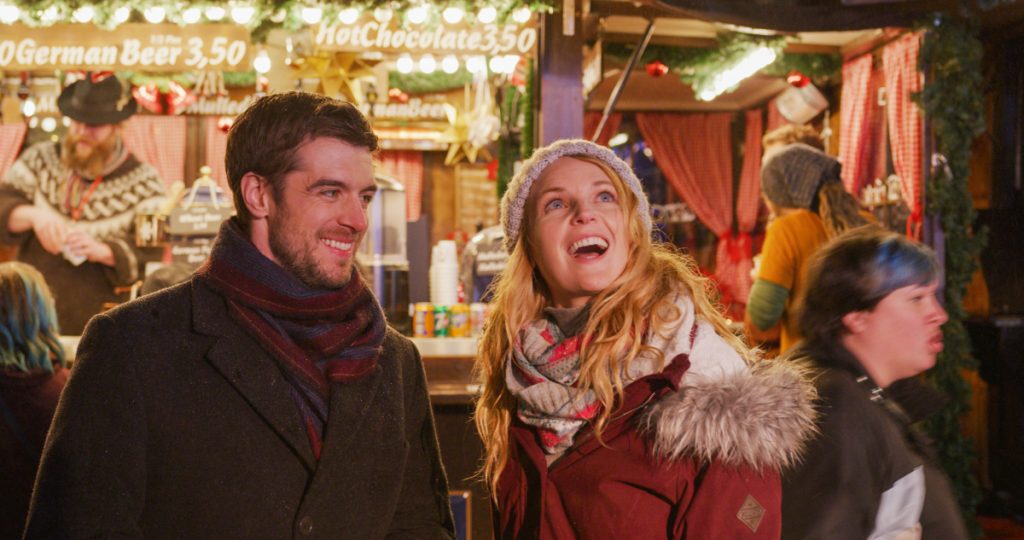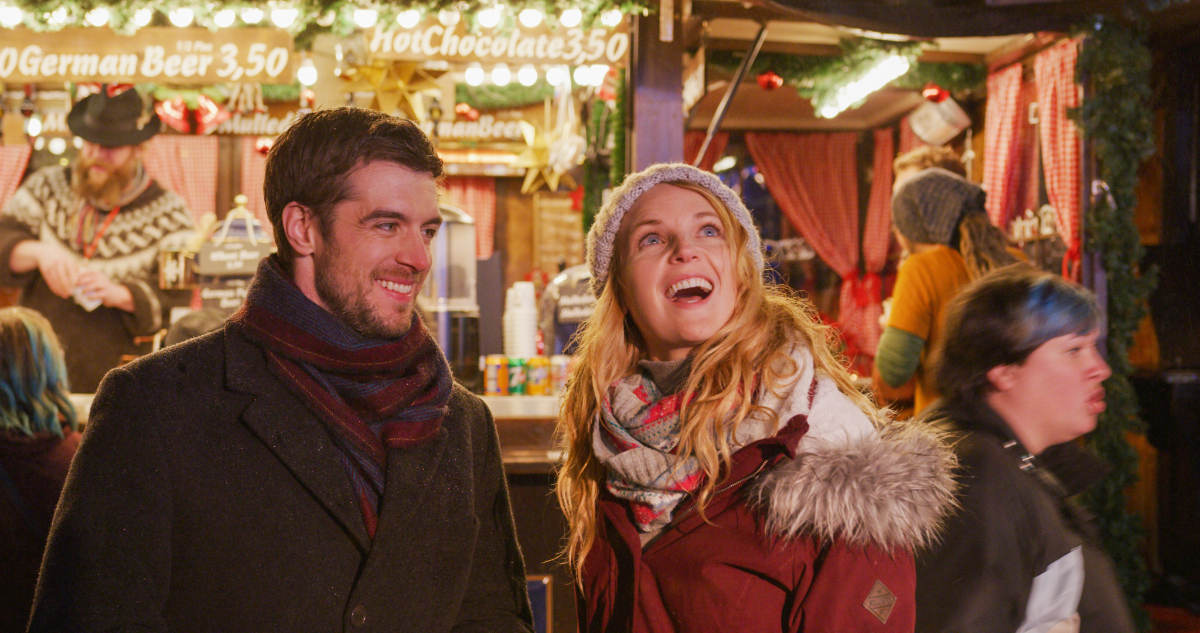 Any other details?
The film was shot on location in Edinburgh, Scotland; Dan Jeannotte said they actually filmed it two years ago! He shared a promotional photo with his co-star Brooke Burfitt below:
Ironically, a year ago at this same time, Dan posted a different behind the scenes shot with Brooke, featuring Highland Chocolatier, where they got to "get paid to eat chocolate," according to his IG caption. So, be on the lookout for that scene in the film!
Speaking of Brooke, she too posted about the film on her social media. She posted the trailer of Christmas at the Castle to her Instagram page, which you can see below:
You can catch the premiere of Christmas at the Castle on Dec. 23 at 8 PM ET, only on Lifetime.
---
MORE LIFETIME NEWS
Lifetime's Spotlight on Christmas Starring Tori Anderson & Victor Zinck Jr., See Full Cast & Trailer
Lifetime's A Christmas Break Starring Cindy Sampson & Steve Byers, See Full Cast & Trailer
Lifetime's A Christmas Exchange Starring Laura Vandervoort, See Full Cast & Trailer
Kari Highman is a Beauty and Fashion Blogger at Feeling the Vibe Magazine. Otterbein Alum (2017) – English & Psychology. Always learning & creating. Avid fan of mid 2000's TV & pop music. Comments or tips, email kari@feelingthevibe.com