Just when you thought Kelsey Owens had made up her mind on which guy she'd end up with for the summer, she goes and surprises everyone on this week's all-new episode of Siesta Key. Keep reading for all the details on Kelsey and Jake's friendship turned flirtation, not to mention what Jared Kelderman had to say about it!
KELSEY & JAKE: MORE THAN FRIENDS?
After an episode of harmless conversation and friendly banter, Kelsey Owens and Jake Petersen take things to the next level on this week's episode. Kelsey finally owned up to her feelings – not only about Jake, but also regarding Jared, the guy she was seen kissing a few episodes ago. You can see Kelsey and Jake from their hangout in this video clip below:
When Jake asked her point blank about her relationship with Jared, as he "didn't want to step on anyone's toes," Kelsey admits something big. She starts off saying: "He's always looked out for me. It's never been awkward between him and I. He's a great guy." Tune in tonight to see what happens.
We know Jake isn't only feeling friend vibes with Kelsey, but is she feeling the same way? This could mean Siesta Key has a hot new "it" couple on their hands.
WHAT ABOUT JARED?
This isn't the first time Kelsey and Jared crossed lines from friends to "more than friends." Last season, Jared and Kelsey semi skinny dipped into the ocean on one of those late night rendezvous. Cue to this season, where Jared and Kelsey have been hanging out throughout the first couple episodes of the season, so it's understandable he thought he and Kelsey really connected. You can see a photo of them from Kelsey's IG over the summer below: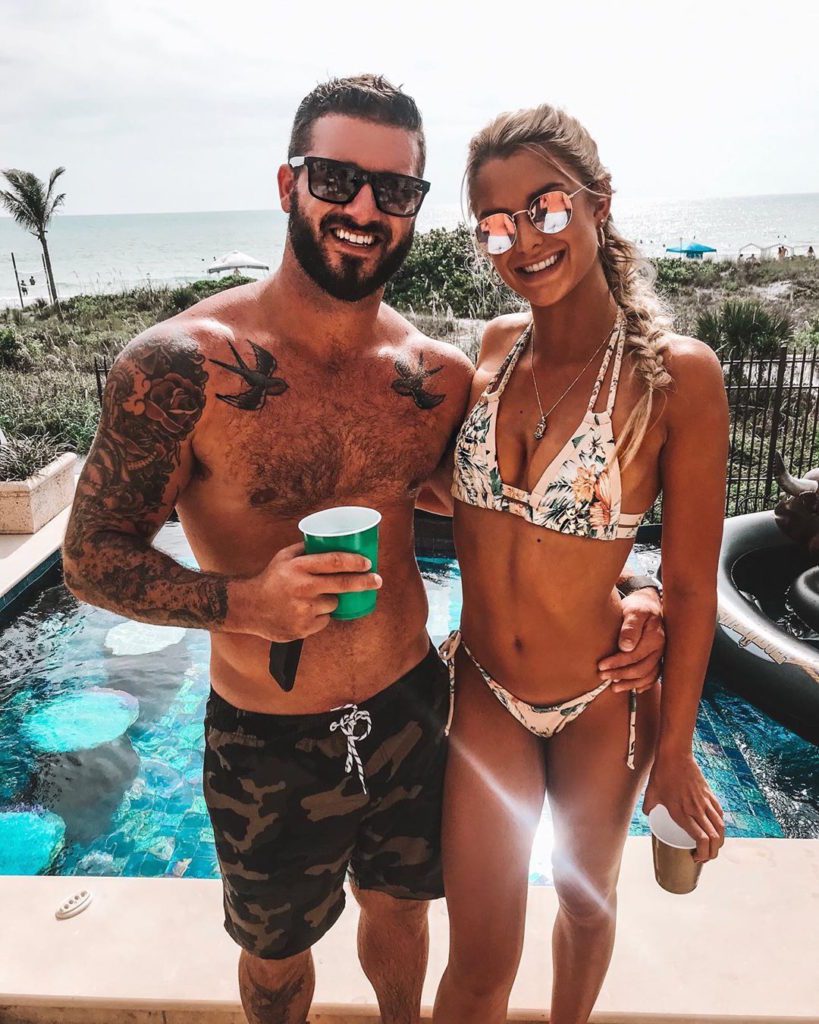 He demanded to know "what the hell was going on" when the crew went to White Buffalo, as Kelsey and Jake were seen together on the dance floor. Yikes, talk about awkward. While Jared confronted Jake about it, Jake told him that this was "a conversation [you] need to have with Kelsey."
While Jake and Kelsey heated up; Juliette and Robby may be headed for a cool down this week according to a sneak peek from Instagram.
You'll have to watch Siesta Key's all-new episode on Tuesday at 8/7 c to see what else goes down in paradise.
---
MORE SIESTA KEY NEWS
Madisson Hausburg of Siesta Key Reveals When Crush on BF, Ish Began
Alex Kompo Brings New Girlfriend, Alyssa to Amanda's Birthday on Siesta Key
Juliette Porter Runs into Trouble with New Boss Courtney at Blend Fashion House on Siesta Key
Kari Highman is a Beauty and Fashion Blogger at Feeling the Vibe Magazine. Otterbein Alum (2017) – English & Psychology. Always learning & creating. Avid fan of mid 2000's TV & pop music. Comments or tips, email kari@feelingthevibe.com