Kristin Cavallari's BFF, Kelly Henderson went on a blind date in an all new 'Very Cavallari' tonight on the E! Channel.
"I've had a lot of pressure in the last few months," said Henderson. "I'm building a business, I have a clock ticking biologically..and I'm supposed to find the love of my life all at once?" she continued.
Henderson who revealed that her last relationship of 9 years ended badly, said she has had a wall up to dating and has a hard time trusting.
First Off, Does Kristin Have Any Advice for Her BFF?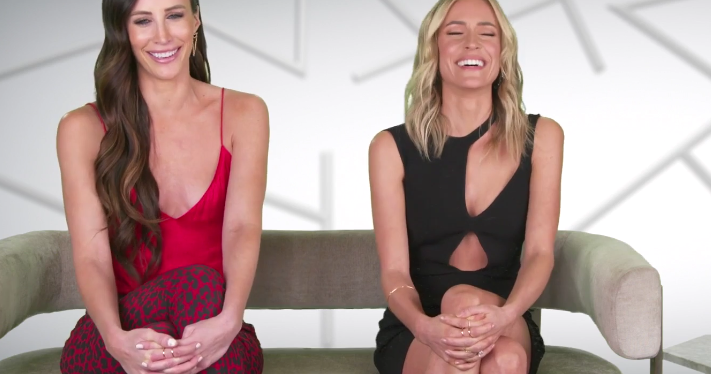 When Kristin was asked if she has any advice for her best friend Kelly before going on this date, she giggled saying, "No I don't have any advice, I hated dating!"
She did say that if you go on a date, you have to at least give it a try by having one drink. If you're not into it after one, say "well this is fun but I have an early morning."
The now mom of three shared a story about a bad date she went on. After Kristin said goodnight, she headed to her car. "You then go in the car and change your clothes and go out for the night," she laughed. Kelly chimes in, "she actually did that!" Kristin revealed with a grimace, "yeah and I got called out for it."
Kelly Goes on the Blind Date
A 'Very Cavallari' producer asked, "are you nervous to go on this blind date?" She responded with a laugh, "of course I'm nervous!"
Kelly walked into Sinema, a premier restaurant and private dining restaurant in Nashville to meet Brandon, her blind date. He looks a bit nervous as he stands up to greet his date. Brandon – dark brown hair, beard, and a nice smile. Kelly goes in for the hug.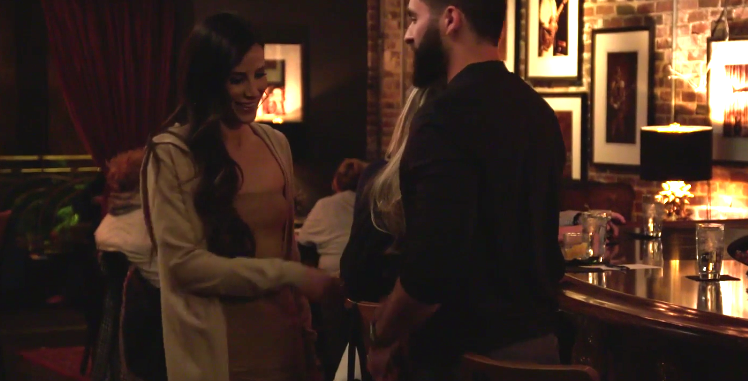 Brandon asks, "do you want a drink? Then we can sit over there," pointing to a private lounge area. The two sit at the bar waiting for their drinks as they start to get to know each other.
"Where are you from?" Kelly replies, "Louisiana but I've lived in Nashville since 2004." Brandon shared that he's from Detroit originally, lived in Virginia for a while and he's been in Nashville now for 7 years.
Who is Kelly's Blind Date, Brandon?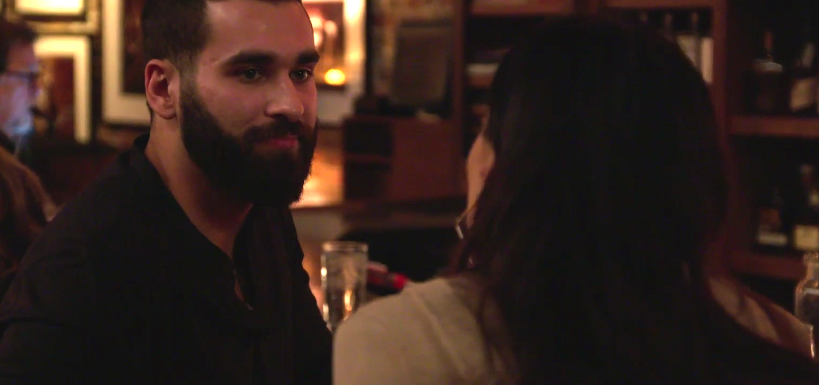 We are sure you're wanting the 411 on this blind date. Here it is in a nutshell.
He's 26 years old.
Music brought him to Nashville.
He works as an engineer for a radio show.
He admitted he was terrified to go on the blind date
You won't find Brandon on any dating apps
Ok, back to the date!
How did the Blind Date Go?
For the most part, it looked like Kelly and Brandon hit it off, but it might be as "friends." We sensed some chemistry and Kelly even admitted to finding Brandon attractive. So what's the problem?
She felt he was too young for her. While Kelly is 36 years old, she was a bit skeptical about dating someone nearly 10 years her junior, she revealed to her BFF Kristin.
Kelly did cite it as a good experience though saying it gave her hope that she can find her prince charming out there. Back to the dating world!
Tune into 'Very Cavallari' on Sundays at 10pm EST.
See more photos of Kelly and Brandon on their Date
"Very Cavallari's" Kelly Henderson Dishes on Ex Boyfriend Bobby Bones
Who Has 'Very Cavallari's' Kelly Henderson Dated? Get All the Details Inside!
Jay Cutler Gives Kelly Henderson Dating Advice on 'Very Cavallari' Courtney Rose is an Entertainment Writer at Feeling the Vibe Magazine based in New York. Pop culture and rom-com obsessed. Studied Journalism and is up to date on all the latest entertainment news. For tips or comments, email me at Courtney@feelingthevibe.com