After a heart-wrenching exit from Charity's season of "The Bachelorette," Joey Graziadei is gearing up for a second chance at love as the leading man in the highly anticipated 28th season of "The Bachelor." This charismatic teaching tennis pro, known for his sincerity and unwavering quest for lasting love, will soon be gracing our screens with his charm as he embarks on a journey to find his perfect match. ABC is set to premiere this captivating season, and viewers can catch up on episodes on demand and Hulu the day following their broadcast.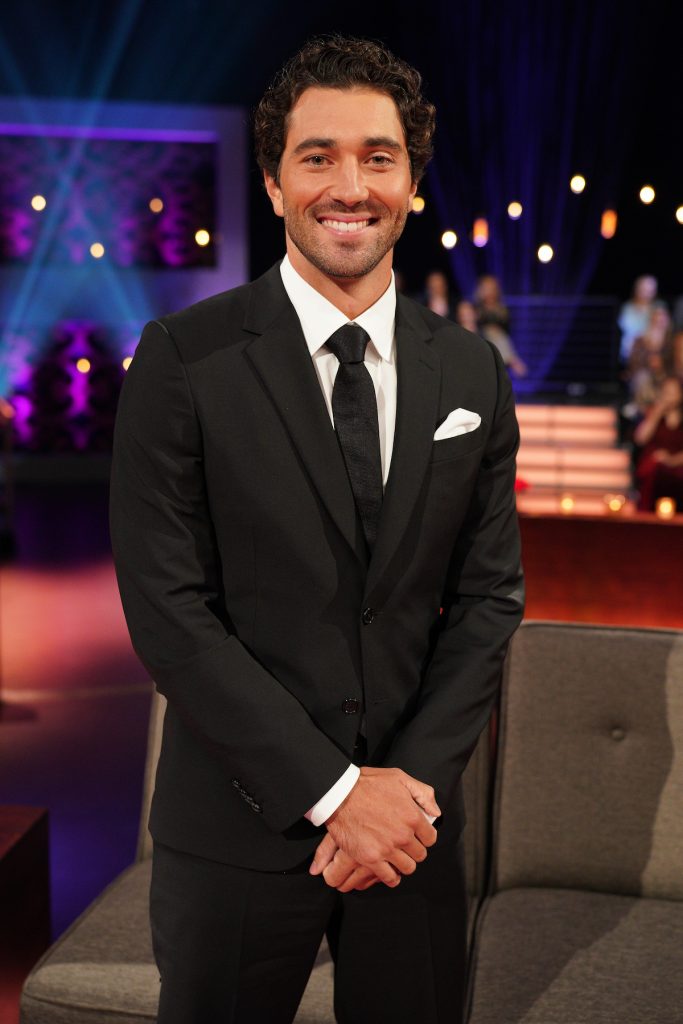 ---
Joey Graziadei: A Bachelor with Heart
Joey Graziadei, at 28 years old, hailing from Collegeville, Pennsylvania, became a household name following his appearance on season 20 of "The Bachelorette." His journey on the show endeared him to Bachelor Nation thanks to his unwavering loyalty, thoughtfulness, and a deep well of compassion. Throughout his time on the show, Graziadei's devotion to finding genuine and lasting love was palpable, making him a beloved figure among fans.
As he takes on the role of the Bachelor in Season 28, Joey Graziadei has a clear vision of what he's searching for in a life partner. He hopes to find someone who shares his passion for adventure, the great outdoors, and an outgoing and caring spirit. Whether it's hiking through picturesque landscapes, riding the waves while surfing, or simply relishing the beauty of a sunset, Graziadei is ready to share these moments with a special someone who can match his zest for life.
Gemini with a Heart of Gold
Born on May 24, 1995, Joey Graziadei falls under the zodiac sign Gemini, known for their versatility, wit, and adaptability. His openness to new experiences and willingness to connect with others are characteristic traits that align with the qualities Bachelor Nation admires.
Education and Ambitions
Before taking on the Bachelor mantle, Joey Graziadei pursued higher education at West Chester University of Pennsylvania, where he graduated with a Bachelor's degree in Communication and Media Studies. His academic background highlights his ability to communicate effectively and connect with people—a valuable asset in the world of reality TV dating.
Today, Joey resides in the beautiful tropical state of Hawaii, where he works as an Ambassador. His work suggests a continued commitment to connecting with people and sharing his experiences with others, emphasizing the importance of forming meaningful connections.
As "The Bachelor" Season 28 will unfold in 2024, viewers can anticipate an unforgettable journey with Joey Graziadei as he embarks on a quest to find true love, exploring the depths of his heart and forging connections that could last a lifetime.
Related
Who are the Contestants on The Golden Bachelor? Meet the Single Ladies!
Meet Zach Shallcross' Family: Parents, Siblings & Famous Uncle
Zach Shallcross Approaches Fantasy Suites Week with Caution and Sensitivity on 'The Bachelor' Courtney Rose is an Entertainment Writer at Feeling the Vibe Magazine based in New York. Pop culture and rom-com obsessed. Studied Journalism and is up to date on all the latest entertainment news. For tips or comments, email me at Courtney@feelingthevibe.com