Randall Park has had many guest appearances and leading roles in several movies and television shows. According to IMDb, Park has a long list of roles since 2003. Here are 10 roles the 45 year old actor is best known for!
Louis Huang in Fresh Off The Boat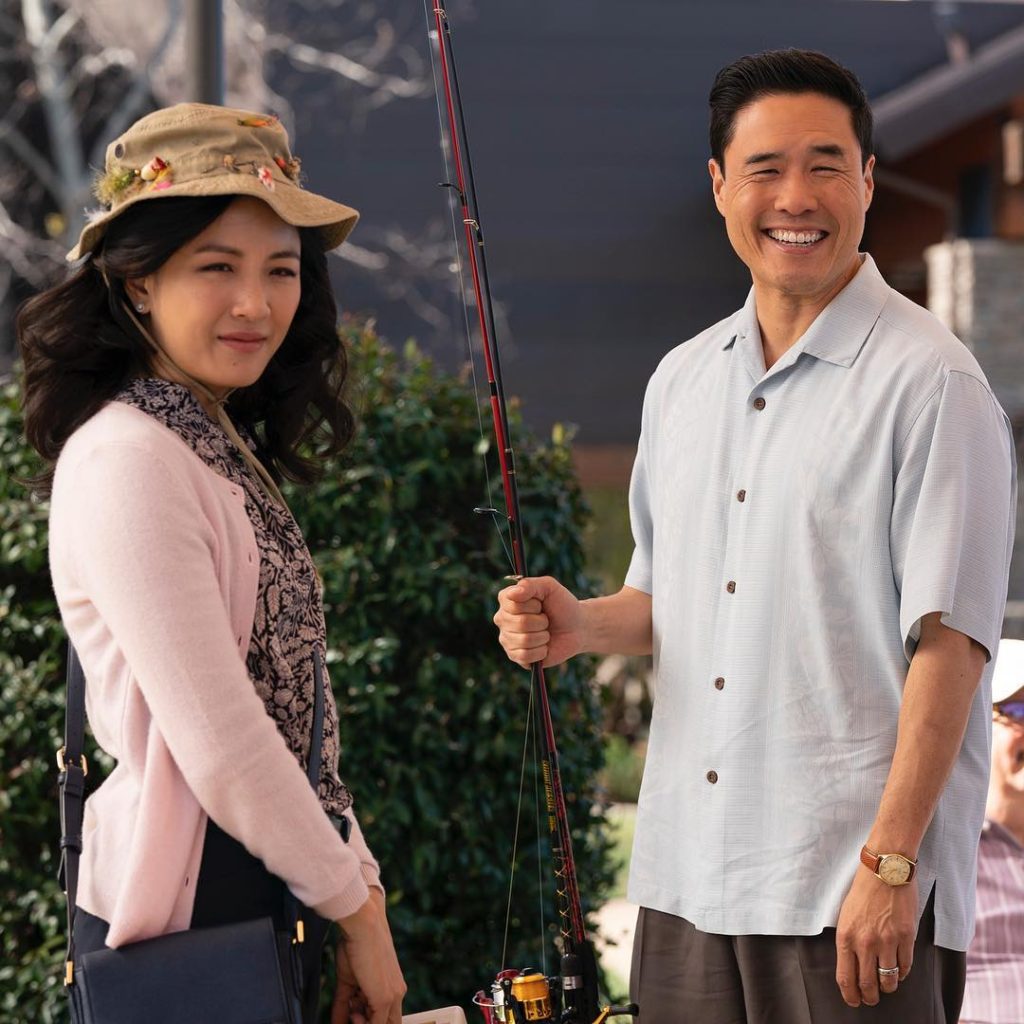 ---
Park may be best known for his role as Louis Huang in the ABC comedy series Fresh Off the Boat. Park plays a father and husband of a Taiwanese family in America during the 90's. The show has been recently renewed for it's 6th season on ABC.
Asian Jim Halpert in The Office
Park made comedy gold in the opening scene of episode 'Andy's Ancestry' from The Office. Park character helps Jim Halpert (John Krasinski) play a prank against his co-worker Dwight Schrute (Rainn Wilson). Needless to say, it was one of the best pranks from the show!
Fred in Office Christmas Party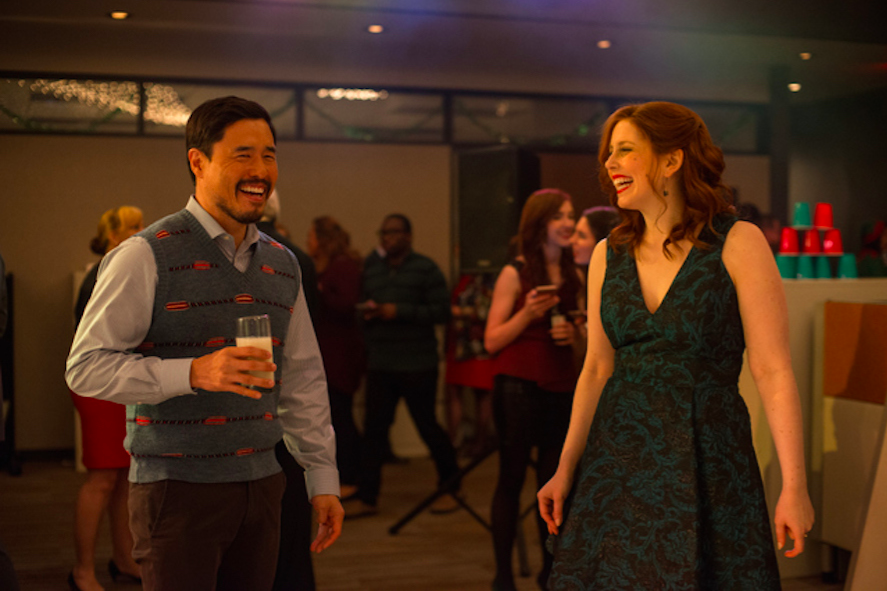 In Office Christmas Party, Park plays the new guy from accounting who has a crush on Vanessa Bayer's character, Allison. Their almost office romance takes a strange turn towards the end of the movie.
Dr. Stephen Shin in Aquaman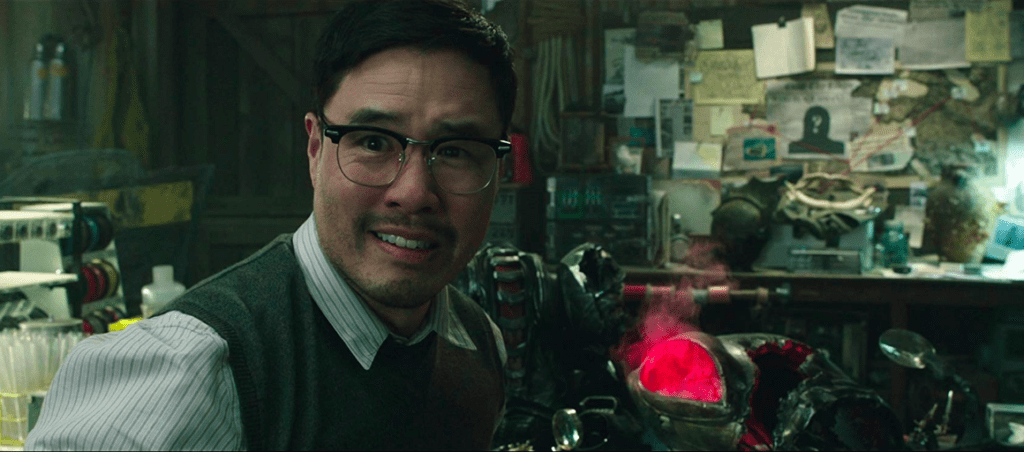 Although Park is only featured in a small scene in Aquaman, his character Dr. Stephen Shin hints at playing a larger role in D.C. superhero movie's spin-off. The follow up film is called The Trench. According to The Hollywood Reporter, the movie is currently in the works.
Henderson in Dinner for Schmucks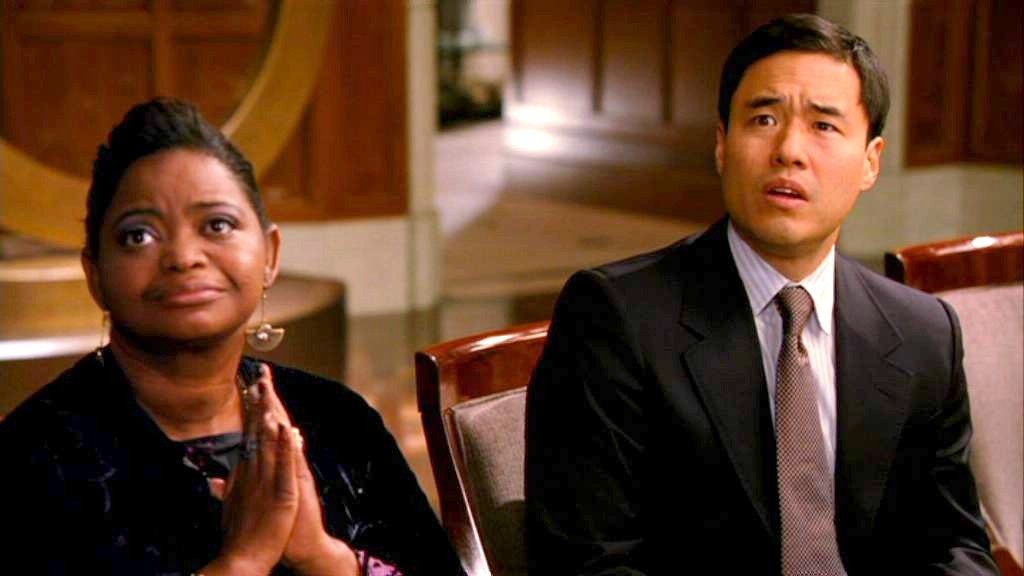 Park played a competitive and cruel office worker named Henderson in Dinner for Schmucks. Henderson's objective in the film is to compete against Tim (Paul Rudd) by inviting a weird dinner guest. Whoever has the weirdest dinner guest gets the promotion at their company. Henderson invites Madame Nora (Octavia Spencer), who claims she can speak to animals from the dead.
Mr. Palladino in iCarly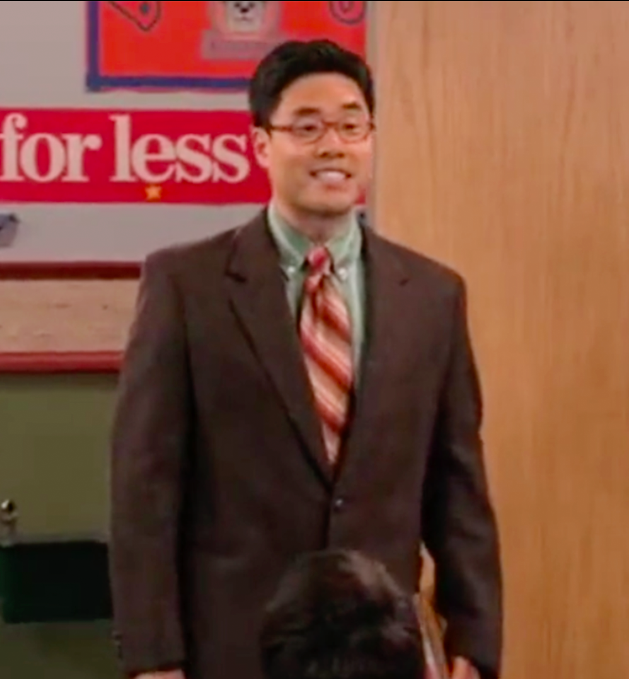 Park played teacher Mr. Palladino on the Nickelodeon show iCarly. In episode 'iGot Detention', Carly (Miranda Cosgrove) and Freddie (Nathan Kress) try to get a detention in order to film their web series with Sam (Jennette McCurdy). They soon realize getting in trouble with Mr. Palladino is harder than they imagined.
Michael in Snatched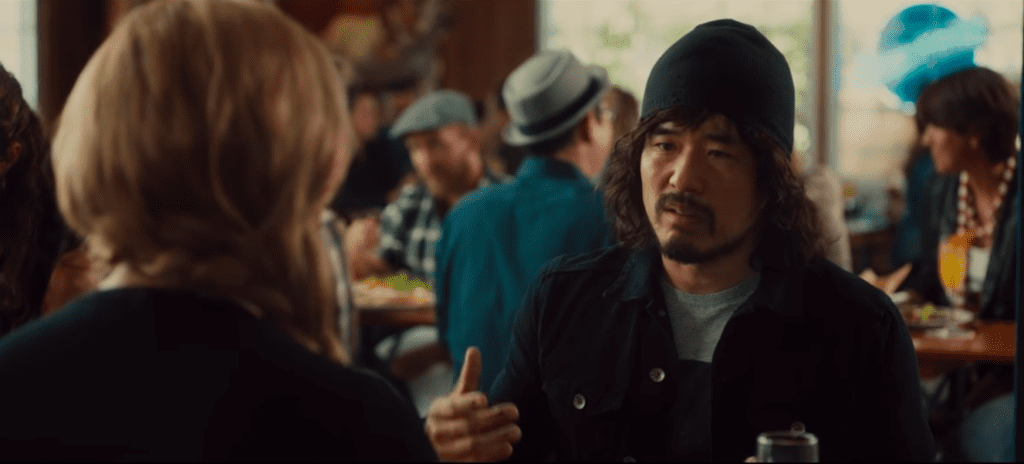 In Snatched, Park plays a small role as Emily Middleton's (Amy Schumer) boyfriend, Michael. He attempts to break up with Emily on his own terms, but ends up getting dumped.
Jeff in Wet Hot American Summer: First Day of Camp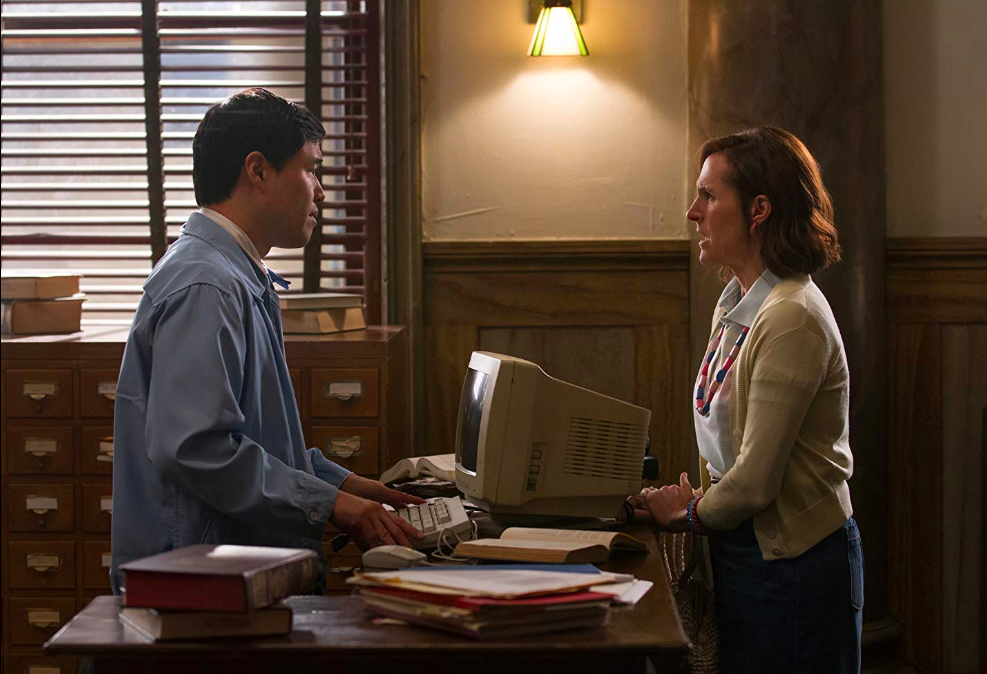 In the Netflix spin-off show Wet Hot American Summer: First Day of Camp, Park stars as Jeff, a city hall records clerk who has feelings for Gail (Molly Shannon). Jeff is featured in four episodes out of the series.
President Kim in The Interview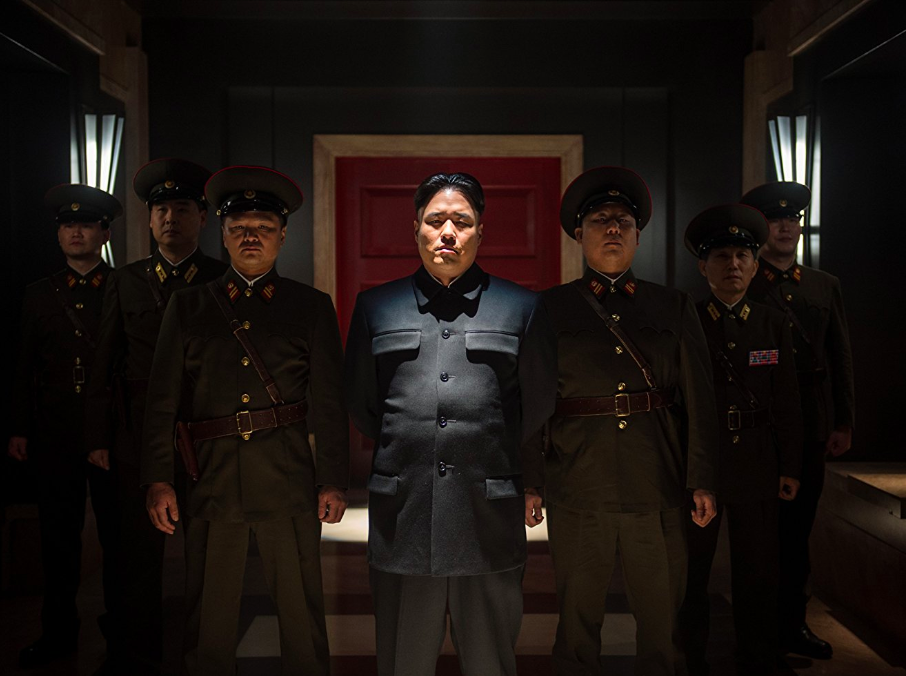 President Kim has been one of Park's leading roles in a movie. It is also one of his most controversial roles. The Interview is known for being banned in North Korea and for it's parody of political leader Kim Jong Un. Park co-stared with Seth Rogan and James Franco in the comedy film.
Marcus in Always Be My Maybe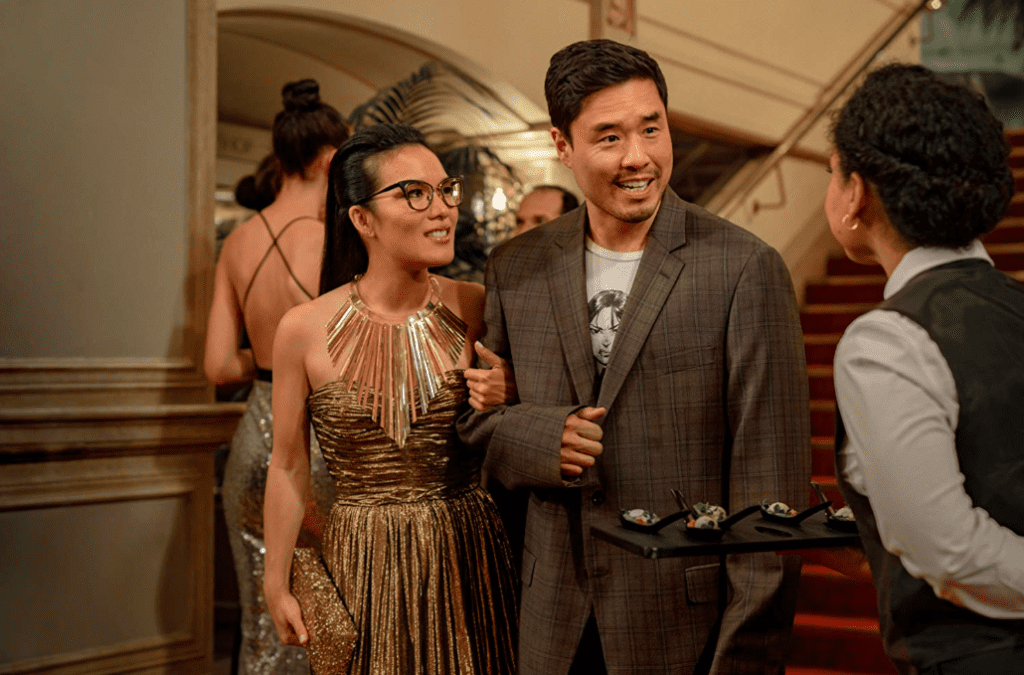 In the latest Netflix romantic comedy, Park plays Marcus, who is Sasha's (Ali Wong) long time love interest in Netflix movie Always Be My Maybe which comes out on Netflix May 31st. Marcus rekindles his feelings for Sasha when she returns to her hometown. Despite having a history with Sasha, Marcus becomes jealous of her new boyfriend, who is played by Keanu Reeves.
What is your favorite role Randall Park has played in? Let us know @feelingthevibe
MORE ON NETFLIX MOVIES AND SERIES
Keanu Reeves Reveals Crush on 'Speed' Co-Star Sandra Bullock
15 Fun Facts About Tyler Posey from 'Last Summer' on Netflix
12 Fun Facts About Siena Agudong from 'No Good Nick'
12 Fun Facts About Lauren Donzis from 'No Good Nick'
Noah Centineo Stars in New Netflix Movie 'The Perfect Date'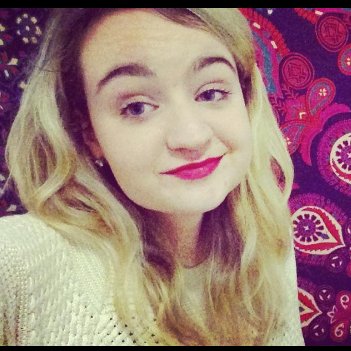 Marissa Donovan is a Entertainment & Relationship Writer at Feeling The Vibe Magazine. Colby-Sawyer College Alum (2018) – Creative Writing. Researching the latest celebrity news stories just for you. Lover of pizza and warm days spent at the beach. For tips or comments, email Marissa at Marissa@feelingthevibe.com.