Catfish is back and better than ever. The hit MTV series has all-new episodes beginning January 5, 2022. The new episodes promise to deliver plenty of shocks, looks of deception, and more with hosts Nev Schulman and Kamie Crawford. We've got details below, including synopses of the returning first and second episodes; plus, a few photos, and a look behind the scenes. Keep reading for all the info before Catfish returns to MTV on January 5.
---
All-New Episodes of MTV's Catfish – Synopses + Trailer
Viewers can expect rocky relationships, love triangles, and tons of twists and turns when new episodes of Catfish return to MTV. Season 8 has already delivered tons of stellar episodes, but the second half promises to turn it up a notch. The official episode descriptions read:
Myldred, India & KJ – Premieres Wednesday, 1/5/22 at 8pm: Myldred was in love with KJ for 4 years when she discovered KJ was also secretly in a relationship with India! Hungry for answers, both ladies join forces with Nev and Kamie to find out who they've really given their hearts to!
Tracii & Ace – Premieres Wednesday, 1/12 at 8pm: Model Tracii is used to guys sliding into her DMs all the time, but none were as special as Ace. After countless hours on the phone with her love, Tracii hopes Nev and Kamie can find the mystery man on the other end of the line!
Nev Schulman's co-host Kamie Crawford posted the trailer to her Instagram account, which you can see below:
---
Season 8 had hosts Nev and Kamie get creative with filming during the pandemic, including virtual episodes, but it looks like they may be back out on the streets this time around. Although, Nev and Kamie still chatted virtually, as seen in these posts from the show's official Instagram account. They were celebrating the New Year, plus interviewing subjects from older episodes. The MTV series is also doing a podcast, which gives fans a chance to take a listen down memory lane with previous episodes. See what we mean below:
---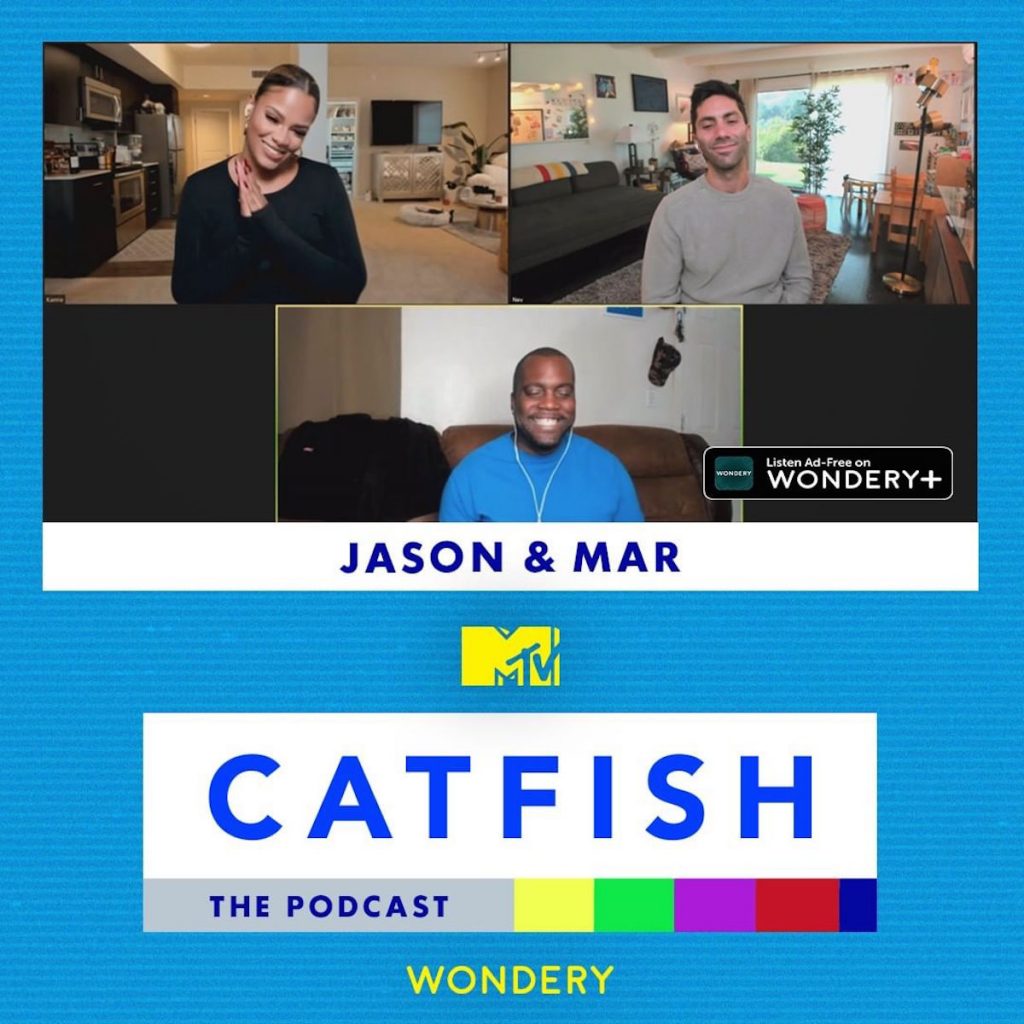 Nev and Kamie have been hanging out in between filming too – he posted a lovely message on Instagram for her birthday. Nev wrote: "HBD to my #scorpio QUEEN 👑" for Kamie's birthday on October 25. The photo of the two co-hosts is below.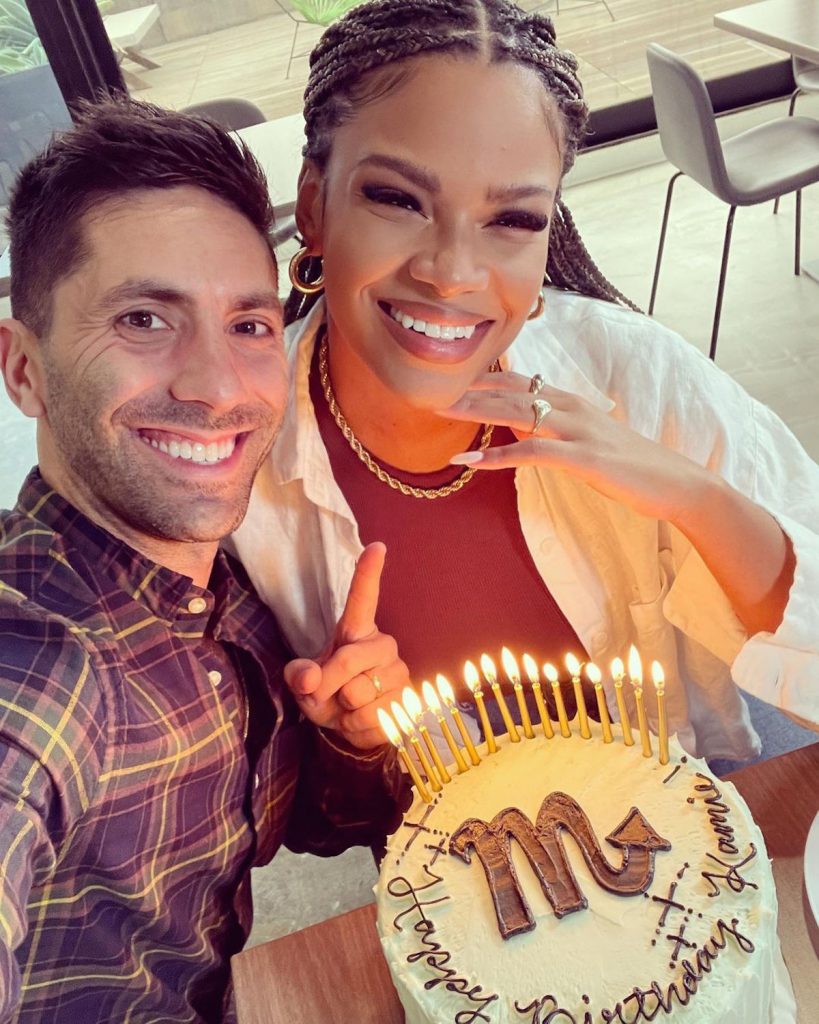 The duo also got together to film an impressive TikTok dance, to which Nev's wife Laura Perlongo commented: "LOL daddy is THRIVING 🔥🔥🔥." Check it out below:
In addition to doing dance videos, Kamie's been hosting her own podcast called Relationsh*t. It's an advice podcast that covers all sorts of relationship topics – the good, the bad, and the ugly. Episodes of that air on Fridays. Meanwhile, her co-host Nev is balancing fatherhood with his job: his wife Laura gave birth to their third child in September.
All-new episodes of Catfish begin airing Wednesday, January 5 at 8 PM on MTV. Be sure you're following the show, and co-hosts Nev and Kamie on Instagram to keep up to date.
---
MORE CATFISH NEWS
Tony Looks For Tiana Who He Met on Facebook on Catfish Season 8 Episode 24
'Catfish' Tackles a Decade Long Online Romance
Catfish Returns to MTV with Virtual Season in Summer 2020 – Details Inside!
Kari Highman is a Beauty and Fashion Blogger at Feeling the Vibe Magazine. Otterbein Alum (2017) – English & Psychology. Always learning & creating. Avid fan of mid 2000's TV & pop music. Comments or tips, email kari@feelingthevibe.com