Even though Nev Schulman and Kamie Crawford were quarantined during the COVID-19 pandemic, that didn't stop them from filming all-new episodes of their hit MTV show, Catfish! The duo is back with juicier mysteries to unravel of lies in love, and of course, all the drama that comes with it. Keep reading below for all those details.
So, what can fans expect from Catfish's new episodes?
Despite the "new normal" the world's been living in lately, Nev and Kamie worked together over video chat to investigate a whole new batch of crazy catfish stories. According to MTV, for the first time ever, Nev and Kamie will be working remotely to uncover truths, especially in this time when the world could use genuine social connection the most.
The two co-hosts are determined to keep doing what they're doing, even if they do have to work from home! Kamie even gave her Instagram fans a sneak peek at her own film setup during the month of May, which you can see in our collage below. She also posted a couple news clippings of the Catfish announcement to her stories. Check it out: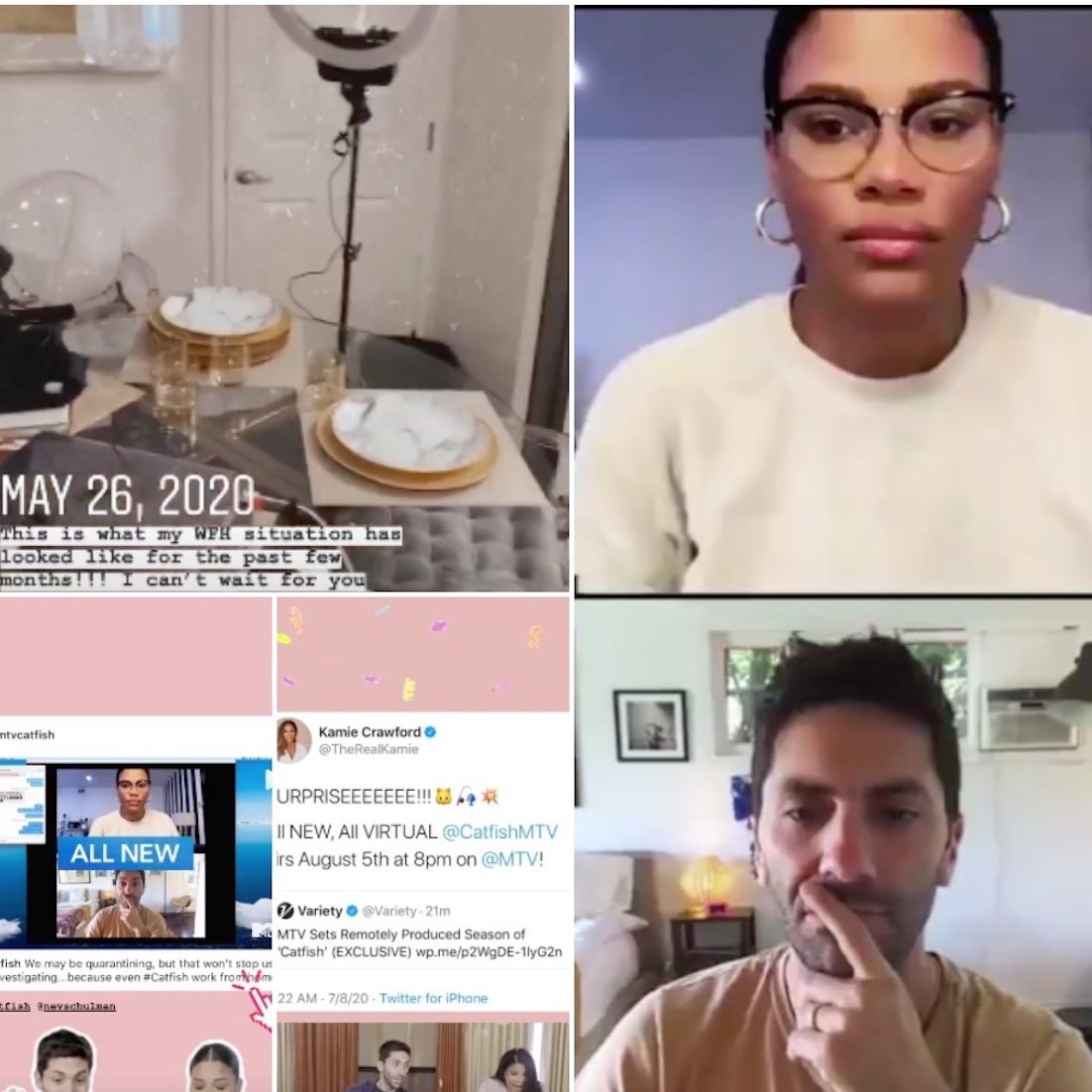 Any other details?
MTV has released their sneak peek "teaser trailer," which is a 30 second spot on their new episodes. If you pay close enough attention, you should be able to recognize that Nev and Kamie actually use Zoom at one point. Yes, even celebrity TV stars take to Zoom to get their job(s) done!
What else was unique about the trailer was the way in which they used a different filming technique, almost as if it were "found footage." Movie buffs will know the term as film being presented as though it's been discovered on recording devices like cameras.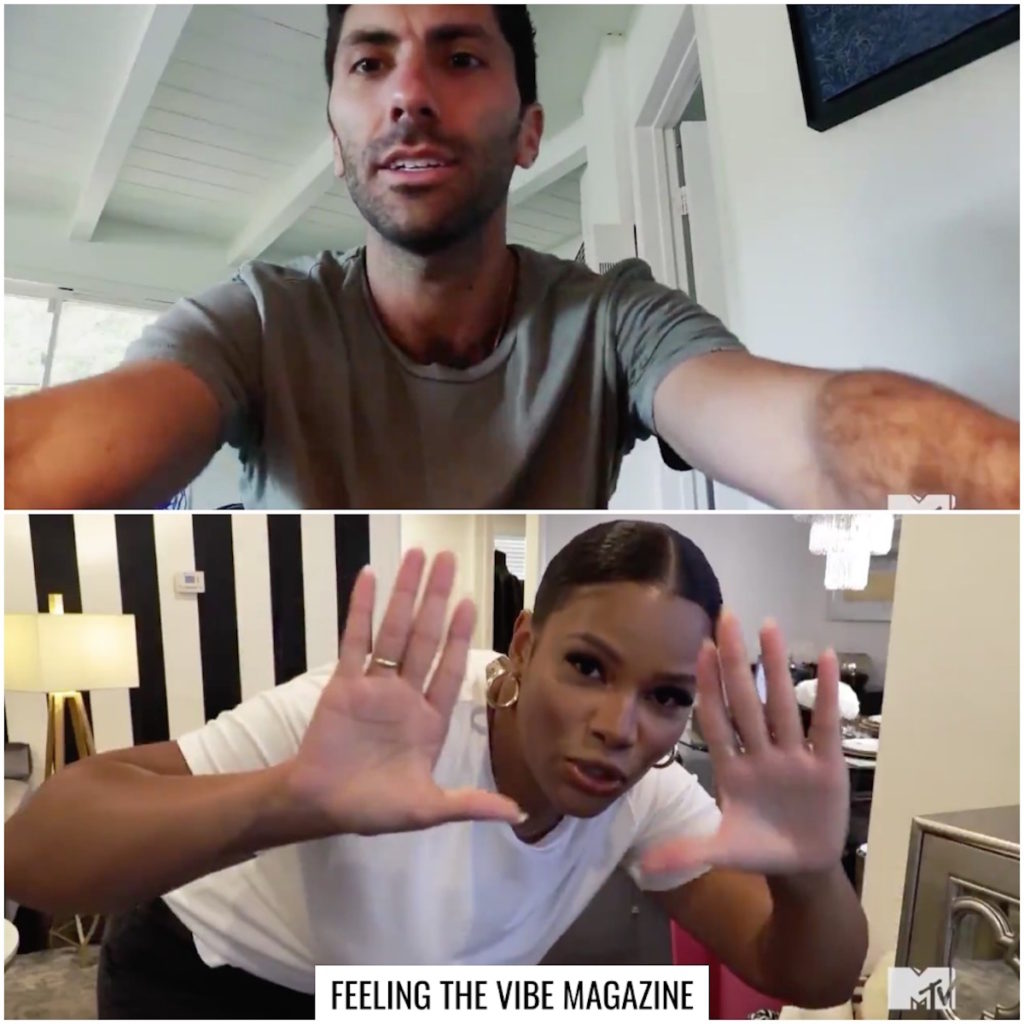 You can kind of see the world through Nev Schulman and/or Kamie Crawford's eyes for a minute there, as well as feel like you're a fly on the wall in their Zoom call. Who's on the other end though? We'll have to wait and see!
In the meantime, you can watch the trailer below:
You can catch Catfish's all-new episodes, which will begin airing August 5 at 8 PM ET / PT on MTV.
---
MORE CATFISH NEWS
Get a Sneak Peek at an Episode of Catfish
10 Fun Facts about Kamie Crawford, the New Catfish Host
Catch Up on Catfish's Latest Episodes with These Details
Kari Highman is a Beauty and Fashion Blogger at Feeling the Vibe Magazine. Otterbein Alum (2017) – English & Psychology. Always learning & creating. Avid fan of mid 2000's TV & pop music. Comments or tips, email kari@feelingthevibe.com