Calling all Bachelor fans: ABC is airing the best moments from the original seasons of The Bachelor and The Bachelorette! In light of this walk down memory lane, we thought it would be the perfect time to revisit the OG bachelor: Alex Michel. You may be wondering what he's been up to since the 2002 season, as well as what his current relationship status is. We've got those answers for you, plus more info on those season 1 women that captured his heart, below. Keep reading for all those Bachelor details.
Who is Alex Michel and what happened on his season of The Bachelor?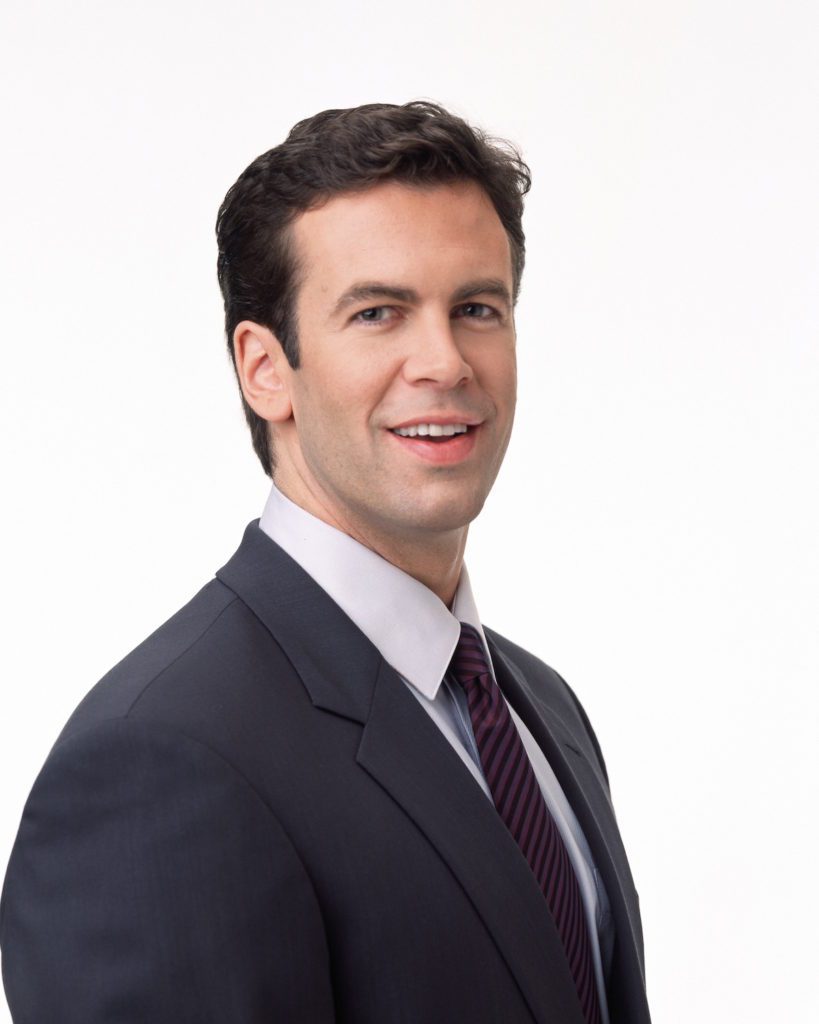 Alex Michel was an ordinary businessman back in the early 2000's before The Bachelor opportunity came knocking. After being made aware of this new ABC reality television show that was casting for a bachelor, he applied and got the job. Cut to a couple months of filming The Bachelor, and he walked away being one of the most sought-after men in Hollywood.
So, what exactly happened over those weeks of filming? Well, if you watched the first season in 2002, then you'll remember that Alex was choosing between Amanda Marsh and Trista Rehn.
So, who was the first woman to accept the Bachelor rose? Amanda! Apparently Alex chose Amanda over Trista, and the two dated for about a year post-show before they split for good.
Other notable women from season 1 of The Bachelor include: Lanease Adams, Rachel Lanzillotto, and Angela Lowery. They were some of the contestants who vied for Alex's heart, but Trista and Amanda ended up fighting for the ultimate title.
What happened to the women on The Bachelor season 1?
Even though Amanda and Alex didn't last, she's been doing well since her stint on the show. Amanda is married to Chris Evans (no, not that Chris Evans!) and the two celebrated their 4 year anniversary in April of this year. Amanda also has a an adorable 10 year old daughter.
Trista is married too! Feeling the Vibe recently reported on her marriage with husband, Ryan Sutter, and she's truly living her best life. Lanease Adams is busy working in the film industry, directing, producing, and even starring in various movies. Rachel Lanzillotto has had a myriad of occupations since her time on the show, including baker, teacher, and event planner.
You can see them in their reality TV days on The Bachelor below: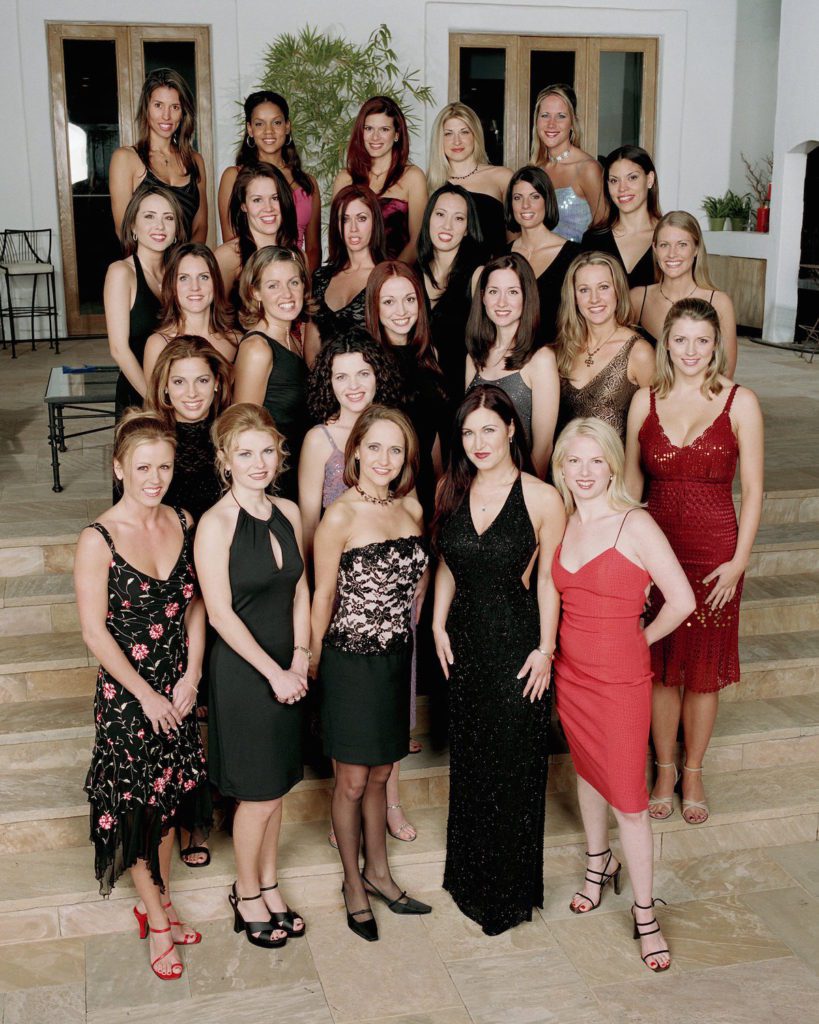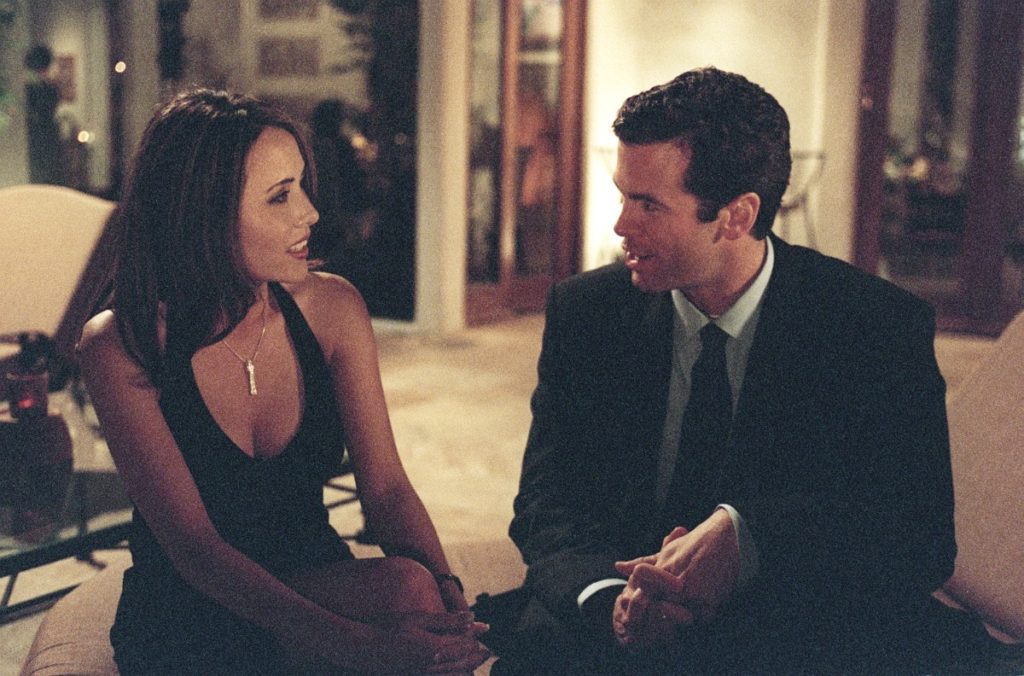 Where is Alex Michel now? What has he been up to since The Bachelor?
Alex Michel has since gone back to his businessman roots, jumping into tech startups and working for companies like Microsoft. He spent 7 years with the computer giant, so he's very much at home in big business.
He currently works in Washington D.C for Generation Consulting, according to his LinkedIn profile. His previous jobs include: producer for CNET, the VP of Bernstein Global Wealth Management, and a project leader with Boston Consulting Group.
While his work life is thriving, apparently the former Bachelor keeps his personal life on the down low. There's no record of a new relationship since his split with Amanda Marsh, so suffice to say, he's a single man.
To see Alex and the rest of your favorite bachelor or bachelorette moments, check out The Bachelor: The Greatest Seasons – Ever! on Monday, July 6 at 8 PM EST on ABC.
---
MORE BACHELOR/BACHELORETTE NEWS
Are Trista and Ryan from The Bachelorette Still Together?
Sean and Catherine Lowe on The Bachelor: The Greatest Seasons – Ever!
The Bachelor's Peter Weber on Rumors of Dating Kelley Flanagan
Kari Highman is a Beauty and Fashion Blogger at Feeling the Vibe Magazine. Otterbein Alum (2017) – English & Psychology. Always learning & creating. Avid fan of mid 2000's TV & pop music. Comments or tips, email kari@feelingthevibe.com