Peter Weber of The Bachelor has taken to various podcasts this week to clear up some things regarding his fellow contestants, including Kelley Flanagan. See, there have been rumors floating around that he and Kelley are an item: but is it true? Get the answer to that question and more details below!
First, a little background on Peter and Kelley:
How'd they even get back together again? Fans of The Bachelor know that Kelley was eliminated earlier in the show's latest contest (seen below), which of course begs the question of how Peter and Kelley got into contact with one another.
According to Cosmopolitan, Peter said that he was hanging out with fellow Bachelor alums when he texted Kristian Haggerty to see if she wanted to come out with them too. She did, and she brought Kelley along. Peter's "jaw dropped" when he saw Kelley again, and their connection was rekindled from there.
He said that while "the show happened and that didn't work for us," he really enjoys her company. But, does that mean they're dating?
So, are Peter and Kelley dating?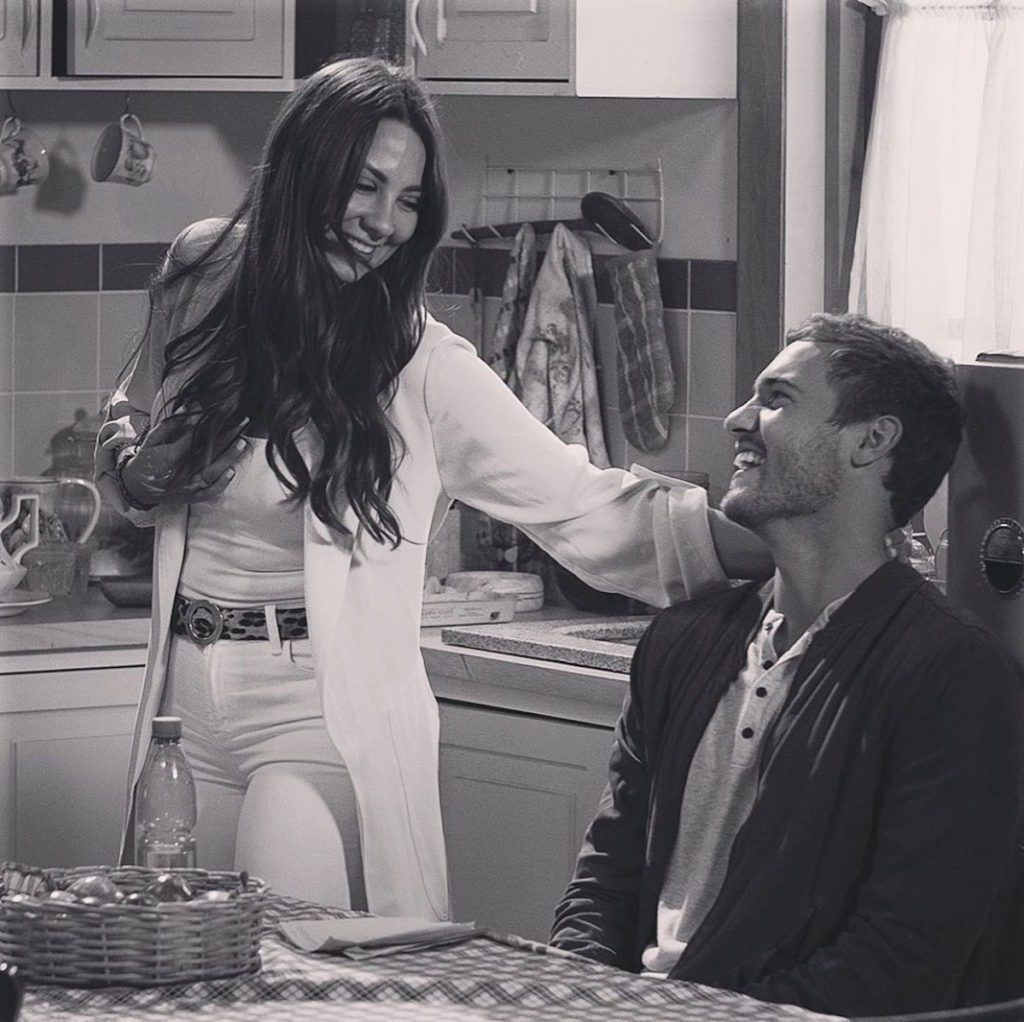 The short answer? No, they aren't dating. The longer answer? While Peter says they are not together right now, they are in fact quarantined together. Apparently he had ventured to Chicago (where Kelley is too), and the two kind of ended up together by accident.
He told Nick Viall on DISHED about their status: "Are we dating? No. Do I love spending time with her? Absolutely. Could I see that in the future? Yeah, of course."
So, there you have it: while they're not currently coupled up, Peter hasn't ruled it out completely! Only time will tell before we know if we need to look out for another Bachelor couple!
---
MORE NEWS ON THE BACHELOR
Are The Bachelor's Madi Prewett and Connor Saeli Dating?
Get to Know Hannah Ann Sluss' Family: Who Are Her Parents and Siblings?
Peter Weber Answered Questions on The Bachelor, Including: What was His First Impression of Hannah B.?
Kari Highman is a Beauty and Fashion Blogger at Feeling the Vibe Magazine. Otterbein Alum (2017) – English & Psychology. Always learning & creating. Avid fan of mid 2000's TV & pop music. Comments or tips, email kari@feelingthevibe.com