Attention Bachelor Nation! ABC is replaying all your favorite moments from the first seasons of "The Bachelor" and "The Bachelorette." The new special "The Bachelor: The Greatest Seasons – Ever!" will have Chris Harrison show the first rose ceremony, the first limo arrival, the first Bachelor proposal, and so many more firsts in Bachelor history.
Let's see if the first bachelorette Trista is still with her match from 'The Bachelorette' Ryan Sutter.
After not receiving the final rose from Alex, Trista became the first Bachelorette. Trista ended up choosing Ryan Sutter to give her final rose to. She saw him as a sweet and handsome firefighter from Colorado who was gentle and funny. Ryan proposed to Trista, the first of many in Bachelor history. Their wedding was even shown in front of millions on primetime television.
So are Trista and Ryan still together?
Yes! The happy couple are still together. The two wed on December 6, 2003. They welcomed their son Maxwell Alston on July 27, 2007 and their daughter Blakesley Grace on April 3, 2009. They renewed their vows on their tenth anniversary. Look at the happy family!
Trista even called out to Ryan's mom, her mother-in-law, Barb which was a call out to Peter Weber's mom Barb from this past season. Trista said, "Mother-in-laws named Barb can actually be a blessing. ? Thankful for mine as well as the unconditional support of the rest of our families and friends during and after the original @bacheloretteabc and to this day! This photo was taken on the day @ryansutter and I introduced our parents and what I remember most is how much love and laughter surrounded us. We knew our love story was crazy."
A quick lookback to where it all started! "Dear @alabamahannah, I hope that 17 years from now, you are reflecting back on the beginning of your love story, like I am gratefully doing tonight. ❤️ Whomever your final rose goes to, I wish you both a life of love and luck, grace and growth, and happiness beyond your wildest dreams. Kisses from Colorado!!"
Be sure to tune into "The Bachelor: The Greatest Seasons – Ever!" Monday, July 6 8 PM EST on ABC.
Related
Sean and Catherine Lowe on 'The Bachelor: The Greatest Seasons – Ever!'
The Bachelor's Jade and Tanner Expecting Baby Number 3!
Evan Ross and Wife Ashlee Simpson Appears on 'The Bachelor: Listen to Your Heart'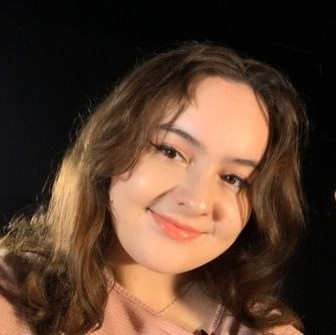 Sarah is an Entertainment Writer at Feeling the Vibe Magazine. She's a current Journalism student in Boston. Always knows the next album dropping or hottest celebrity gossip. Email sarah.turley@feelingthevibe.com