Shaylee Mansfield from ABC's The Company You Keep recently shared what life is like on set of the drama series, her favorites; from accessories to celebrity idols, and how her audition went to portray Ollie. The 14-year-old also mentioned her family, hometown, and things she enjoys doing for fun. Keep reading below for the exclusive interview with Feeling the Vibe, including a game of This or That.
---
This or That with Shaylee Mansfield
Beach or mountains? Beach
Instagram or Tik Tok? Tik Tok
Netflix or Hulu? Netflix
Pancakes or waffles? Waffles
Dogs or cats? Dogs
Chocolate or vanilla? I don't have a sweet tooth!
Phone call or text message? FaceTime
Comedy or drama movies? Comedy movies
Sweet or salty snacks? Salty snacks
Morning person or night owl? Night owl
---
Favorites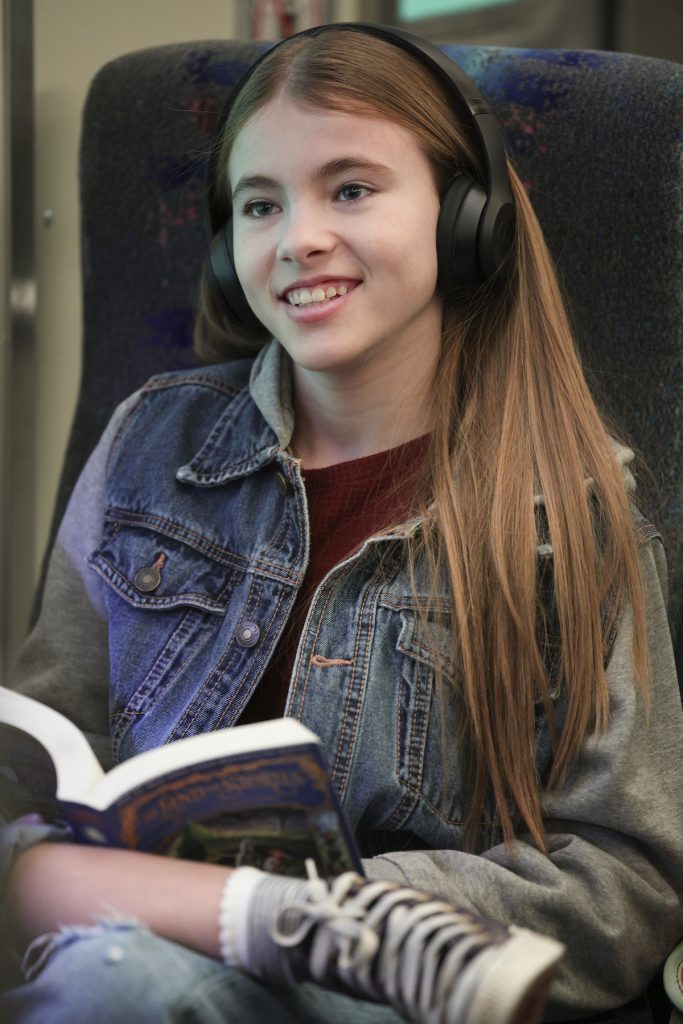 Food to eat for breakfast: Sourdough bread with olive oil
Hobby: Baking and organizing
Summer activity: Sunset watching and a swim in the ocean
Vacation destination: Hawaii and New York City
Book to read: A Tale of Magic series
Game to play: Five Crowns all the way!
---
Q&A with Shaylee Mansfield (Ollie from The Company You Keep on ABC)
Can you tell us a little bit about yourself, including where you're from and about your family, do you have siblings?
I was born in Burbank, California right next to Disney on April 6th, not the 7th (the internet seems to think so). Our family of four moved to DC, then Austin. My parents are Deaf like me and my little sister Ivy is hearing, but we all sign. My sister and I are completely the opposite – I'm an extrovert, she's an athlete, and she's more messy than me. You'd find my family do daily dinners together at the table, play games (watch out, we're dangerously competitive!), and travel during breaks especially to Los Angeles and Atlanta as my grandparents are from there.
Congratulations on your role in "The Company You Keep" on ABC! How exciting. How did you feel when you heard that you booked the role of Ollie?
Once I found out I got the role of Ollie, I was full of joy at the same time I was surprised. Because the role originally was a young deaf boy, and there was a high chance that they wouldn't cast me since I am a teen Deaf girl. But I ended up getting the role…Looks like my birthday good luck did help out partly (I auditioned for Ollie on my birthday!). Also, Ollie was a new opportunity for me to show more of my emotions on the screen.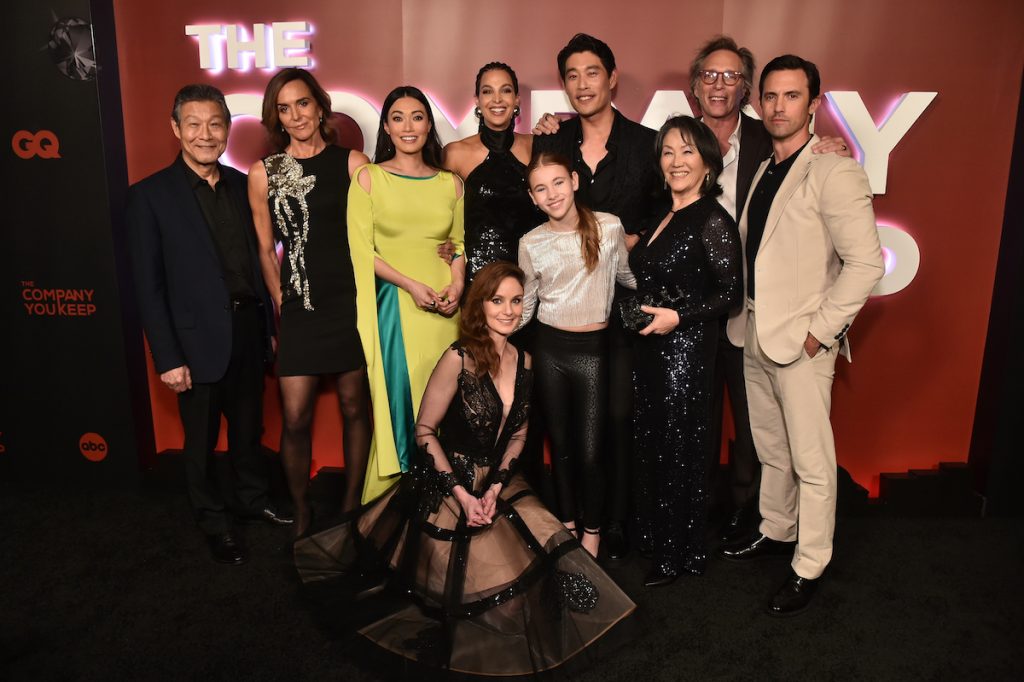 What is a typical day on set like for you?
Most of the time, my pick up time is usually early in the morning. On the drive to the set, I practice my lines (or I sleep some more). When I arrive, I usually head straight to my school classroom to do about three hours of school. When I am finished with school, I head to my trailer to change my outfit. Then, I have my hair and makeup done before rehearsal. After that, we will start shooting until lunch break. If there needs to be more shooting, we will shoot after lunch. Once I am done with everything, I am all good to go!
What grade are you in? Are you in a regular school or do you homeschool / have a tutor on set?
Right now, I am in eighth grade and homeschooled. But when I am on set, I have a tutor that's fluent in American Sign Language.
What was the funniest thing that happened on set?
Oh yes, I had a bunch of funny moments on the set. One of my favorite memories was when I knocked on Polly's, my TV grandma, trailer then hid away so Polly would get confused who just knocked on the door. When I was hiding, I saw Polly acting all confused. Then she closed her door, and I knocked on it again. I ran to my hiding place a bit too late. Polly busted me, came to me, and pretended she was angry with me. We could not help but laugh hard.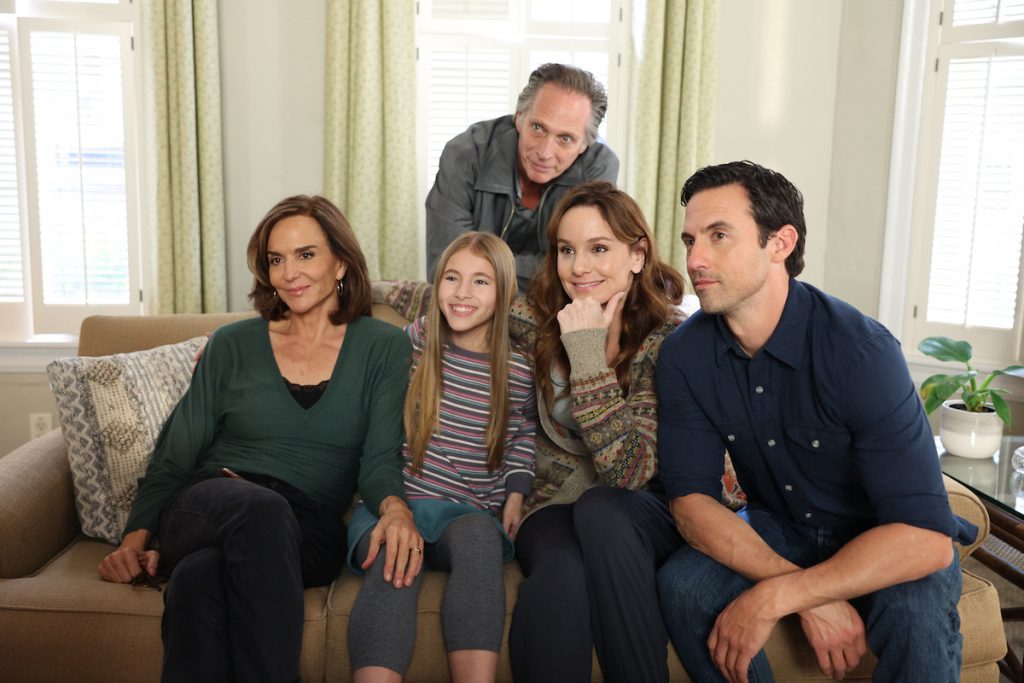 How would you describe your fashion style?
My closet is full of mostly comfy clothes like sweatpants, leggings, and oversized tops. I personally love the color blue for clothes, so I have a bunch of blue clothes as well. I would call my style pretty much casual.
What are your favorite accessories?
I love my claw clips to death, they are perfect for holding my long hair up. My mini-sized Fjallraven backpack as well as it comes in handy when I have a lot of school work.
Who is one celebrity you would love to meet?
Definitely Zendaya, she has been my idol ever since I started acting. The way that she could act as anyone without me noticing her is mind-blowing. She is such a talented and experienced actress. Also, I watched her in different TV shows and movies growing up, I felt like I grew up with her.
How old were you when you learned sign language?
My parents are Deaf, so since day one when I was born!
Did you have a part in teaching the cast sign language?
Mostly, I taught them signs that apply to real life and conversations we had at the moment. As for their signing lines, there's an ASL consultant to teach them signs.
What do you like to do for fun?
Personally, I like to do tons of crafty stuff and bake sweets like chocolate fudge cake, chocolate chip cookies, and blueberry muffins for other people. I know I don't have a sweet tooth, but enjoy making others happy.
Do you have a cast group text chat on The Company You Keep?
Oh no, we don't. But what a good idea though!
Have you yourself been watching any new shows?
Currently, the TV show I am watching has eleven seasons, which is Modern Family! My favorite characters are Cam, Gloria, and Phil by the way.
Do you have any projects in the works you can share with us?
Well, there's a few projects in the works, but I can't share just yet. Hopefully, I will be sharing some news in future!
---
A huge thank you to Shaylee Mansfield for taking the time to do this interview with Feeling the Vibe! For even more on Shaylee, be sure to follow her on social media. Her Instagram and Facebook handles are linked. You can watch Shaylee as Ollie on ABC's The Company You Keep; season 1 is available to stream now on Hulu.
---
MORE NEWS ON SHAYLEE MANSFIELD AND THE COMPANY YOU KEEP
Is Ollie from 'The Company You Keep' Really Deaf? Shaylee Mansfield's Journey as a Deaf Actress
Catherine Haena Kim Accidentally Reveals Truth in Access Game with Milo Ventimiglia
How to Watch The Company You Keep: A High-Stakes Thriller on ABC
Kari Highman is a Beauty and Fashion Blogger at Feeling the Vibe Magazine. Otterbein Alum (2017) – English & Psychology. Always learning & creating. Avid fan of mid 2000's TV & pop music. Comments or tips, email kari@feelingthevibe.com