Are you wondering what you should buy Jordan for his birthday, Christmas, or "just because?" We know Jordan never expects gifts from his amazing fans but he deserves it! He once told a fan that her presence at their show was enough and that he didn't need a gift for his birthday. Now, that makes us love him even more!
We scoured the Internet and found his likes and dislikes. Here is your quick go-to Jordan gift guide aka his "favorite things." You're welcome!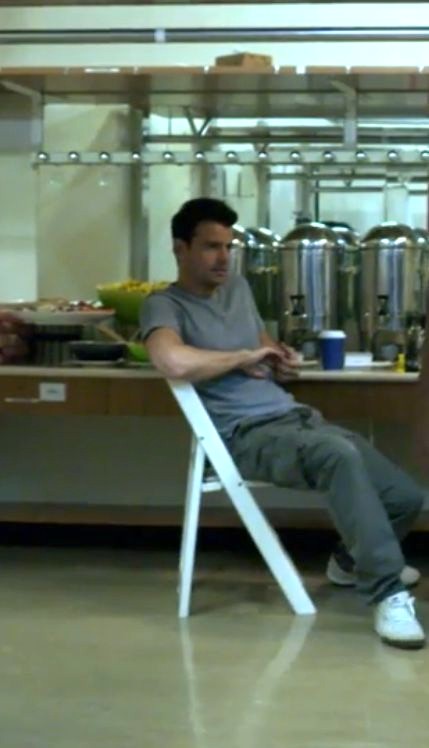 1. Ground Coffee
Some suggestions: Caribou Coffee Caribou Blend, Medium Roast Ground Coffee
---
2. Milk Chocolate – We know that Jordan loves most chocolate like chocolate chip cookies or milk chocolate.
Some suggestions: Lindt Excellence Bar , Trader Joe's Belgian Milk Chocolate Bars
---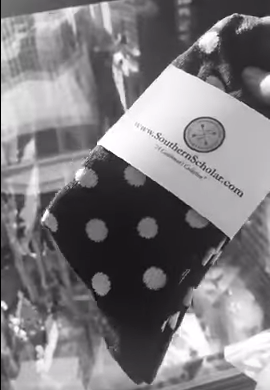 ---
3. Cool patterned socks. (He once received Burgundy, gray, polka dots ones.)
Some suggestions: Multi-colored walking socks, Puma men's socks
---
4. Matching socks and tie
Some suggestions: Gray and blue matching tie and socks, purple matching tie and socks
---
Protein Bars – Just in case you were thinking of getting protein powder, don't. Jordan said he doesn't use the powder but he does use protein bars. He likes Quest bars.
Some suggestions: Quest Nutrition Variety Bar Pack, Quest Blueberry Muffin Protein Bar
---
5. Audible Gift Card – Jordan loves listening to a book on tape.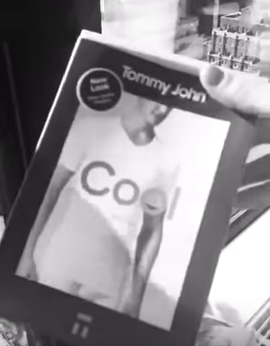 ---
6. Tommy John Cool White Undershirt T-Shirt – These come in handy! You can get a pack of three right here.
---
7. Black Dress Socks – When Jordan opened up a gift pack from a press appearance and saw the Tommy John socks, he said, "Always need dress socks." So you can't go wrong with this gift ladies!
Some suggestions: Mio Marino Men's Dress Socks, Amazon's Premium Button Down Socks
---
8. La Croix Drink – This is Jordan's drink of choice. He said he doesn't drink alcohol anymore so he opts for the flavored La Croix drink instead. (You can buy a pack of them here.)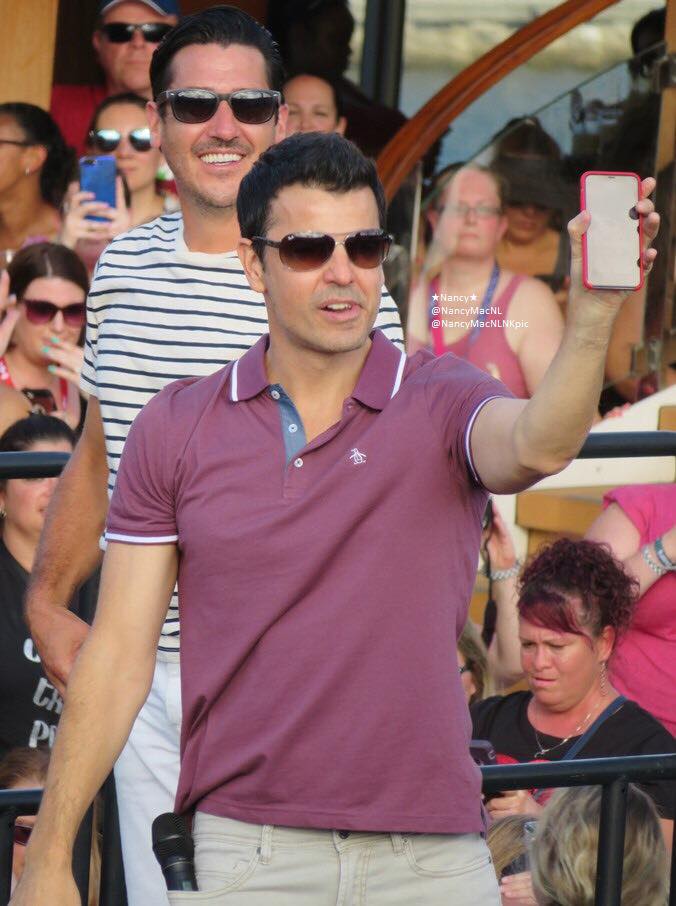 ---
9. Polo Shirts – You see these on him a lot on the famous NKOTB cruises. He always enjoys a nice polo shirt and looks so good in them too we must admit!
Some suggestions: Men's Regular-Fit Pocket Jersey Polo, U.S. Polo Assn. Men's Classic Polo Shirt, Original Penguin Men's The Earl Polo
---
10. Chocolate chip cookies – Jordan's tastes are simple and classic. He loves chocolate chip cookies as a nice treat.
Some suggestions: Keto mini chocolate chip cookies, Famous Amos Chocolate Chip Cookies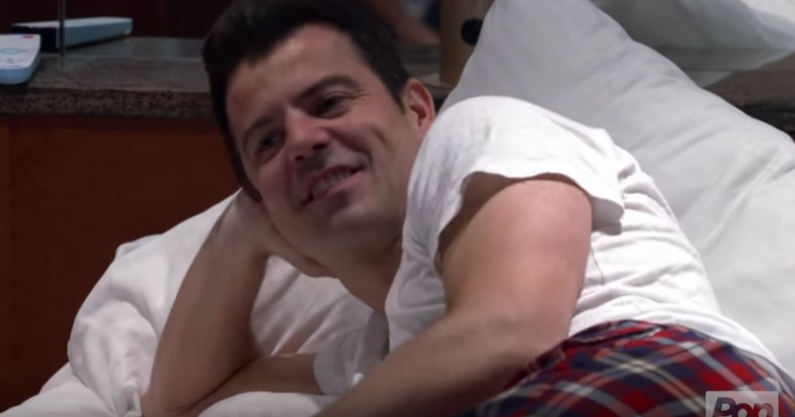 ---
11. Flannel Pajama Pants – If you watched "Rock This Boat" on POP TV or caught one of his Instagram Lives from his tour bus bed, you probably noticed that he was wearing flannel pajama pants.
Some suggestions: Men's 100% Cotton Super Soft Flannel Plaid Pajama Pants, Hanes Ultimate Men's Flannel Pant
12. Boston Red Sox Apparel – Being a native of the Boston area, it's no surprise that he is a big Boston Red Sox fan.
Some suggestions: Officially Licensed MLB Zone Read Beach Towel, Red Sox Embroidery Heavy Soft Sweatshirt Hoodie
13. New England Patriots Apparel – In the football season, Jordan is a big fan of the New England Patriots. He even once posted a photo of his NYP themed sneakers.
Some suggestions: New England Six Times Champions Hoodie Sweatshirt, NFL Men's Sueded Short Sleeve Polo Shirt, NFL New England Patriots Men's Jogger Pants Varsity Stripe Fleece Sweatpants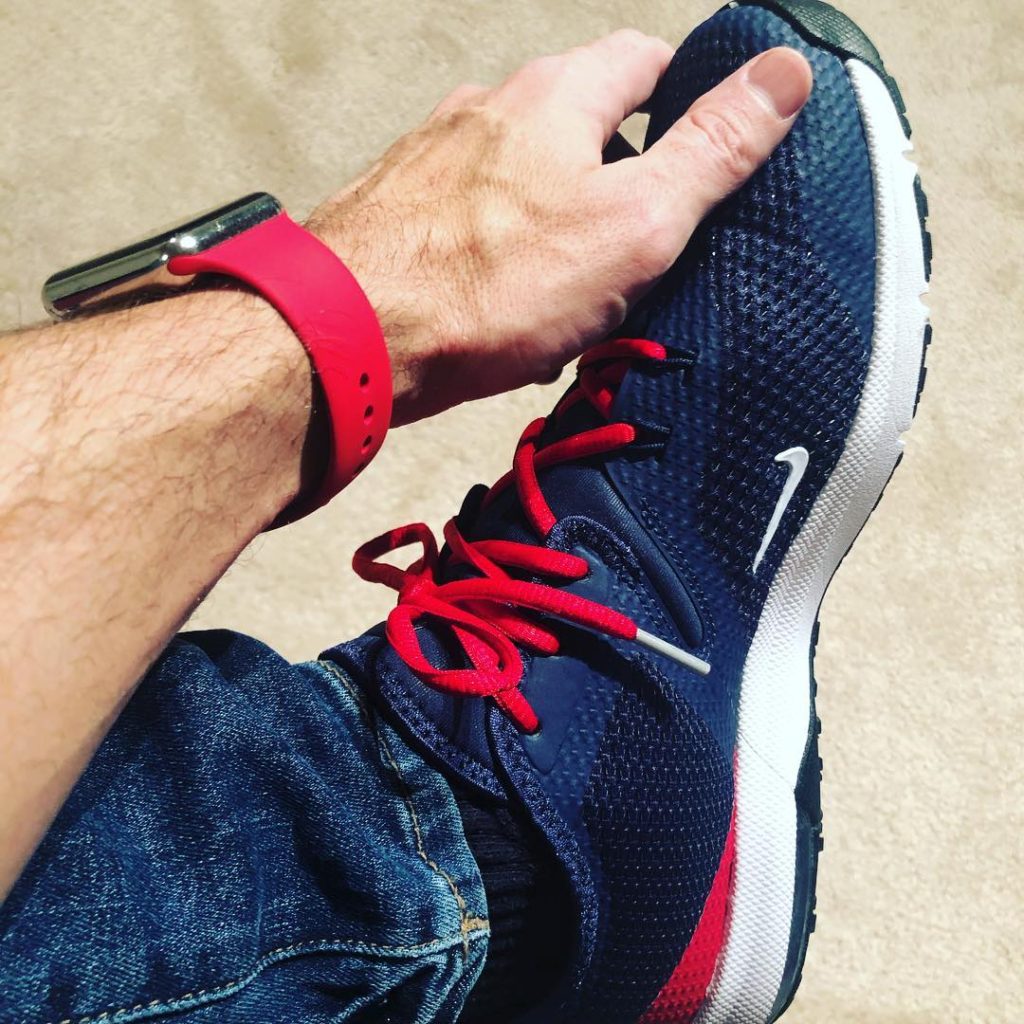 ---
Are you a fan of the New England Patriots as well? You can get similar sneakers to show your love for your favorite team too.
MORE ON JORDAN KNIGHT
35 Surprising Facts About Jordan Knight from NKOTB – You Won't Believe #28
Jordan Knight Then & Now Through the Years: A Picture Timeline
Maurice Starr Originally Wrote 'New Kids on the Block' Hit Song for Smokey Robinson Courtney Rose is an Entertainment Writer at Feeling the Vibe Magazine based in New York. Pop culture and rom-com obsessed. Studied Journalism and is up to date on all the latest entertainment news. For tips or comments, email me at Courtney@feelingthevibe.com