Kristin Cavallari is known for many things: being a wife, a mom, and of course, a reality TV star. But what else do you know about her? We have 30 fun facts for you below, so keep reading to learn all about Kristin!
1) Kristin is 31 years old, and was born on January 5, 1987.
2) She was actually born in Denver, Colorado.
3) She spent her middle school years in Illinois, before calling California home for high school.
4) She first gained popularity after appearing in the MTV reality series, Laguna Beach: The Real Orange County, from 2004-2005.
5) When Kristin auditioned for the show, she was only a sophomore in high school. The show followed her, along with fellow Hills alum Lauren Conrad, and friends as they navigated their way through their junior and senior years of high school.
6) Kristin and Lauren didn't like each other in high school. This was because Lauren's best friend at the time – Stephen Colletti (who you may also know from One Tree Hill!) – was also Kristin's boyfriend.
7) Despite being portrayed as the "wild child" on Laguna Beach, Kristin was originally hurt by how the show portrayed her. It also caused rifts in her relationship with Stephen.
What You Need to Know about the 'Very Cavallari' Season 2 Cast
8) Kristin then had some small acting roles between 2006-2009, before making her "reality TV comeback" to MTV's The Hills. This time, she knew what she was signing up for: to play "the mean girl" of the group.
9) Speaking of The Hills, Kristin was actually the one who introduced Heidi Montag and Spencer Pratt (whose relationship caused Lauren and Heidi's BFF breakup in season 1-2).
10) Her new show for E!, Very Cavallari marks Kristin's return to reality TV after 7 years of being away from that lifestyle. It follows Kristin as she balances her family, friends, and work while living in Nashville full-time.
11) During her hiatus from TV, Kristin went on to date, get engaged to, and marry former Chicago Bears QB Jay Cutler. They met in 2010, and were first engaged in July 2011 (although they did call off the engagement for a short while, and took a break from each other). They reunited a few months later in November of 2011, becoming engaged again. They got married on June 8, 2013.
12) The couple have three children together: Camden (age 5), Jaxon (age 4), and Saylor (age 2). And no, they won't be appearing on her new show.
https://www.instagram.com/p/BY4OaL2jqjb/?taken-by=kristincavallari
13) Kristin also wrote two bestselling books (1 lifestyle tell-all and 1 cookbook) – Balancing in Heels: My Journey to Health, Happiness, and Making it all Work, and True Roots: A Mindful Kitchen with More Than 100 Recipes Free of Gluten, Dairy, and Refined Sugar.
14) She launched her first shoe line with Chinese Laundry in 2012, and has continued to come out with new collections every year since.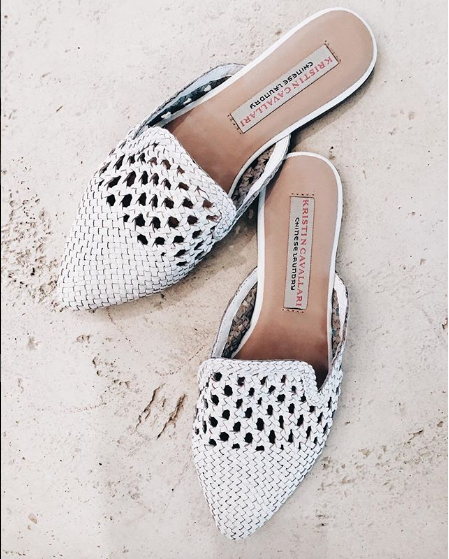 15) Her most recent project has been her lifestyle brand, Uncommon James, which originally started out as jewelry but has now since expanded into home goods. Kristin launched the brand just last year and she now has her own store in Nashville for it.
Kristin Cavallari Shares Lip Plumping Secret – Product Inside
16) If you couldn't already tell by her cookbook, Kristin loves to cook very healthy. She loves organic produce and fresh foods. Her kids even love all her recipes! While she's not on a strict regimen, she does like to stay away from refined or overly-processed products. Of course, she still splurges! She recently just made a traditional "red white and blue" flag cake for July 4th.
17) She used to do cardio pre-kids, but now Kristin relies on weights and circuits to maintain muscle as opposed to losing fat.
18) She loves to travel. Even though she lives in Nashville, she frequents NYC, California, and yes: she still vacations in Cabo.
https://www.instagram.com/p/BgeCwcrDvDI/?taken-by=kristincavallari
19) Apart from her reality show with E!, Kristin has previously done correspondence work for them, commentating on fashion and red carpet award shows.
20) You may have also seen her on Dancing with the Stars. She appeared on the dance show in 2011 and was paired with professional partner Mark Ballas.
21) While she loves a good glam day, she isn't afraid to be "au naturale" either, favoring ripped jeans or sweatshirts just as much as her dresses and heels.
22) The same motto applies to her beauty routine. While she's pretty much the queen of the smokey eye and updo, you can also see her sans makeup and hairstyling. She always looks gorgeous, no matter what the look!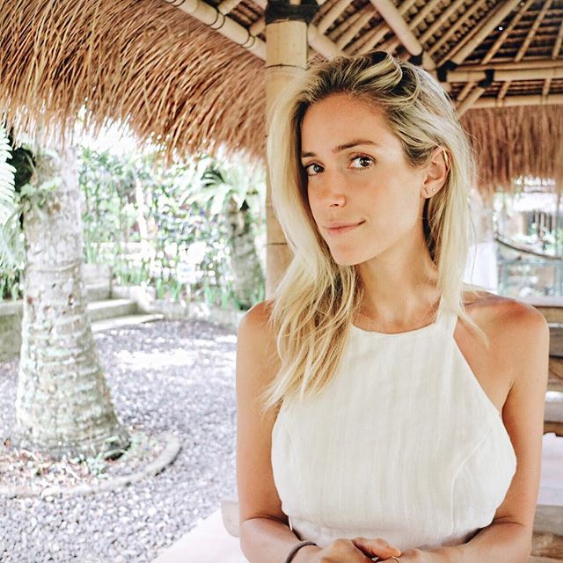 23) She's obviously a fan of shoes, but she also loves bags and hats.
Meet Kristin Cavallari's Family – Who You Don't Get to See on 'Very Cavallari'
24) She has two dogs. Aren't they adorable?
https://www.instagram.com/p/Barj2-6jKBB/?taken-by=kristincavallari
25) She's a self-proclaimed neat freak. She organizes everything from her closet to her pantry.
26) She's still friends with some of her Laguna Beach costars, like Alex Murrel and Morgan Smith. Alex and Kristin actually met in driver's ed!
27) She never travels without lavender and peppermint essential oils.
28) She's super diligent about skincare, and cites her Clarsonic cleansing device and Acure Organics skincare line for helping her face stay in tip-top shape.
29) As for her go-to beauty move? She always fills in her eyebrows and applies mascara. If she has an extra minute, she'll put on a little foundation (she loves Giorgio Armani Luminous Silk Foundation mixed with a bit of Elta MD Tinted Moisturizer with Sunscreen).
30) And for her gorgeous hair? She swears by Oribe Texturizing Spray, and Klorane Dry Shampoo. And she actually makes waves in her hair with a flat iron! Easy, right?
http://blog.feelingthevibe.com/news/kristin-cavallari-admits-the-hills-scenes-were-so-fake/
---
Be sure to check out the season premiere of Kristin's new show, Very Cavallari, when it airs Sunday, July 8 at 10 PM ET/PT only on E!
Kristin Cavallari's Top 10 Beauty/Fashion Tips You Need to Know
Kari Highman is a Beauty and Fashion Blogger at Feeling the Vibe Magazine. Otterbein Alum (2017) – English & Psychology. Always learning & creating. Avid fan of mid 2000's TV & pop music. Comments or tips, email kari@feelingthevibe.com