Over the past 3 years Claudia Oshry, better known as GirlWithNoJob, has single-handedly built herself a media empire, as she is taking the world of pop-culture by storm. And in just 5 days, her comedy special "Disgraced Queen" will make its long-awaited debut.
She is everything from the host of the most popular millennial morning show, a bona fide stand-up comedian, a world-class social media influencer, and even a chart-topping recording artist – Find out everything you need to know about Claudia Oshry!
1. Claudia hosts the wildly popular millennial morning show, "The Morning Toast", with her sister Jackie Oshry. The two talk about all your favorite celebrities and TV shows, as well as the hottest news stories of the day.
2. She just recently wrapped up her stand-up comedy tour, The Dirty Jeans Tour. The tour ran for 2 years, as Claudia performed over 80 shows around the country. The last stop of the tour was at Claudia's dream venue, the iconic Beacon Theatre in New York City.
3. Claudia is married to Ben Soffer, a.k.a BoyWithNoJob. The two started dating in 2012, while Claudia was in college at New York University, and they got married in 2017. Soffer works in marketing and runs the hilarious @boywithnojob Instagram.
4. Claudia started the @girlwithnojob Instagram account while she was a college student at NYU. And in no time, it grew into the pop-culture phenomenon that it is now. The @girlwithnojob Instagram account has over 3 million followers, and is even followed by celebrities like Harry Styles, Emma Roberts, Shay Mitchell, and more.
5. Claudia is one of 4 sisters. The Oshry sisters, or "The Steens" as they call themselves, consists of Olivia, Jackie, Claudia, and Margo.
6. The morning show host has an adorable dog named Theo. He is a Cavalier King Charles, and he even has his own Instagram – @pupwithnojob
7. Claudia and Jackie started Camp toast, a weekend camp experience with their fans, who are known as "The Toasters". Claudia and Jackie, who were avid summer camp goers as kids, launched Camp Toast in 2018 to give themselves and the toasters the opportunity to experience all the best parts of camp as an adult! Camp Toast is held in Poconos, Pennsylvania, at a camp that the Oshry sisters used to attend as kids.
8. Claudia is 25 years old, her birthday is July 10th.
9. The social media star started her passion project "Toast News Network" in 2019. "Toast News Network" is a media network that produces premium podcasts such as "The Morning Toast", "The Snatchelor", "MOOD with Lauren Elizabeth", "Caviar Dreams Tuna Fish Budget with Margaret Josephs", and more.
10. In 2019, Claudia released a single called "Toast". The song debuted at #12 on the iTunes charts, and went to #4 on the iTunes Pop Charts.
"The Morning Toast" streams live on YouTube weekdays at 10:30 AM ET. And is available as a podcast, anywhere podcasts can be found.
And make sure to watch Claudia Oshry's debut comedy special "Disgraced Queen", available June 30th on iTunes.
MORE ENTERTAINMENT NEWS
10 Fun Facts About Chloe Chrisley
Rita Moreno to Appear on ABC's "To Tell the Truth" -See Photos!
Jennifer Aniston and Lisa Kudrow Reveal What Fans Can Expect from 'Friends' Reunion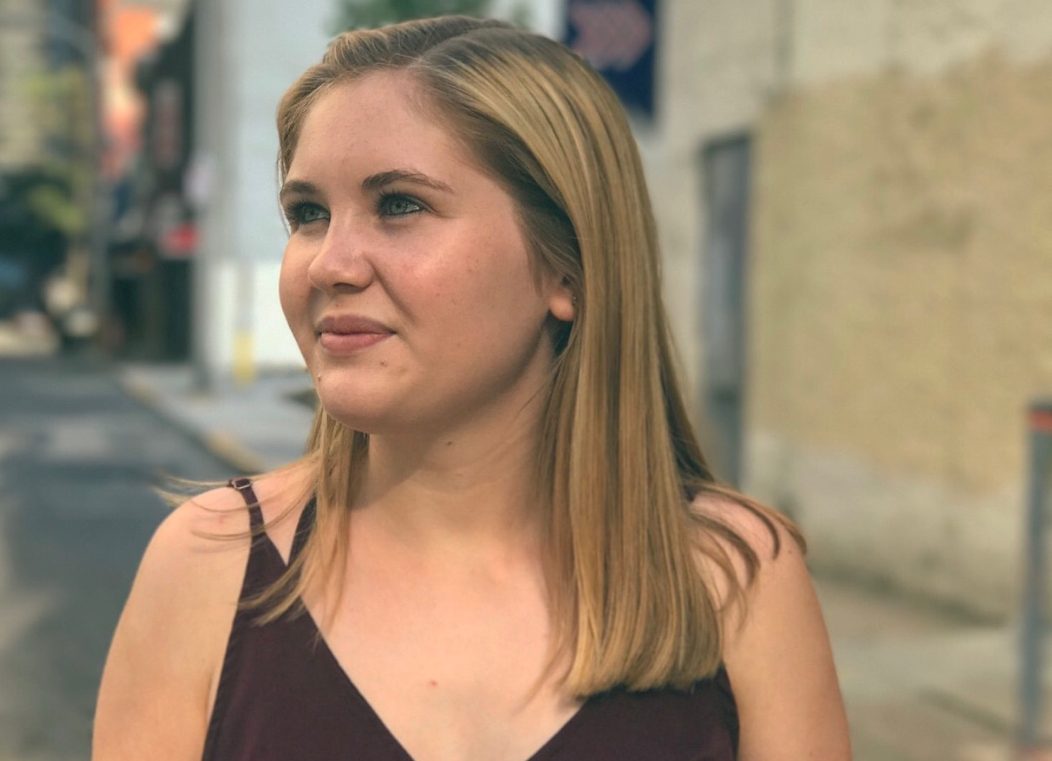 Julia is an Entertainment Writer at Feeling the Vibe Magazine. She is currently a Journalism student at Temple University. She is always in the know about everything celebrity and pop-culture.