JoJo Siwa and her new boyfriend, Mark Bontempo have made things Instagram official. The former Dance Moms star originally introduced the world to her beau on her TikTok, when she posted a fun video of Mark dressed up in her dance clothes. If you're curious to know more about who Mark is, keep reading below for 10 fun facts.
Who is Mark Bontempo?
1. Mark is best known for his own TikTok channel, where he's accumulated over 327K fans after posting his first video in August.
2. He's got a famous older sister. Mark is the younger brother of social media influencer and YouTuber Madison Fisher.
3. He has 3 other siblings: two more sisters named Mackenzie and Marissa, as well as a brother named Mason. Marissa has twin boys of her own. Check out a family photo below:
4. He's an uncle to Madison's kids: twin girls Taytum and Oakley, as well as baby boy Oliver. He's also an uncle to Marissa's children: twin boys Milo and Henry.
5. His parents are Renee and Paul Bontempo. Renee is a co-creator of STOX Collective, a line of clothing/accessories for babies, children, and women. Paul is a real estate agent with First Team Real Estate.
6. Mark's into music. He posts a lot about his singing and guitar playing on his other Instagram account, @Marks__Music. He's been posting covers mostly, but he wants to release his own stuff soon!
7. Course, if you follow him on his main Instagram account, he did recently post a photo of his guitar alongside a piano with the caption: "Studio shenanigans." Sounds like that new material may be coming sooner than we think!
8. He's 18 years old, and was born on July 2.
9. In high school, Mark was involved in concert choir.
10. He enjoys hiking, and spending time outdoors in general. He even spent New Years in 2017 in the mountains with his friends!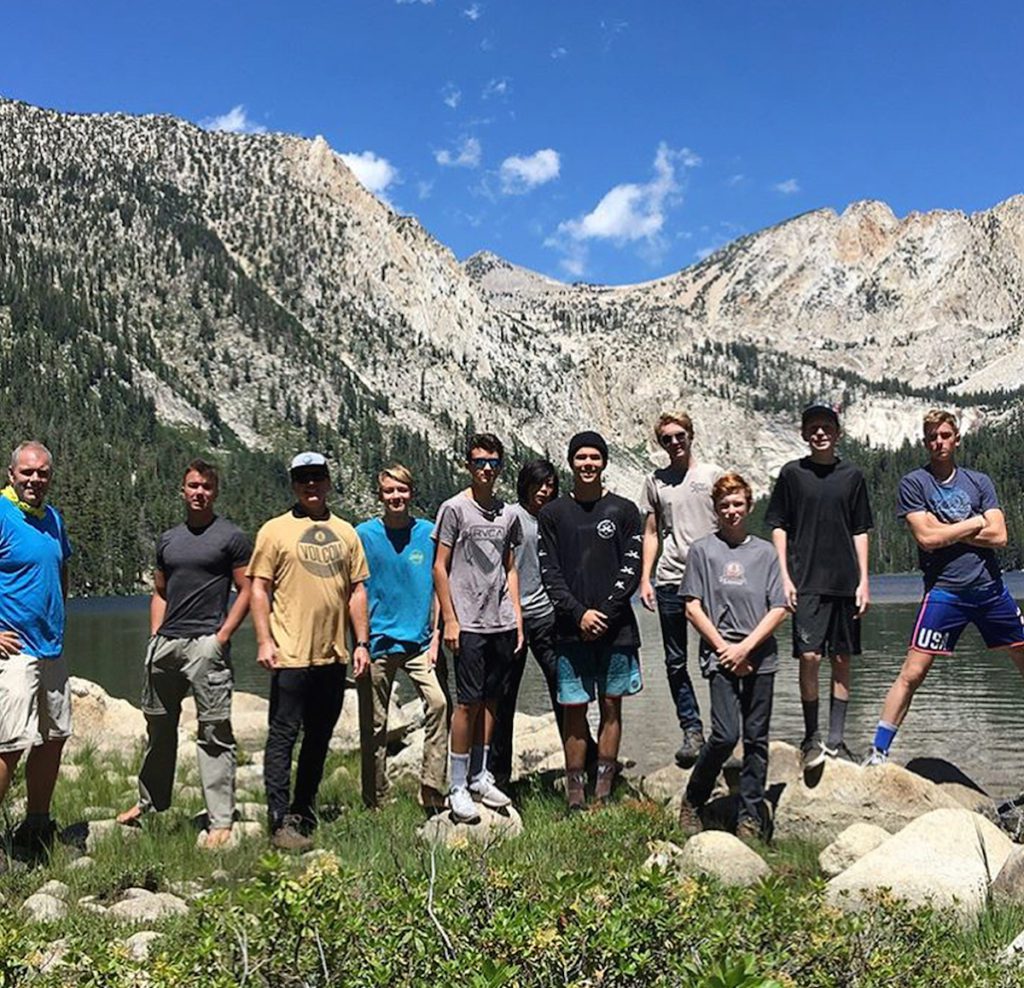 If you want to see more of Mark's life in photos, be sure you're following him on Instagram. Follow JoJo too to see if she posts any more updates on them as a couple.
---
MORE JOJO SIWA NEWS
See Photos of JoJo Siwa and Her Mom, Jessalynn on Celebrity Watch Party
See JoJo Siwa's Candy Bar + How To Copy It
10 Facts About JoJo Siwa's Rumored BF, Elliott Brown
Kari Highman is a Beauty and Fashion Blogger at Feeling the Vibe Magazine. Otterbein Alum (2017) – English & Psychology. Always learning & creating. Avid fan of mid 2000's TV & pop music. Comments or tips, email kari@feelingthevibe.com