On this week's new episode of Shark Tank, four more companies try their luck in the tank. A new set of hopeful entrepreneurs will pitch their products to the panel this week, and we've got all the details on these innovative companies below. So, if you're curious to learn more about Spergo, Wad Free, Wedfuly, and Beulr, keep reading.
---
Spergo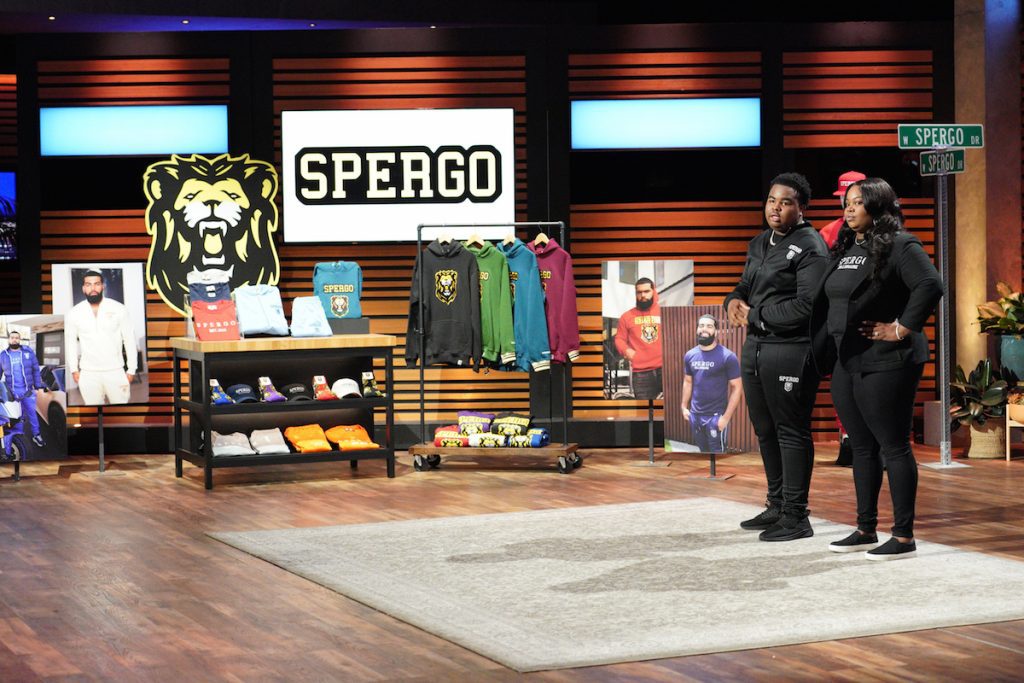 Spergo was started by "kidtrepreneur" Trey Brown when he was only 12 years old. It's a clothing company, and now, at 15, he's projected to do $2 million in sales. He's even attracted attention from celebrities and athletes like Sean "Diddy" Combs and Shaquille "Shaq" O'Neal. The clothes are top-quality socks, shirts, hoodies, and other tracksuits which all come in a variety of cool colors. Perhaps even cooler than the brand is the message behind it: Trey saw how violence impacted his community, and so when he was 12, he used his leftover birthday money to begin this company as a way to spread encouragement to his peers.
Where to buy: https://spergo.com/
Where to follow: Spergo – Instagram
Wad Free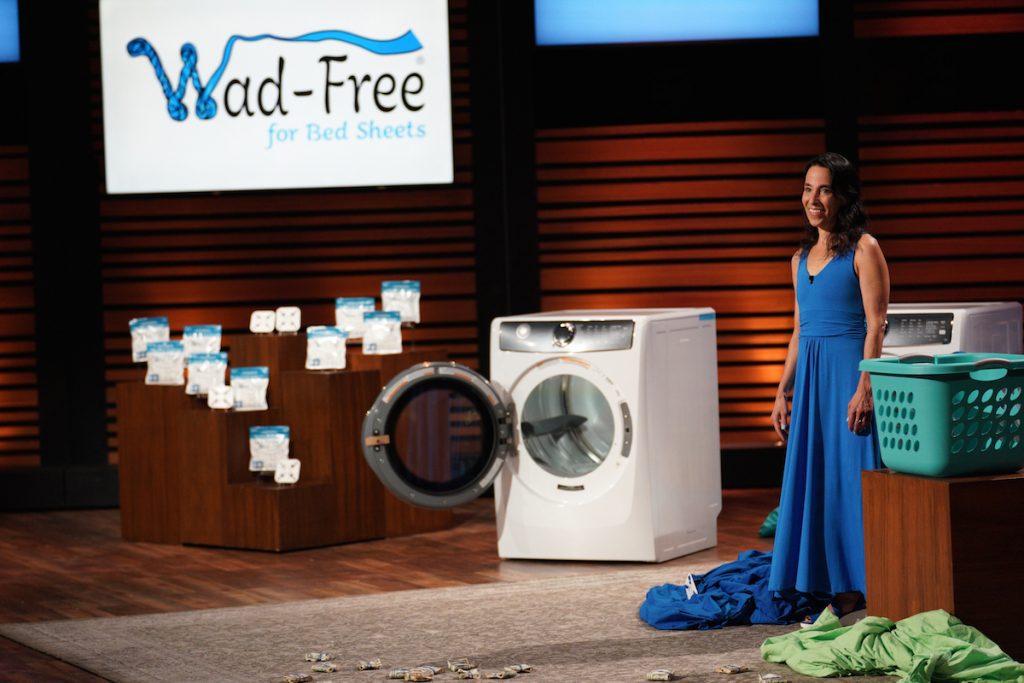 Wad Free is every laundry-doers dream, because it prevents sheets from tangling up in the washer/dryer. Your sheets will dry quicker and be less wrinkled when you use this product, and it's been given rave reviews from everyone like Real Simple to Good Housekeeping. It works on any size fitted or flat sheet, and get this: it's reusable, which saves you not only time but money too! Founded by Cyndi Bray, she taught herself how to make the prototype(s), and CAD (computer-aided design) to engineer the product. Impressive! The package contains 2 "Wad preventers," enough for 2 bedsheets.
Where to buy: https://wadfree.com/ and on Amazon.com
Where to follow: Wad Free – Instagram
---
Wedfuly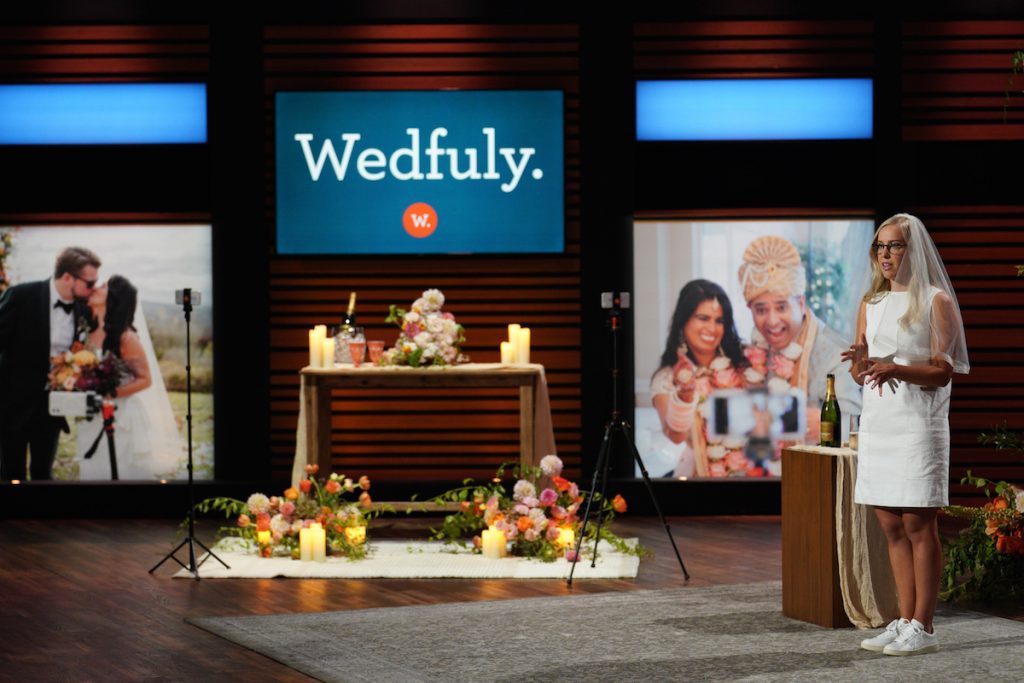 Wedfuly found its niche within the pandemic because it's a service that provides virtual weddings. In 2020, Caroline Creidenberg's company put on their first wedding; originally, she began the business as a way to help couples plan their wedding online. This pivot proved successful, especially due to their partnership with Zoom. They were even featured on The TODAY Show, and they've staged hundreds of weddings ever since. After an initial free consultation, services cost anywhere from $700-2,000, plus "extras." There's virtual reception tables, you can add a virtual procession, and wedding packages include a DJ setup.
Where to buy: https://wedfuly.com/
Where to follow: Wedfuly – Instagram
---
Beulr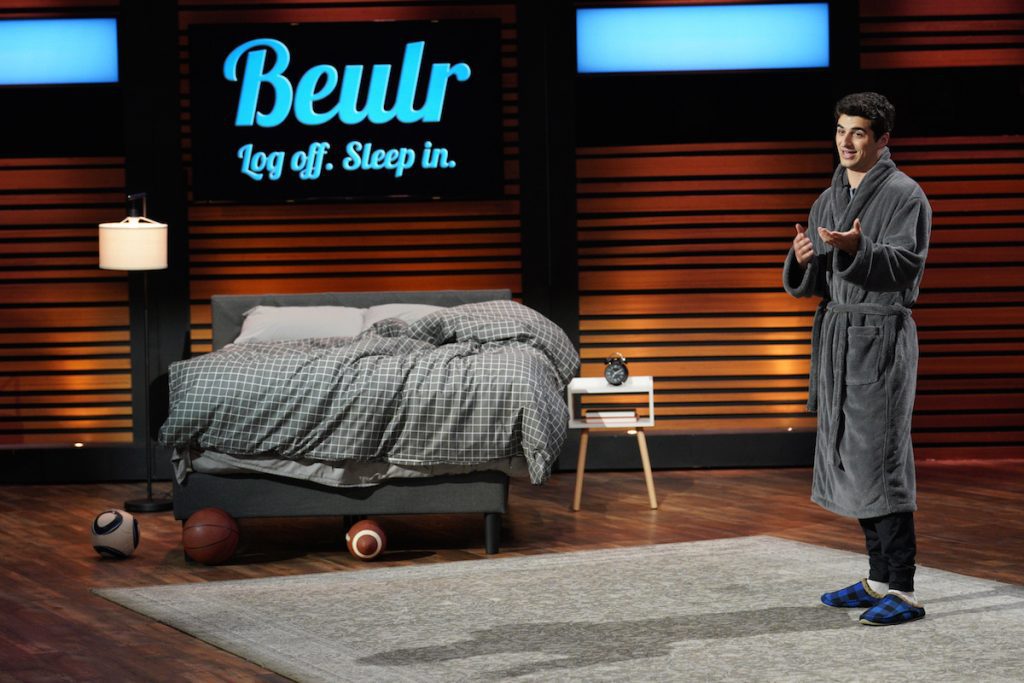 Founded by Peter Solimine, Beulr is every college kid's BFF because it attends Zoom meetings for you. Yes, you read that right: you sign up for free and then tell the app when to arrive for your meeting. Coming soon are video placeholders, transcript generators, and a way to view meeting recordings. There's also a boomerang video to play on a loop for your camera that's in development – scheduled for Fall 2021! The convenient thing is: you don't have to leave your computer running because the Beulr "bot" joins from their servers. You can input your Zoom account info if that's what you'd like to use, or you can have it join as a guest instead.
Where to buy: https://beulr.com/
Where to follow: Beulr – Facebook or Beulr – TikTok
Catch the all-new episode of Shark Tank airing Friday, November 5 at 8 PM on ABC.
---
MORE SHARK TANK NEWS
Shark Tank Season 13 Premiere: Guest Shark Emma Grede, Companies Uprising, Kin, & More
Shark Tank Season 13: Meet the New + Returning Guest Sharks
Who's on Shark Tank – May 21, 2021? See the Full List Inside!
Kari Highman is a Beauty and Fashion Blogger at Feeling the Vibe Magazine. Otterbein Alum (2017) – English & Psychology. Always learning & creating. Avid fan of mid 2000's TV & pop music. Comments or tips, email kari@feelingthevibe.com