Shark Tank is back with an all-new episode tonight. Four new companies test their luck in the tank by pitching their products to the sharks. Will any of them get a deal? Get details on the episode, including information about the businesses – TA3, Tania Speaks, Hicc Away, and Tristen Ikaika – below.
---
TA3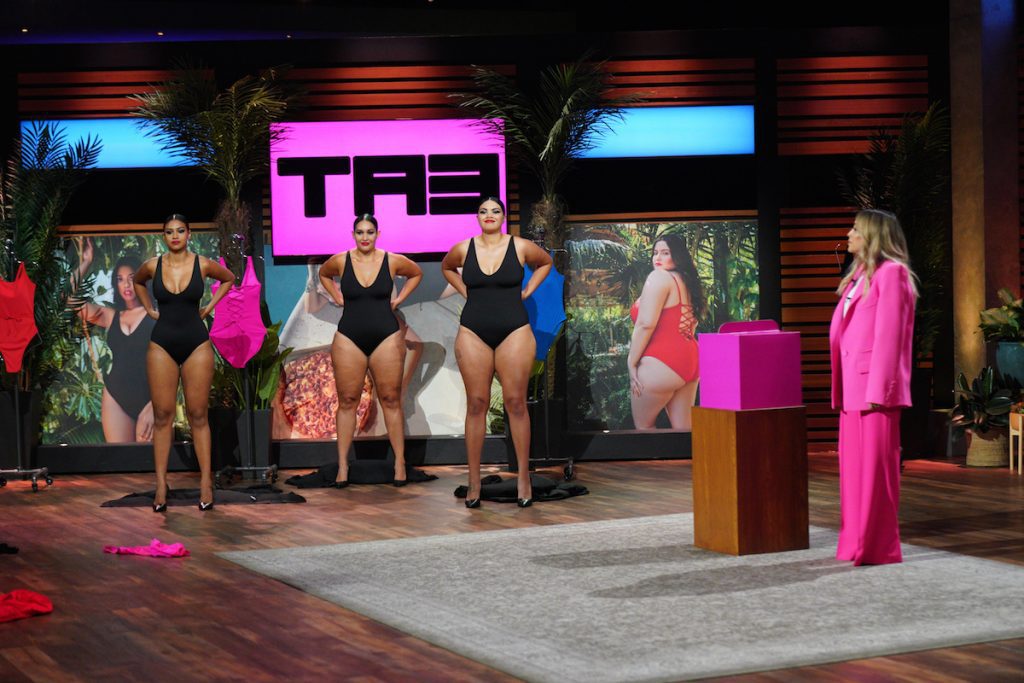 Leila Shams founded TA3 Swim to help people feel confident in their swimsuits. It's shaping swimwear that sculpts the body, allowing you to look and feel your very best. There's 3 styles – Lacey, Plungey, and Hi-Cut Plungey – with strappy back details and a chic fit that allows them to double as bodysuits if needed. There are two lengths: one for shorter girls, the other for taller. Sizes range from XS-3X and the first two styles come in black, pink, red, white, and blue (the third style is the newest and only available in black). They are still in business, and doing great, as their products are running low in stock currently, so be sure to buy them online while you can!
Where to buy: https://ta3swim.com/
---
TRISTEN IKAIKA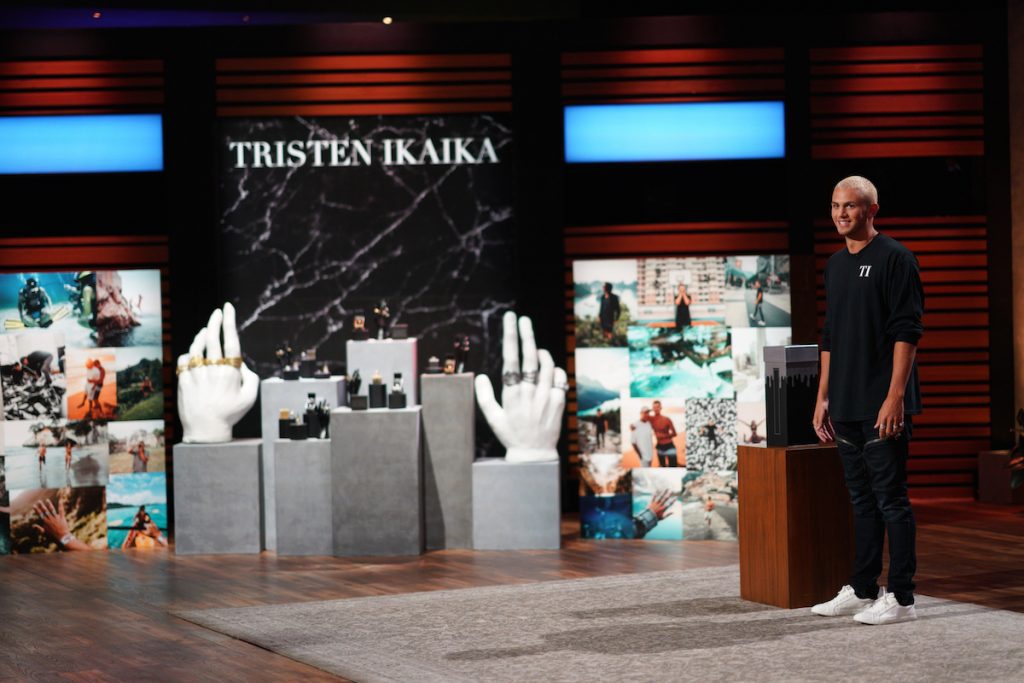 Created by Tristen Persons, TRISTEN IKAIKA is a jewelry and clothing brand that went viral thanks to social media. He's been selling since 2017, beginning with his unique rings made out of spoons. What makes him stand out from the crowd is that he only sells limited amounts of his ring styles at a time, then once they're gone from his website, they are gone. He's also taken his followers behind the scenes of his company, posting to Instagram Stories daily, and keeping up with comments. Dubbed "The Ring King," he currently boasts over 79,000 followers on Instagram, including Siesta Key's Makenna Quesenberry. Right now, there are CORE and STACKERS collections available online.
Where to buy: https://tristenikaika.com/
---
TANIA SPEAKS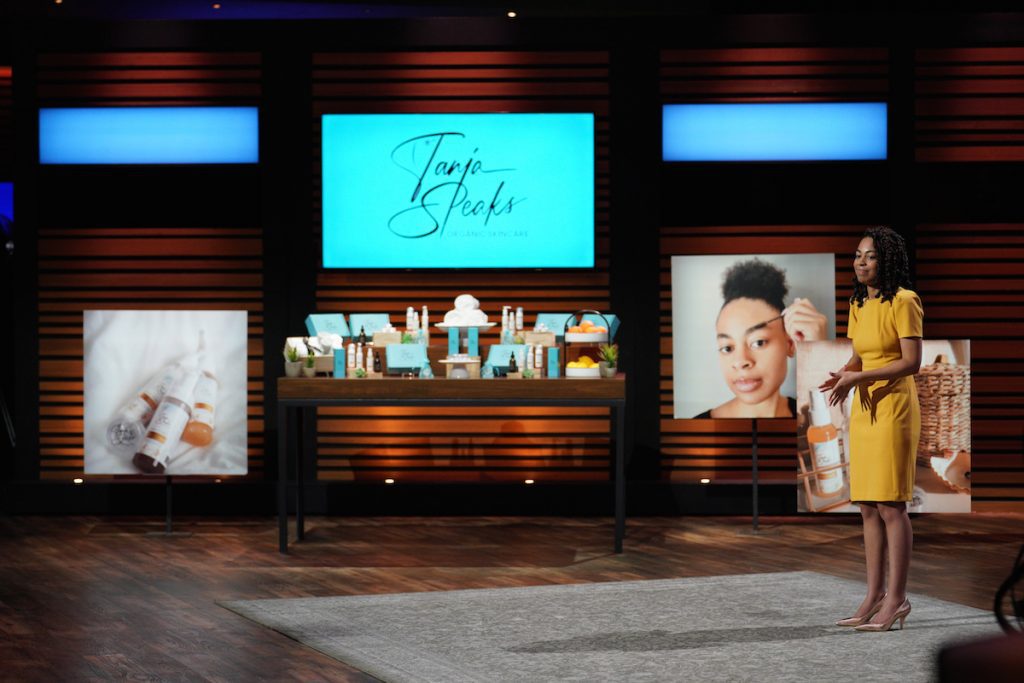 Invented by Tania Speaks, the eponymous organic skincare company's mission is to make natural products that are good for your skin. From organic skincare, to their bestselling organic eyebrow gel, Tania has crafted something accessible and affordable that really works. It came from a personal story: when she was younger, she wasn't old enough to get her brows professionally done, so she created a gel at home to keep them tame and stimulate hair growth. Thus, The Original Organic Eyebrow Gel was born. Soon after, a cleanser, toner, and moisturizer followed, as well as a beard oil. Business has been doing wonderfully, even getting press from outlets like Forbes and Time Magazine. You can shop the products online.
Where to buy: https://taniaspeaks.com/
---
HICC AWAY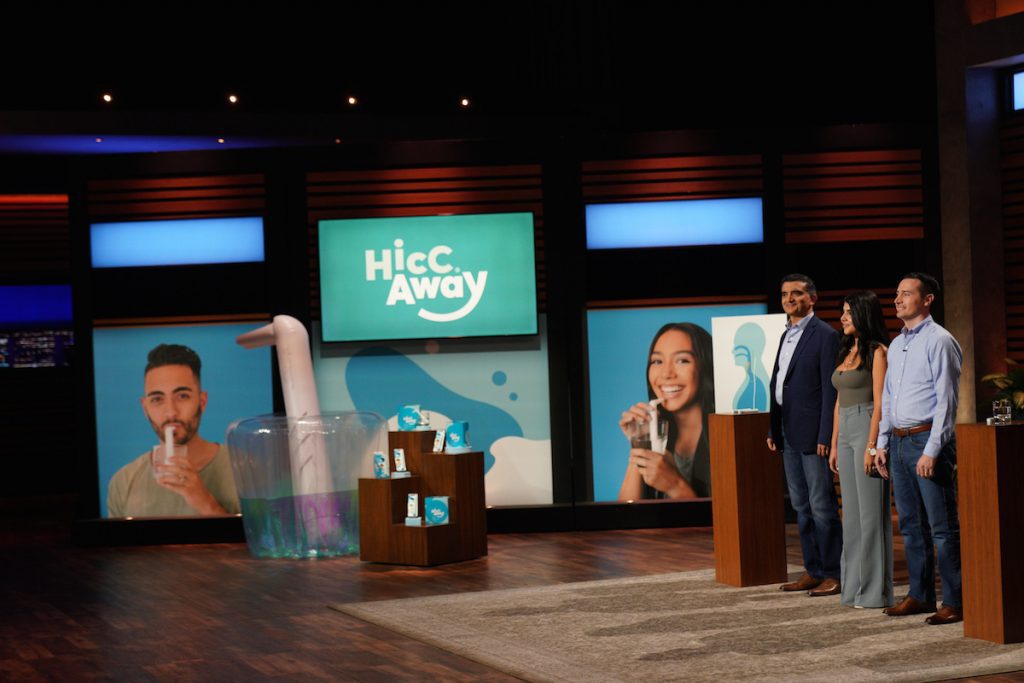 Dr. Ali Seifi, M.D is the inventor of Hicc Away, the hiccup relief device. As an Associate Professor of Neurosurgery and the Director of the Neurological Intensive Care Unit at University of Texas Health Science Center, he's dealt with a lot of patients who have had hiccup troubles. So, he decided to create a product that would get rid of them. You simply sip a bit of water through the straw-like product, and it stimulates nerves that allow your brain to tell your body to stop hiccuping. Currently, it's available on Amazon, Walmart, and HEB in the USA, as well as in other countries. Or, you can shop the product on their official website. They are working towards expanding in the retail marketplace.
Where to buy: Amazon OR https://hiccaway.com/
To see if any of these innovative products strike a deal with the sharks, tune in to Shark Tank tonight, January 21 at 8 PM ET on ABC.
---
MORE SHARK TANK NEWS
'Shark Tank' Nov. 12 Episode: See Full List of Companies Inside
Who's on 'Shark Tank' This Week? See the Full List Inside!
'Shark Tank' Season 13 Premiere: Guest Shark Emma Grede, Companies Uprising, Kin, & More
Kari Highman is a Beauty and Fashion Blogger at Feeling the Vibe Magazine. Otterbein Alum (2017) – English & Psychology. Always learning & creating. Avid fan of mid 2000's TV & pop music. Comments or tips, email kari@feelingthevibe.com