ABC's Shark Tank is back with an all-new episode with four more companies trying their luck at making a deal with the sharks. Guest panelist Nirav Tolia joins the original sharks Mark Cuban, Kevin O'Leary, Lori Greiner, and Robert Herjavec in the episode too. So, what companies are going to be featured in the November 12 episode? Keep reading below for details on Fish Fixe, Deux, Hello Prenup, and Hidrent.
Fish Fixe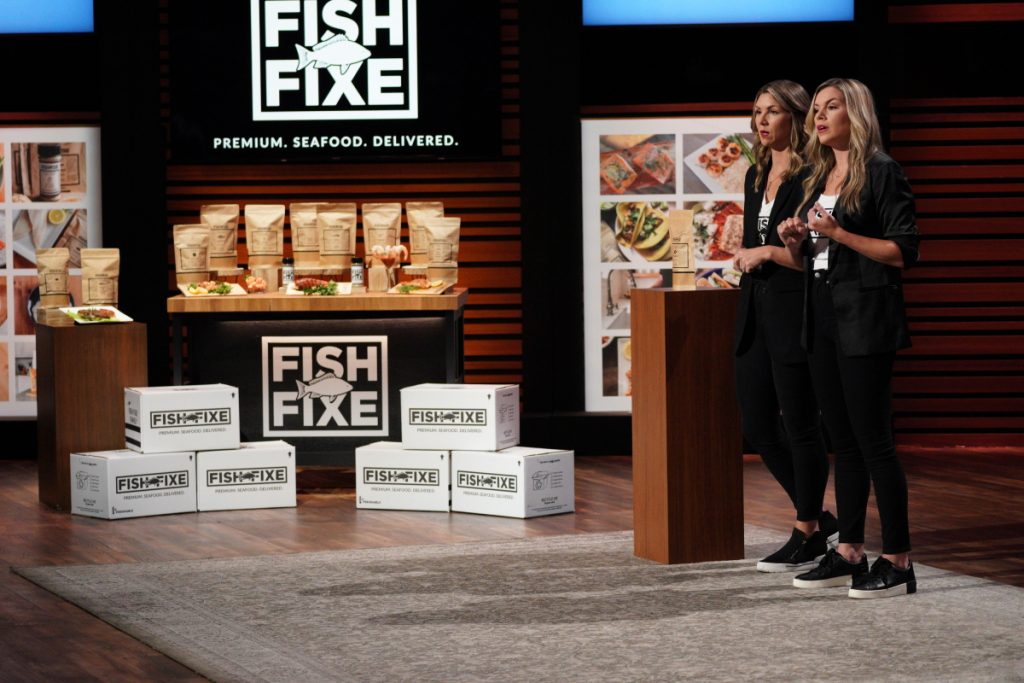 If you like seafood, then you'll flip for Fish Fixe, the premium seafood delivery service. Founded by Melissa Harrington and Emily Castro, Fish Fixe is an easy, convenient way to get fresh fish delivered to your door. The unique part about their business is it's not a subscription service. You don't have to subscribe to continue ordering the seafood of your choice. There are 8, 16, and 24 portions you can pick from, or a fish cake sampler option. Melissa and Emily can pick the 8 or 16 portion, or you can choose for yourself in the 16 or 24-pack options. Choices range from salmon, shrimp, haddock, and yes, even crab cakes.
Where to buy: https://shop.fishfixe.com/
Where to follow: @fish.fixe
---
Deux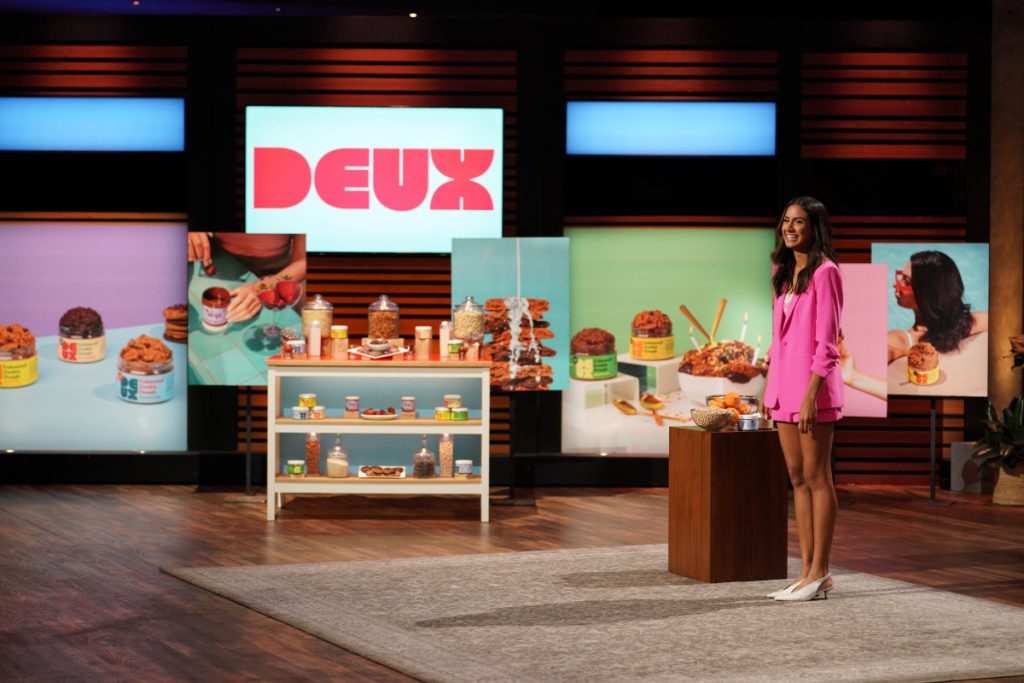 Launching in the pandemic actually helped propel Sabeena Ladha's good-for-you, vitamin-infused cookie dough brand into the spotlight. After starting the company Deux (pronounced "dough") in October 2020, Sabeena's genius marketing strategy utilized social media and gained major traction with coverage from media outlets like Forbes and Yahoo! Her gluten-free, vegan cookie doughs come in a variety of flavors and each have their own "support." There's: sugar & spice and birthday cake for mood boosting, chocolate chip and pumpkin spice for immune support, gingerbread for stress relief, brownie batter for collagen support, as well as peanut butter for protein. There's even a hazelnut spread called Drip. See if it's carried in a store near you here.
Where to buy: https://www.eatdeux.com/
Where to follow: @eatdeux
---
Hello Prenup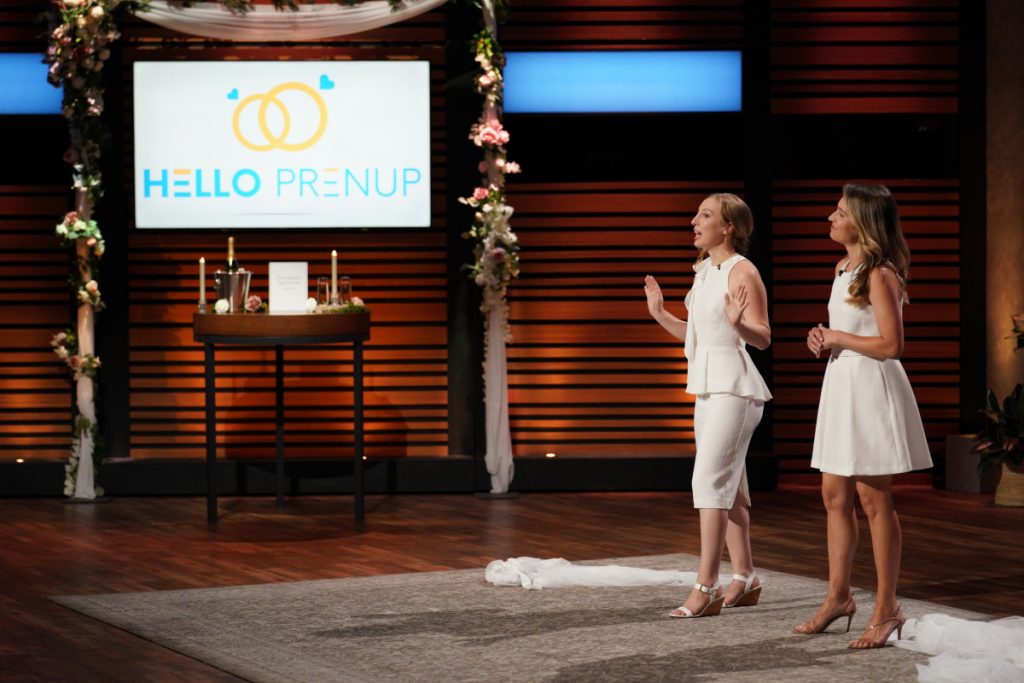 Julia Rodgers and Sarabeth Jaffe are here to make the prenup process easy with their company Hello Prenup. The platform was developed by the duo who have experience in the fields of family law and technology, which is essentially where the company intersects. You create an account on their website, and invite your fiancé to do the same. Complete the questionnaire and go through their issue identification process which allows for communication between the couple. Once it's paid for, the prenuptial agreement can be printed and signed. Currently, it's only supported in 16 states; if you need more assistance, they have FAQ, a guide, and encyclopedia to help you navigate the process.
Where to buy: https://app.helloprenup.com/
Where to follow: @helloprenup
---
Hidrent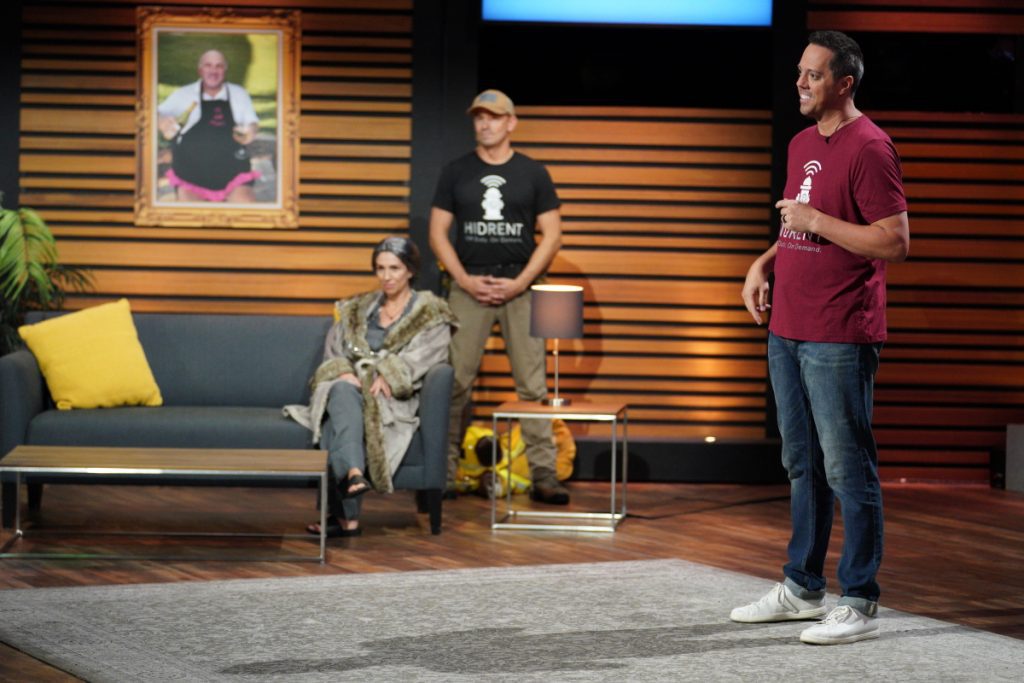 If you've ever needed something done around your house, Hidrent will send an off-duty firefighter to do the job. It's a mobile app created by Dave Heimbuch that allows people to post any kind of odd job and lets an off-duty firefighter pick it up to make some extra cash. You can adjust the mile-radius and choose the job type, which makes the customization very user-friendly. According to WTOL11, most firefighters work 24 hours a day, then have 48 hours off. Some seek side jobs during their off time, which is where this app comes in handy. Firefighters are reliable, so customers feel safe and secure knowing they're the ones doing the jobs at their homes. It's an effective win-win situation – all available from your phone!
Where to buy: https://app.hidrent.com/sign-up
Where to follow: @hidrent
Catch the all-new episode of Shark Tank airing November 12 at 8 PM ET on ABC.
---
MORE SHARK TANK NEWS
Shark Tank Season 13 Premiere: Guest Shark Emma Grede, Companies Uprising, Kin, & More
Shark Tank Season 13: Meet the New + Returning Guest Sharks
Who's on Shark Tank – May 21, 2021? See the Full List Inside!
Kari Highman is a Beauty and Fashion Blogger at Feeling the Vibe Magazine. Otterbein Alum (2017) – English & Psychology. Always learning & creating. Avid fan of mid 2000's TV & pop music. Comments or tips, email kari@feelingthevibe.com