This season of Very Cavallari has shown Kristin Cavallari emphasize the importance of family. She's spent more time with her husband, Jay, her kids, and kept her friends (who are practically like family!) close. She's even been curious as to where her family name (Cavallari) comes from, so much so that she began investigating her heritage. Keep reading below for details on what she discovered on tonight's all-new episode!
First, a quick refresher on Kristin's family:
Kristin grew up in Laguna Beach, California, after moving there with her dad, Dennis when she was a teenager. She was actually born in Denver, Colorado, but spent her childhood in Barrington, Illinois with her mom, Judith.
Ever since her brother's passing a few years ago, she's wanted to know more about where the name Cavallari came from. So, she enlisted the help of her dad, who brought over some old photos for she and Jay to sift through on tonight's all-new episode of Very Cavallari.
So, what did Kristin discover?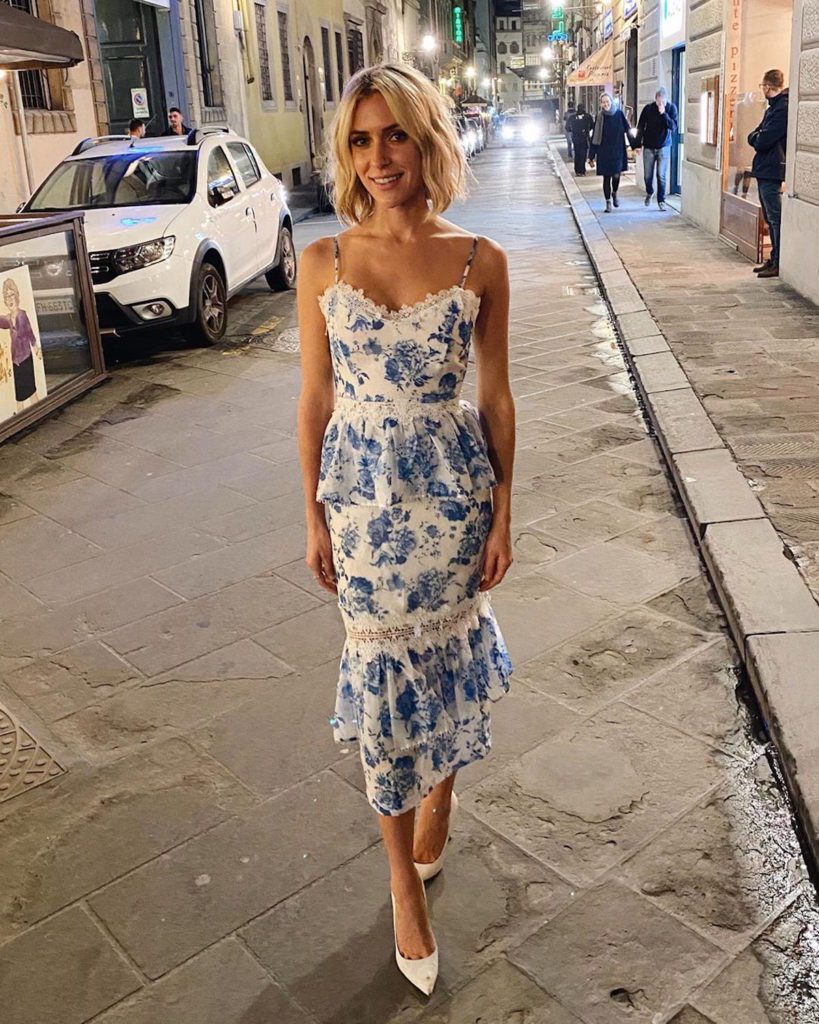 After seeing the photos, speaking with her dad, and doing an at-home DNA kit, Kristin discovered that her family wasn't actually from Genoa, Italy, as she and her dad originally thought. A genealogy expert revealed to Kristin and Jay that the majority of her extended family is actually from the tiny town of Monterado, Italy. Wow, pretty amazing, isn't it?
While Jay was ready to pack their bags to try and visit some of Kristin's cousins that live in Italy, she wasn't sure if right then was the "right time," as she was in the middle of opening her new Chicago storefront. They eventually get there though, as Feeling the Vibe reported on their Italy trip a couple months back.
We can't wait to see what else Kristin uncovers about her lineage! To find out what else her dad told her about the family name, be sure to watch the all-new episode of Very Cavallari tonight at 9 PM on E!
---
MORE VERY CAVALLARI NEWS
Kristin Cavallari Goes to Italy in Very Cavallari Season 3
Who is Miguel, Kristin Cavallari's Cameraman Boyfriend from The Hills?
Brittainy Taylor Reveals How She Met Boyfriend PJ Kellogg on Very Cavallari
Jon Stone is Dating American Idol Alum Haeley Vaughn
Kari Highman is a Beauty and Fashion Blogger at Feeling the Vibe Magazine. Otterbein Alum (2017) – English & Psychology. Always learning & creating. Avid fan of mid 2000's TV & pop music. Comments or tips, email kari@feelingthevibe.com