While they may be off the air for now, that doesn't mean the cast of MTV's Floribama Shore aren't having fun on their own time! With a new season 3 in the works, the cast takes their downtime seriously, spending time with family, friends, and even some new romance! Keep reading below to find out what Jeremiah Buoni, Codi Butts, Kortni Gilson, Aimee Hall, Kirk Medas, Nilsa Prowant, Candace Rice, and Gus Smyrnios have been up to since season 2 ended!
Where are they now? And what have they been up to since season 2?
---
Jeremiah Buoni has been actively pursuing a fitness career, as he now has a personal website set up with meal plans and exercise tips for his fans. He is still an ambassador for Fit Strong Supplements, and just recently finished up another great photoshoot with the brand in Arizona (where he lives when he's not filming).
---
Codi Butts has been enjoying a summer by the lake in South Carolina with his friends and family. He has recently partnered up with Natural Light Beer, promoting them on his social media for a little while now. He's also participated in some charity events and causes around his state.
---
Kortni Gilson has been soaking up all the time she can with her new beau, Ryan. Kortni and Ryan have been together for a few months now, and became 'Instagram official' back in April. The two have been out on the town and spent time with each other at home, and seem to be blissfully happy. Glad to see Kortni's found a guy that's treating her right!
Aimee Hall also has a new guy in her life: Dillon! Aimee and Dillon have been together since April and have been out to the lake, bike shop, and dinners with each other. Aimee even posted a photo of the two of them stating that ever since Dillon came into her life, he's the only one for her. Aw, how sweet! Aimee has also been more confident in her own skin, recently posting summer photos and looking stunning in swimwear!
---
Kirk Medas has been dabbling in a few projects while he's been back in his hometown of Atlanta, Georgia. He's currently working as a brand ambassador for Fashion Nova Men, has bought himself a car, and has been catching up with his girlfriend of almost 2 years, Wren Marie.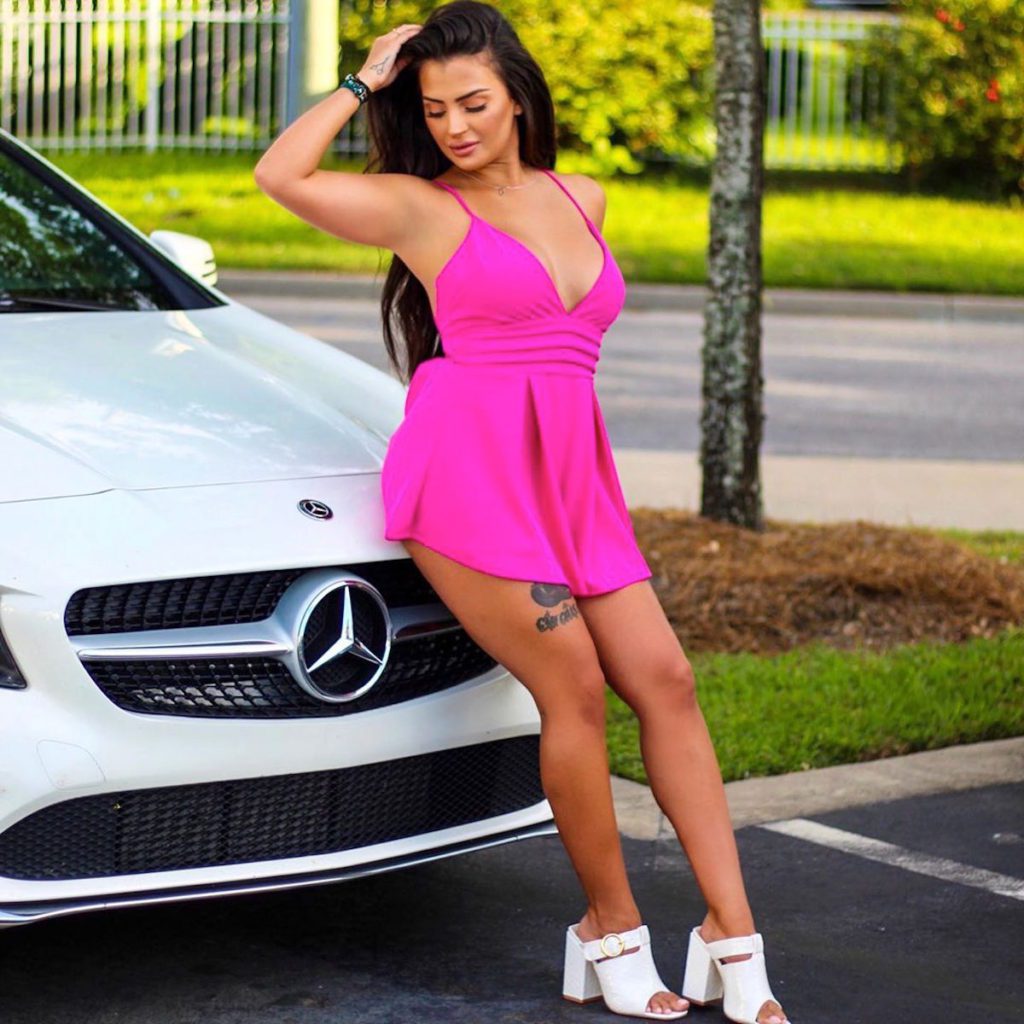 Nilsa Prowant has been very busy since the show ended. She too is a Fashion Nova ambassador, and has been rocking the brand's clothes in almost every photo she posts. She's also partnered up with Teami Blends and Get into the Limelight Tanner, sharing their skincare products with her audience. She recently hung out with fellow FS cast member Aimee Hall on a boat a few weeks ago.
Candace Rice is now a businesswoman! The Memphis native launched Whip Appeal Beauty, a holistic beauty brand, earlier this year. It's all organic products which help to nourish the skin and provide gentle benefits like a refined look. In addition to her new passion project, Candace has also swapped out her usual bold makeup for a lighter, more natural look for the summer. She's been doing quite a few photo shoots herself, rocking her natural hair in pictures, which gives her the perfect easy breezy summer vibe!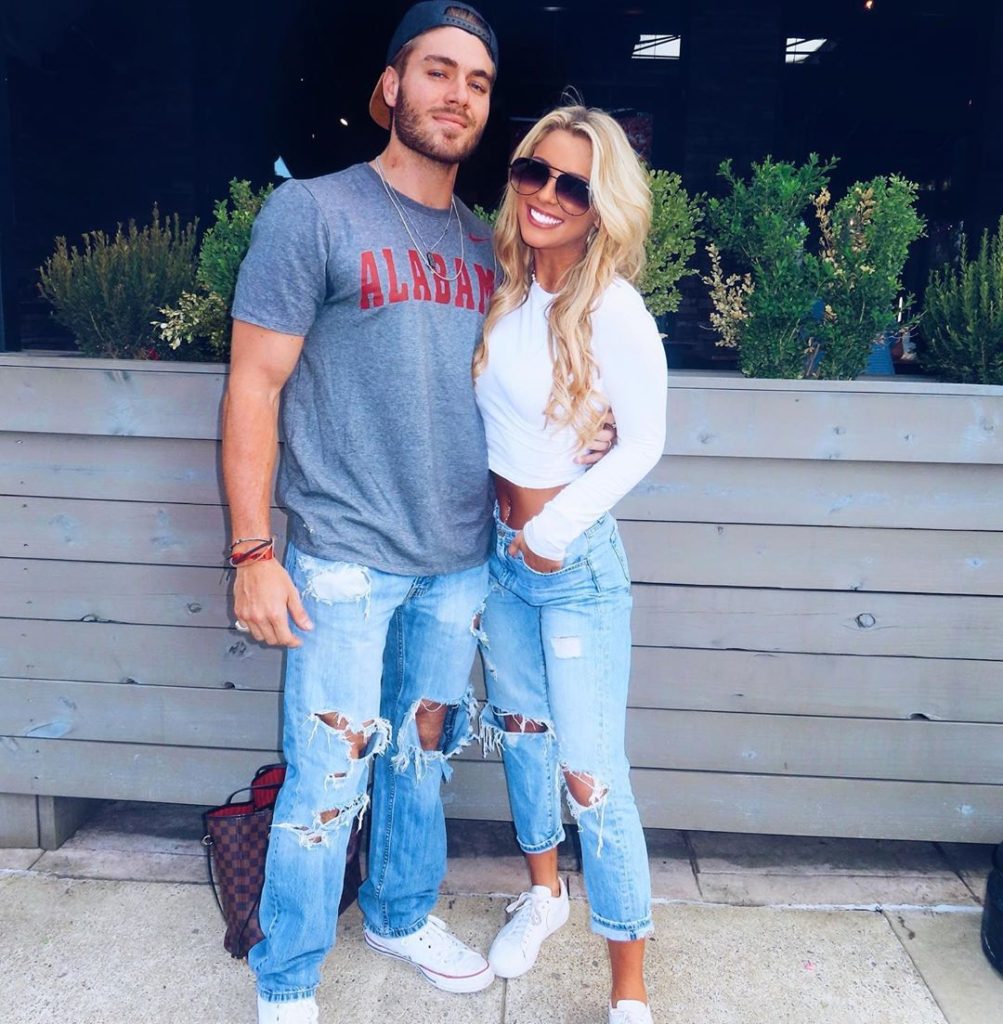 Gus Smyrnios has finally found love…and no, it's not with Nilsa (sorry #Gilsa fans). Gus' girlfriend is Athena Megaloudis, a college student at the University of Alabama. Gus went Instagram public with their relationship on October 12th with the above photo captioning it, "Only person that could possibly get me to wear an Alabama shirt." In addition to his relationship, Gus is still working with Fit Strong Supplements, and has participated on MTV's The Challenge.
---
You can catch Jeremiah, Codi, Kortni, Aimee, Kirk, Nilsa, Candace, and Gus on Floribama Shore when it comes back for season 3 on November 14th!
MORE ON FLORIBAMA SHORE
Gus from Floribama Shore Talks Reality TV, Fitness, & His First Kiss in Exclusive Interview
Recap of MTV's Floribama Shore Season 2 Episodes
Siesta Key and Floribama Shore Collide: Kelsey and Kortni Go to Dinner Together!
Kari Highman is a Beauty and Fashion Blogger at Feeling the Vibe Magazine. Otterbein Alum (2017) – English & Psychology. Always learning & creating. Avid fan of mid 2000's TV & pop music. Comments or tips, email kari@feelingthevibe.com