MTV's two top reality shows, Floribama Shore and Siesta Key have something in common.
Floribama Shore + Siesta Key ?
They are both about young adults living in Florida as the navigate the world of dating, friendships, and career – one is in the panhandle and the other is on the southern west coast of the state.
Well it's no wonder that the cast members of both shows have been starting to connect online and even getting together to hang out.
We've seen some Instagram likes and comments between members of the cast such as Aimee and Chloe. However, now they're taking it to a different level and hanging out IRL.
Kortni and Kelsey Go To Dinner
Wilhelmina model, Kelsey Owens got together with Floribama Shore's Kortni for dinner. They were clearly getting to know each other and having a good time capturing the fun in instastories and snaps.
Newcomer to the group for Siesta Key season 2, Jared Kelderman also was present for the evening out.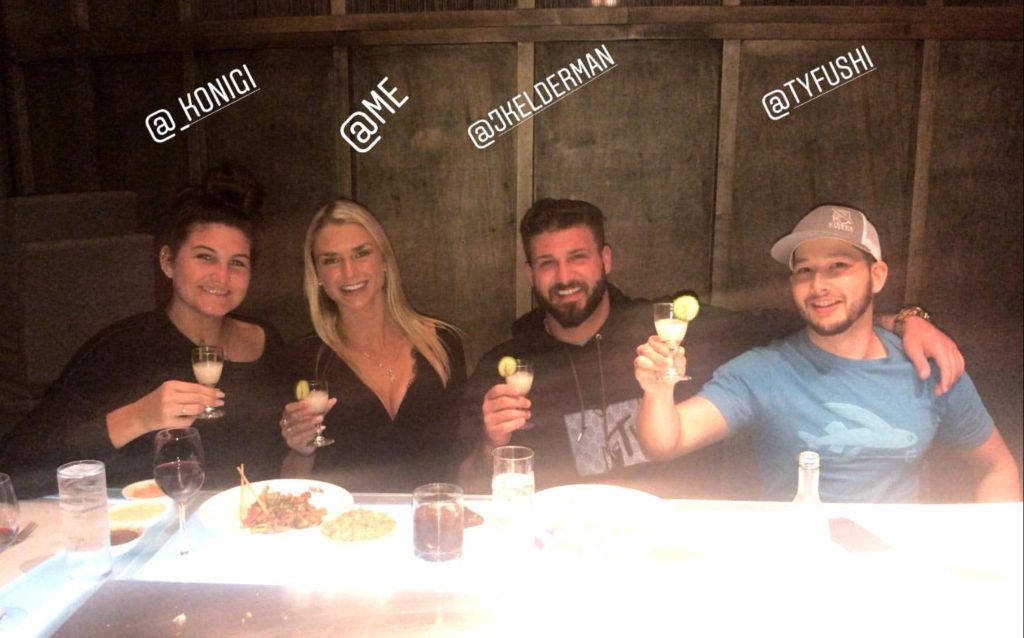 We think Kortni might have a crush on this army guy. She posted a photo of herself on his back, in typical Kortni fashion.
"What's better than cute men?" she said, referring to Jared from 'Siesta Key.' We couldn't agree more!
The two appeared to hang out one on one – getting down and dirty, literally!
Looks like Kortni and Amanda (from Siesta Key) are getting pretty close too – maybe we will see a crossover episode next season?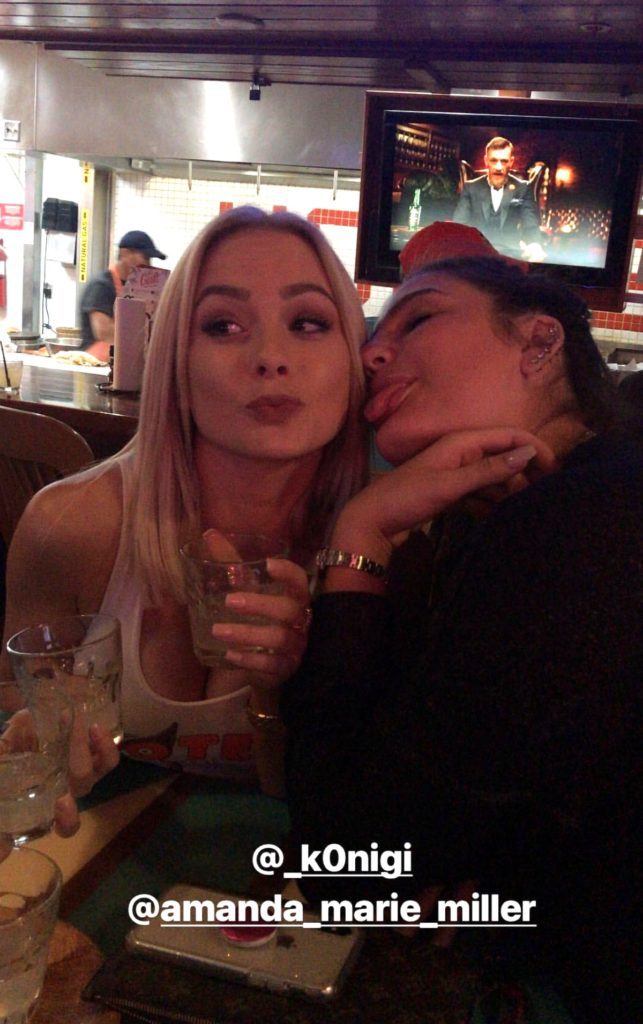 Do you want to see more of these casts colliding? Tweet us @feelingthevibe.
Tune into 'Siesta Key' airing Tuesdays at 9pm EST on MTV.
Diana is the co-editor-in-chief of Feeling the Vibe. She loves pop culture and is always up to date on the latest news. If you have any tips or comments, email diana@feelingthevibe.com.