Who wants to play a fun round of This or That on the beach? Us too!
Memorial Day Weekend is a big one for the Hallmark Channel because Love in the Sun is premiering, co-created by none other than Shawn Christian!
They caught up with the stars of the film, Emeraude Toubia (Shadowhunters) and actor Tom Maden for a Countdown to Summer Pop Quiz!
Let's dive in!
Road Trip or Fly?
Tom Answers: Road Trip..depending on who you're road tripping with!
Sun Tan or Spray Tan?
Emeraude Answers: What do you think?
Tom: No Tan
Emeraude laughs…spray tan she corrects him
Bike Ride or Picnic?
Tom Answers: Ooh, bike ride and then a picnic on the bike ride
Emeraude is confused, "wait a picnic on the bike ride?"
Check out the Full Pop Quiz with Emeraude and Tom below:
These two will be starring in 'Love in the Sun.' Emeraude Toubia will portray Alana, a young app developer living in Chicago trying to get funding for one of her latest projects. It's a dating app that will create matches based on practicality.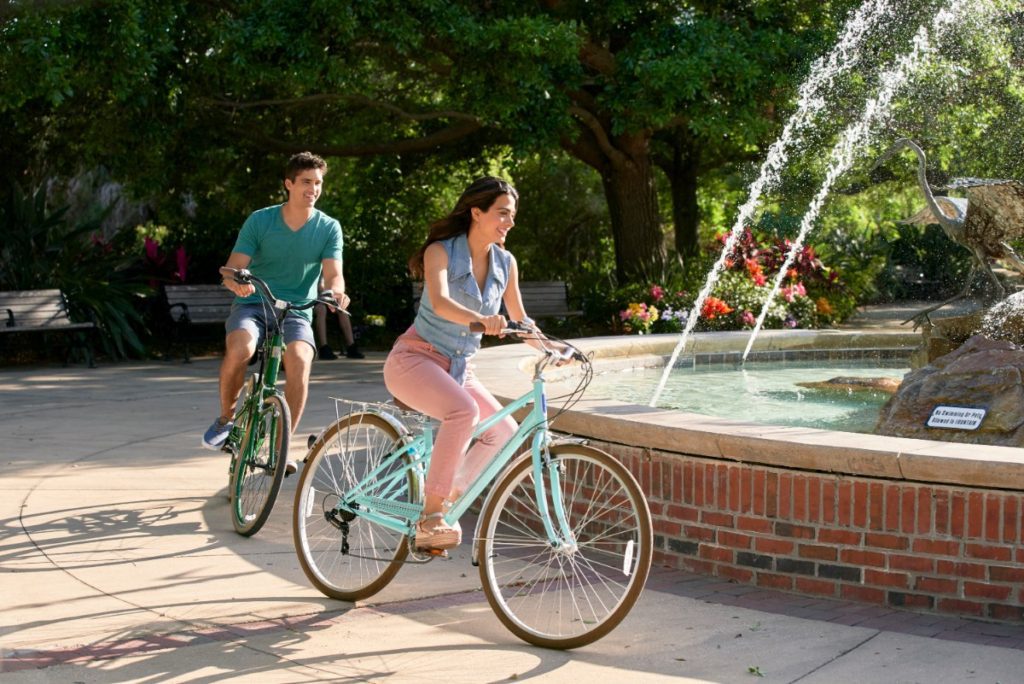 When her "perfect on paper" boyfriend whom she met through her own app proposes, she accepts. He seems like the perfect guy to Alana but she can't help but feel that something is missing.
She returns back to her hometown along the Florida Gulf Coast to share the engagement news with her estranged father played by Shawn Christian. Back in Florida, she runs into her ex-boyfriend Kai, (Tom Maden) who is now a water sports equipment manufacturer.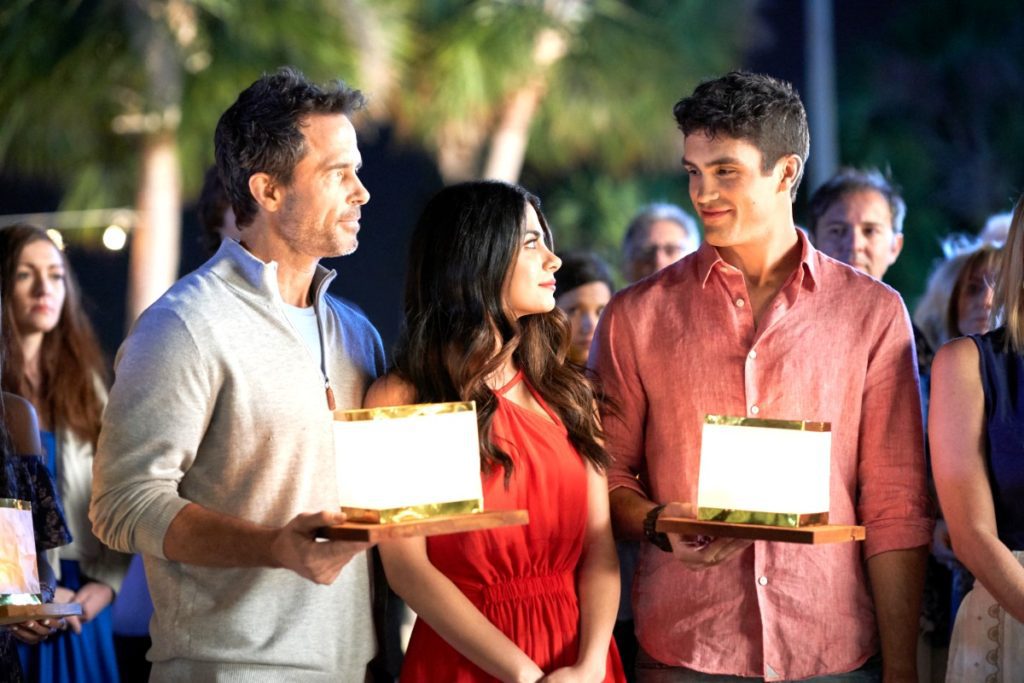 When the two work side by side in order to help her father's inn from closing, do romantic feelings spark back up or is this time to leave it in the past and move on with her perfect on paper boyfriend?
Emeraude and Tom recently sat down with KTLA to talk about their upcoming Hallmark movie. "Emeraude, meaning a stone the color of beauty and love," the host starts out by saying.
"What does Tom mean?" asks Maden. "Thomas means twin..but I'm an only child," he continues laughing.
They both aspire to retire to Florida in the movie. "St. Petersburg with sugar sand beaches," explains Toubia. "Wrapping every day on the beach in the sunset was really amazing" she trails off.
Watch the full interview below:
Shawn Christian sat down with Home & Family hosts Debbie Matenopoulos and Cameron Mathison this past week to share that the movie is based on an experience he had of his own in Hawaii. We can't help but see that Tom Maden could definitely be the soap star's son. Do you agree?
Emeraude Toubia and Tom Maden in 'Love in the Sun'. Photo: The Hallmark Channel

Photographer: Rod Millington
Are Tom Maden & Emeraude Toubia Dating in Real Life?
They might be a couple on the Hallmark Channel's "Love in the Sun" movie but that's where it ends. These two are connected to others IRL. In the interview with KTLA, the host asked Tom if he's juggling multiple women to which he responded he "cannot juggle, only one girl." Now that's a good guy!
Most recently, Tom is dating Cass Thomson who has made a handful of appearances on Instagram. Emeraude has been married to singer Prince Royce since 2018. They started dating in 2011 and 7 years later, married in Mexico.
'Love in the Sun' premieres on the Hallmark Channel Monday, May 27th at 8pm EST.
MORE ON SHAWN CHRISTIAN
Shawn Christian Wrote 'Love in the Sun' Based On His Own Experiences in Hawaii
Shawn Christian, Emeraude Toubia & Tom Maden are Filming 'Love in the Sun' for Hallmark Channel
30 Fun Facts About Shawn Christian from "Famous in Love" Courtney Rose is an Entertainment Writer at Feeling the Vibe Magazine based in New York. Pop culture and rom-com obsessed. Studied Journalism and is up to date on all the latest entertainment news. For tips or comments, email me at Courtney@feelingthevibe.com