An all-new episode of ABC's The Hustler airs this week, and it's sure to be one to remember. Titled "You're Overcompensating," host Craig Ferguson sits down with five new contestants as they decipher various clues. The goal is to not only figure out who among them is "the hustler," but also see if they can win the game. Get details on the new episode below, including a few promotional photos.
The Hustler: "You're Overcompensating" Details
According to ABC, in this week's episode: "Larry David, magic and Katy Perry are clues to discovering The Hustler." Given the Hollywood aspect of the new episode, let's hope that at least one of the five players has a bit of pop culture knowledge on hand. That would come in handy if they want to advance in the game.
The trick with The Hustler is that you want to excel, but not get too cocky. If one of the team members overcompensates as the title suggests, then they'd more than likely to have make up for it somehow. It could definitely be an obstacle to overcome this week.
The five new contestants are: Arthur Reveles, Jason Coulie, Ryan Zamo, Ivena Armand, and Fei Wyatt. You can see Ryan in the center, with Jason (L) and Ivena (R) in a promotional photo posted to the show's Instagram page. The caption reads: "Be vocal or stay quiet? 🤔 #TheHustler." Perhaps someone will have something major to say that breaks the game wide open.
The Hustler's official IG account also posted a sneak peek of this week's all-new episode. Below, you'll hear host Craig Ferguson read off a clue involving the hustler, which states that they were the youngest person to be accepted to Los Angeles' famed Magic Castle. Will that clue be enough for someone to guess correctly?
Lastly, we've got a few promotional photos from "You're Overcompensating" to share. You'll see Craig alongside Arthur, Jason, Ryan, Ivena, and Fei as they try to work their magic and come out ahead.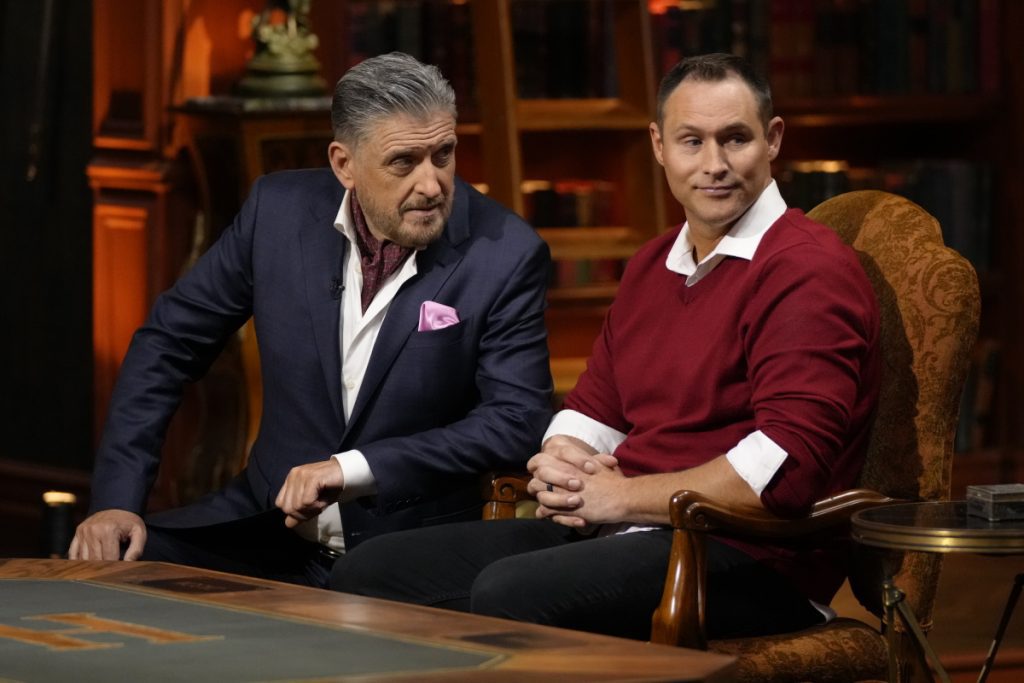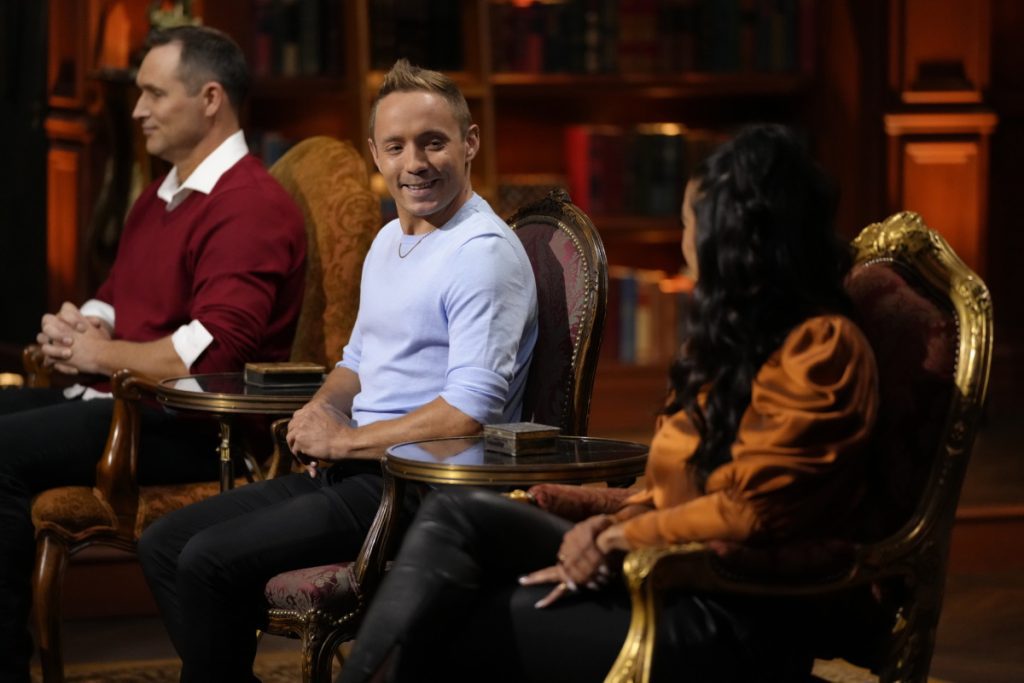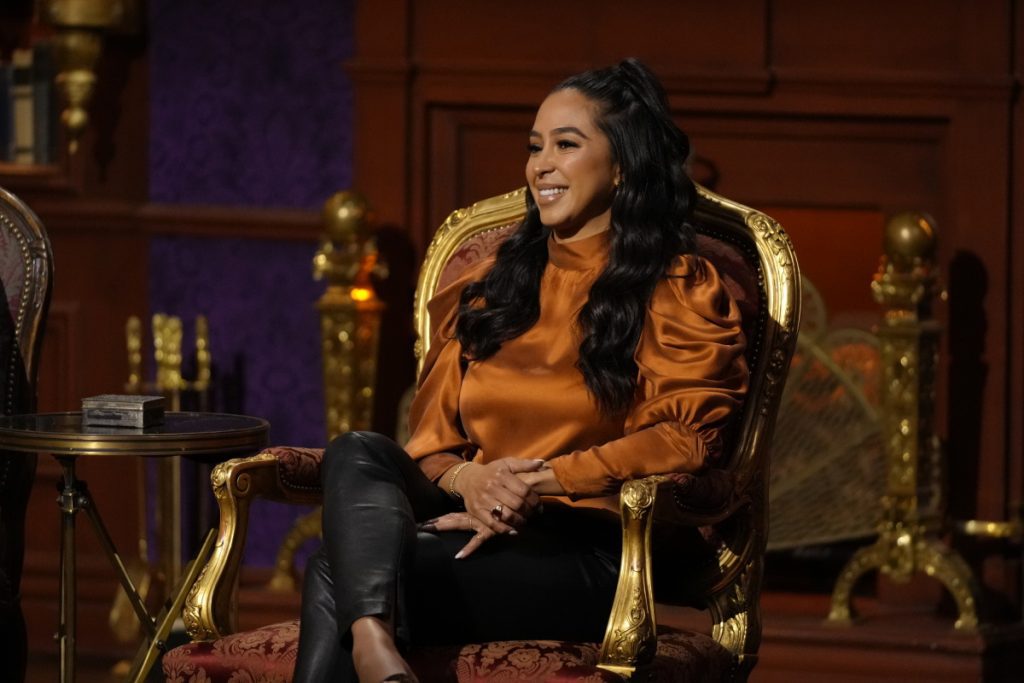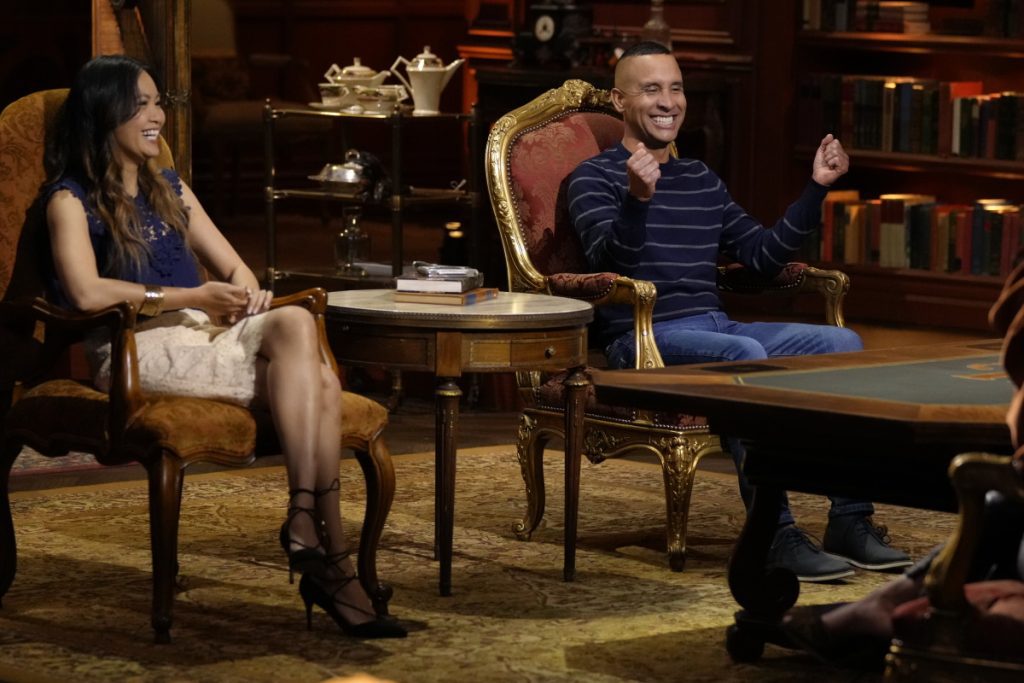 Find out what happens when an all-new episode of The Hustler airs on August 19 at 10 PM, only on ABC.
---
MORE THE HUSTLER NEWS
New Episode of The Hustler "Teamwork, Huzzah!": Photos & Details Inside
Get Details on All-New Episode of The Hustler "That's A Lot of Whips" Inside – See Photos!
The Hustler: Pick the Weird Stuff – Get Details, See Photos Inside
Kari Highman is a Beauty and Fashion Blogger at Feeling the Vibe Magazine. Otterbein Alum (2017) – English & Psychology. Always learning & creating. Avid fan of mid 2000's TV & pop music. Comments or tips, email kari@feelingthevibe.com