ABC's The Hustler is all new this week in the episode, "That's a lot of Whips," and five new contestants join the game. Alongside host Craig Ferguson, these fresh new faces will try and figure out which one of them is "the hustler." The twist? One of them already knows all the answers, making them the one to beat. We've got details on the episode, plus take a look at some promotional photos below.
The Hustler: "That's a Lot of Whips" Episode Details
According to ABC, "Einstein and chiromancy are clues to discovering The Hustler." They're referring to scientist Albert Einstein for the first clue; for the second, apparently chiromancy is a type of palm reading. It seems like there will some fact-based science, and some more spiritual readings in this episode.
Interestingly enough, hands also tell a lot about a person's behavior. For example, when someone's lying, they may fidget with their hands. Maybe this can help the contestants study each other for even more details as to who the hustler is.
There are five new contestants joining the game in this episode. They are: April Choi, Ryan Smith, Stephen Cerf, Caitlyn Ducat, and Natalie Ruisi. Caitlyn was even used in a promotional for the show's Instagram, which you can see below.
While there's not a lot as far as the episode previews go, Craig Ferguson did give fans a quick set tour on The Hustler's Twitter page. They wrote: "The tour we didn't know we needed, compliments of @craigyferg. And don't forget, #TheHustler is all-new on Thursday!"
We've got a few photos for you in our gallery, featuring the five contestants in the new episode. Seems like these clues are getting trickier as time goes on, because some of them look quite stumped for answers. See April, Ryan, Stephen, Caitlyn, and Natalie in action below.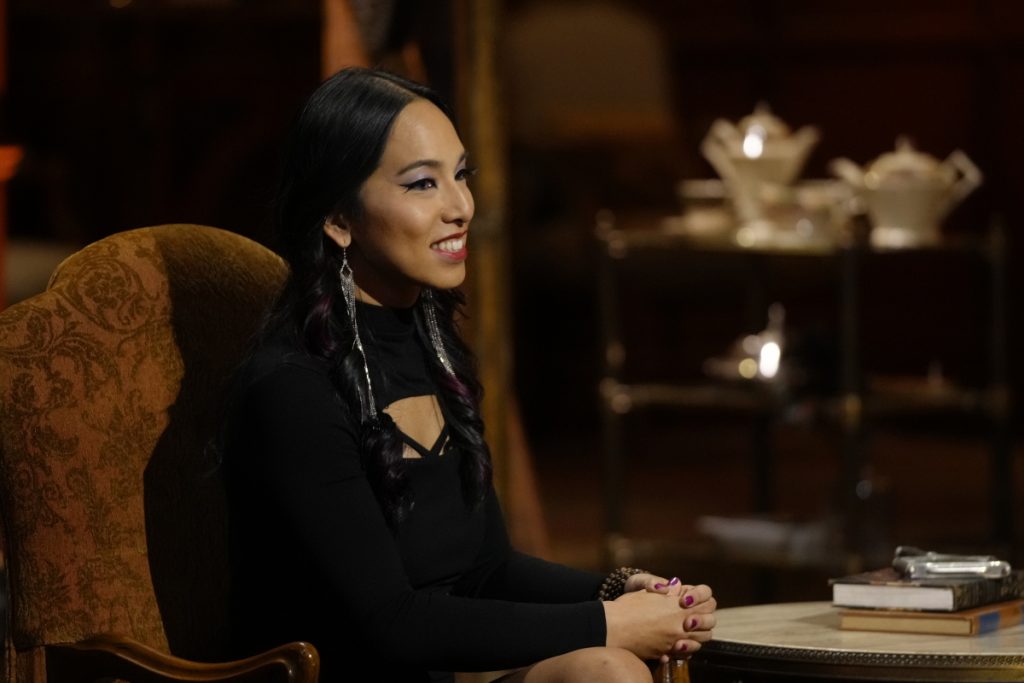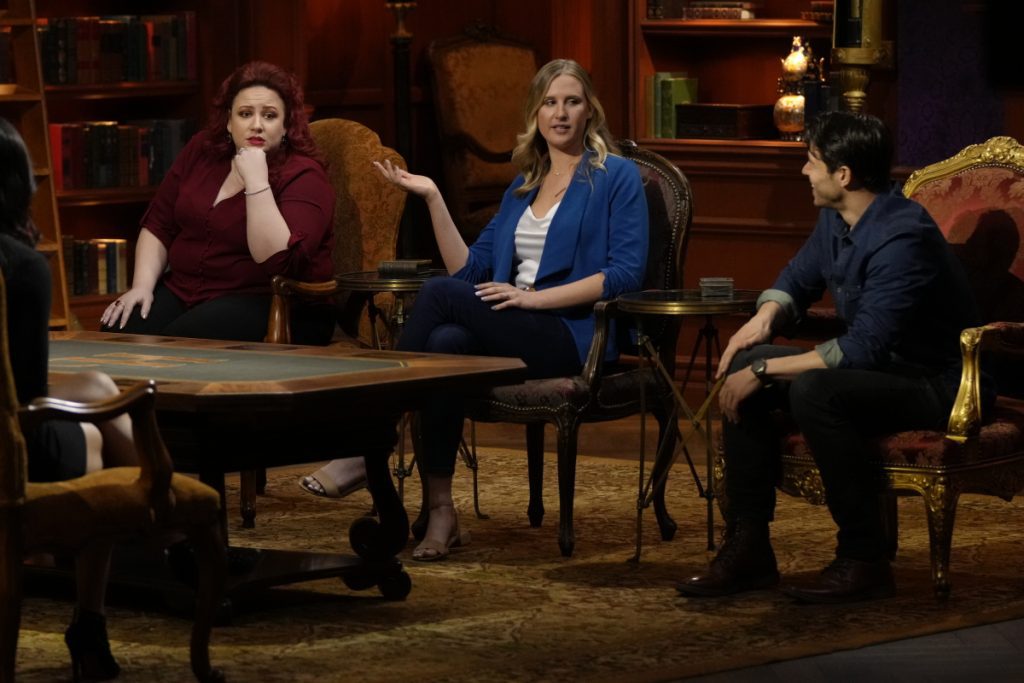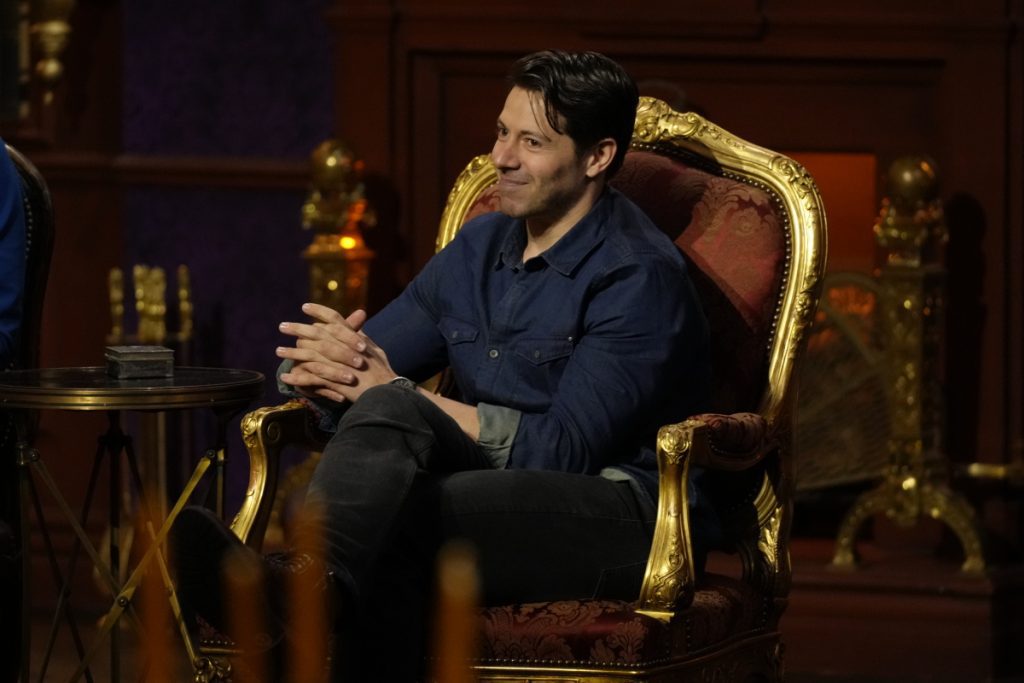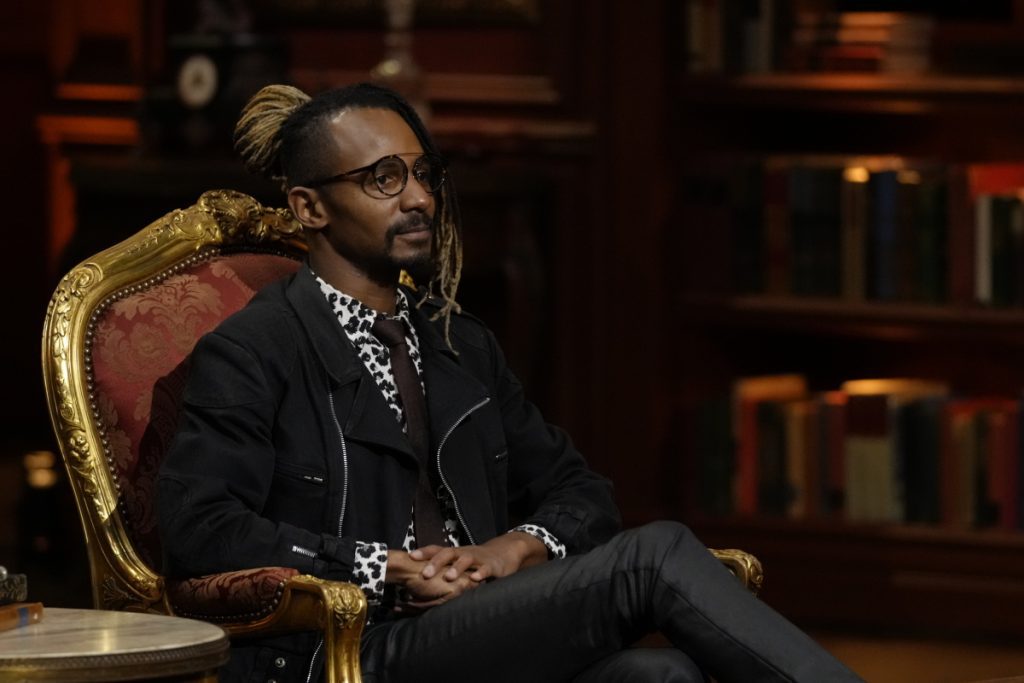 You'll have to wait and see how or if whips even make an appearance in the episode. But, tune in on Thursday, July 15 at 10 PM ET on ABC to find out.
---
MORE THE HUSTLER NEWS
The Hustler: Pick the Weird Stuff – Get Details, See Photos Inside
The Hustler Season 2 Premiere: The Most Diabolical Game- See Photos, Get Details Inside
A Little Bit of Finger Pointing on The Hustler Finale on ABC
If you purchase an independently reviewed product or service through a link on our website, Feeling the Vibe may receive an affiliate commission.
Kari Highman is a Beauty and Fashion Blogger at Feeling the Vibe Magazine. Otterbein Alum (2017) – English & Psychology. Always learning & creating. Avid fan of mid 2000's TV & pop music. Comments or tips, email [email protected]