The Con on ABC is airing an all-new episode this week. On August 25, viewers will hear the story of Lori Ann Talens, aka: "The Coupon Con" mom. She pulled off the biggest coupon scam in US history. So, who is Lori, and how did she pull off this scheme? Find out more about her and the details of this new episode below.
---
Details on "The Coupon Con" Episode of ABC's The Con
"The Coupon Con" didn't start out as an elaborate plan. It simply began because Lori Ann Talens was on bedrest and wanted a way to save money. Although pretty soon, she found couponing to be addictive thanks to the rush of getting good deals. This is when Lori decided to use her graphic design skills and create new coupons to score free meals, household supplies and money, according to ABC.
She didn't stop there. Her next "business move" was to start a counterfeit ring, complete with vetting new members to continue the couponing. This is what alerted authorities to Lori's activities, including the The Coupon Information Corporation which monitored the group. After an FBI stakeout led to a raid on her house, coupons were discovered in every corner of the home.
---
Who is Lori Ann Talens?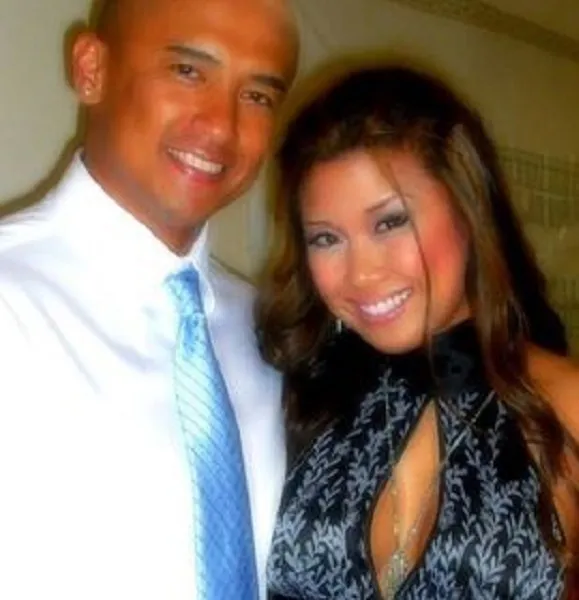 1) Lori Ann's full name is Lori Ann Villanueva Talens. She is 42 years old and lived in Virginia Beach.
2) While the episode is focused on Lori, her husband Pacifico, age 45, was also a part of the scam. The couple ran the coupon con from 2017-2020 before being caught.
3) Prior to her couponing, Lori worked as an entrepreneur. She was the owner of Strategic Marketing & Printing in Virginia Beach, Virginia.
4) She has 3 children. One from a previous marriage, and two with Pacifico.
5) The estimated loss for retailers was $31.8 million, making this the biggest coupon scam in U.S. history. Lori's scam affected 100 businesses/manufacturers, and she received a 12 year sentence.
Was Lori Ann Sent to Jail?
Yes, Lori Ann Talens got sentenced to 12 years in jail for her role in the coupon con. It is touted as the biggest coupon scheme in history, according to The Virginian Pilot.
The all-new episode of The Con airs Thursday August 25 at 10 PM ET/PT on ABC. You can also stream the episode the next day on demand or on Hulu.
---
RELATED ENTERTAINMENT NEWS
'The Con' on ABC Airs The Wine Con Featuring Rudy Kurniawan
What to Expect on ABC's 'Claim to Fame' – Contestants, Trailer, Premiere Date
Netflix's 'Dated and Related': What to Expect + Meet the Contestants
Kari Highman is a Beauty and Fashion Blogger at Feeling the Vibe Magazine. Otterbein Alum (2017) – English & Psychology. Always learning & creating. Avid fan of mid 2000's TV & pop music. Comments or tips, email kari@feelingthevibe.com