Shark Tank fans were treated to another exciting episode on March 31st with a new round of entrepreneurs hoping to win over the panel of investors. One of the standout companies was Bleni Blends, a duo made up of two brothers from Pennsylvania who have developed a machine that creates healthy smoothies with just the push of a button. The process is quick and convenient, eliminating the need for chopping and blending ingredients. The brothers entered the Shark Tank hoping to secure a deal that would help them grow their business.
Who Was Interested in Bleni Blends?
Daniel Lubetzky, the founder of KIND bars, was immediately intrigued by the Bleni Blends product. He recognized the potential for the machine to revolutionize the smoothie industry and was interested in partnering with the brothers. However, he made it clear that he would need a significant portion of the company to justify his investment. He offered 250k for 35% ownership, which would give him a controlling stake in the business.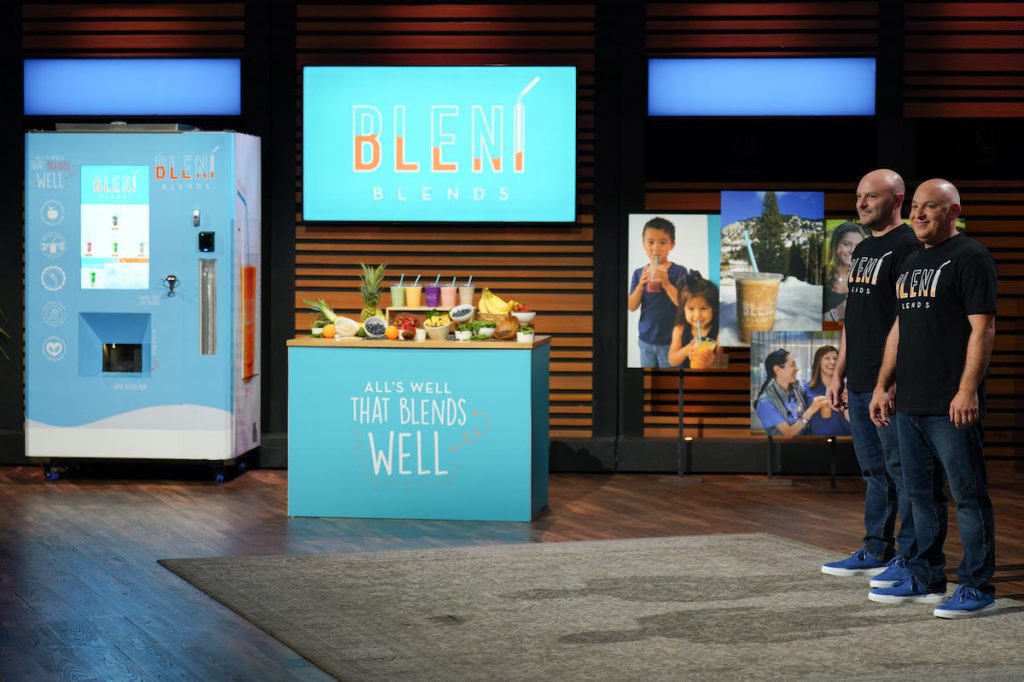 Lori Greiner, another prominent investor on the panel, was also impressed with Bleni Blends. She noted the delicious taste of the smoothies the brothers had created and saw the potential for the product to appeal to health-conscious consumers. She was willing to work with the brothers and help them grow their business, but she didn't make an offer right away.
The Bleni Blends brothers came into the Shark Tank asking for just 6% ownership in their company. However, they quickly realized that they would need to be more flexible if they wanted to secure a deal. They countered with a 15% offer, hoping to find a middle ground with Lubetzky. But the KIND founder refused, saying that he would need a larger percentage to justify his investment of time and resources.
Did Bleni Blends Strike a Deal?
Ultimately, the Bleni Blends brothers agreed to make a deal with Lubetzky, accepting his offer of 35% ownership in exchange for a $500k line of credit. While this meant giving up a significant portion of their company, they recognized the value that Lubetzky could bring in terms of experience, resources, and connections. With his help, they hope to take Bleni Blends to the next level and become a major player in the smoothie industry.
Fans of Shark Tank were excited to see Bleni Blends make a deal on the latest episode. The product is innovative and has the potential to disrupt the traditional smoothie-making process. With the support of Lubetzky and the Shark Tank panel, the brothers behind Bleni Blends are well-positioned to achieve their entrepreneurial dreams and build a successful business.
Related
Ice Cream Canteen Goes for a Cool Deal with Lori & Mark on Shark Tank Courtney Rose is an Entertainment Writer at Feeling the Vibe Magazine based in New York. Pop culture and rom-com obsessed. Studied Journalism and is up to date on all the latest entertainment news. For tips or comments, email me at Courtney@feelingthevibe.com