Garrett Miller is the happiest he's been in a long time with girlfriend, Makenna Quesenberry. The couple have celebrated a lot of milestones together, from birthdays to Valentine's Day. Fans will get to see some of their romance play out on the new season of Siesta Key premiering next week. We've got their full relationship timeline below, starting from where it all began. So, keep reading below to get more details on Garrett and Makenna.
Garrett Miller & Makenna Quesenberry: Their Relationship Timeline
If you've followed Garrett on Instagram for a while, then you have probably seen Makenna make an appearance or two. The duo aren't shy about sharing their love with followers, and they have the cute couple-y photos to prove it. The two got together around Labor Day weekend in September of last year. But, their first public photos of each other didn't come until after Halloween, both posting on November 1, 2020.
While their relationship is full of lovey-dovey moments, there are haters online that don't like their romance. Garrett took to his Instagram account to call out the internet trolls for commenting on Makenna's appearance, or comparing her to his former girlfriends like Cara Geswelli. He stuck up for her, calling her "the most beautiful girl in the entire world" and said that people shouldn't comment on women's bodies in a negative way. You can see his full post below:
Neither have let the shamers get in the way of celebrating their relationship though. Garrett was there for Makenna's New Year's 21st birthday party; the couple celebrated Valentine's Day with roses and collages of their special moments. Garrett called Makenna his soulmate and wrote that "our love is ours"; she captioned hers: "I love you endless too. Happy Valentine's Day my one<3"
---
Ex-Girlfriend Kelsey Owens Approves
They've even got Garrett's ex-girlfriend and Siesta Key co-star Kelsey Owens' stamp of approval (not like they needed it, but it's cool to see exes supporting each other). Kelsey's liked both Garrett and Makenna's posts over the last 8 months they've been together.
Speaking of support, Makenna and Garrett are super supportive of each other, and their relationship. They've grown both as individuals, and as a couple. So much so that they've even become business partners! They're launching a clothing brand called mhuse (muse) soon, and fans can sign up here to get more details on its release.
They celebrated their 6 month anniversary on March 4, each writing a heartfelt post on Instagram for the occasion. Garrett reminisced about the first time they met in Tampa and Makenna "ran up & hugged [him] as if [they've] known each other [their] whole life." Makenna wrote about how Garrett's shown her nothing but "absolute and unconditional love" since the first day they met.
When Siesta Key season 4 airs, fans will see Makenna and Garrett together onscreen too. She went on the cast trip to Palm Island Grenadines for the month of January. While she's not featured on the poster for the new season, she will definitely be a part of it, since she's a big part of Garrett's life now.
It's obvious their love is lasting, and they show no signs of slowing down on making memories. It's nice to know they've each found "their person" in the other. Makenna's IG post with the simple caption of: "<3" says it best:
Catch Garrett and Makenna on Siesta Key when it premieres on May 12 at 8 PM ET, only on MTV.
---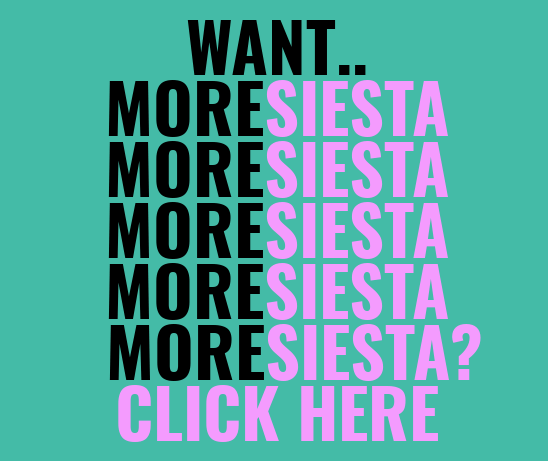 MORE SIESTA KEY NEWS
Get Her Look: Juliette Porter's Favorite Hair, Skin, & Makeup Products
Siesta Key Season 4 Gets May 2021 Premiere Date & Things "Will Never Be the Same"
Kelsey & Max; Madisson & Ish of Siesta Key Go on Vacation Together
If you purchase an independently reviewed product or service through a link on our website, Feeling the Vibe may receive an affiliate commission.
Kari Highman is a Beauty and Fashion Blogger at Feeling the Vibe Magazine. Otterbein Alum (2017) – English & Psychology. Always learning & creating. Avid fan of mid 2000's TV & pop music. Comments or tips, email [email protected]