Elizabeth Berkley, known for her iconic role in the hit '90s TV show Saved by the Bell, has continued to grow her brand with her own merchant line. As the wife of Greg Lauren, Ralph Lauren's nephew, Berkley is no stranger to fashion, and her brand reflects her values of self-expression and authenticity. Her mission, as she describes it, is to inspire "every Nomi out there who had someone tell them to play small, to follow the rules, to be anyone but their true self."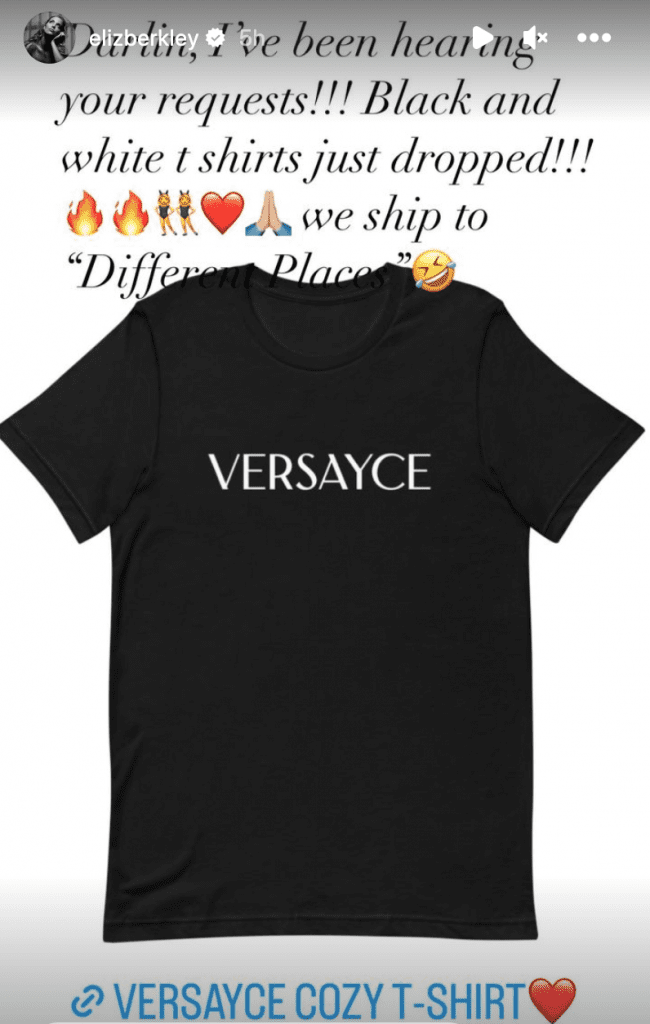 Recently, Berkley announced a new product to her store due to popular demand: black and white t-shirts with "Versayce" across the front. She even had the shirt on display at her booth at the 90s con event from March 17-19, 2023. At the event, she participated in a panel with her former co-stars Mark Paul Gosselaar and Mario Lopez, discussing the lasting impact of their show on popular culture.
In addition to the Versayce t-shirts, Berkley offers a range of other products in her merchant line, including a beanie that says "Different Places," a Versayce Trucker cap, a Versayce stainless steel water bottle, a Versayce hoodie, an "I'm so excited" hoodie, and an "I'm so excited" trucker cap, among others. Each product in her line reflects her mission of self-expression and encourages fans to embrace their true selves.
Berkley was thrilled with her experience at the 90s con event, where she had the opportunity to meet fans and catch up with her former co-stars. She even shared a photo on Instagram of herself with Mark Paul Gosselaar, thanking the event organizers and reflecting on the special place that Saved by the Bell holds in her heart. Fellow attendee Rebecca Gayheart commented on the post, expressing her love for Berkley, while Candace Cameron Bure liked the photo.
Berkley's success in growing her brand is a testament to her enduring popularity and the impact that she and her former co-stars have had on popular culture. Her dedication to self-expression and authenticity has resonated with fans, and her merchant line reflects her values and her mission to inspire others to embrace their true selves.
As she continues to expand her brand and connect with fans, it's clear that Elizabeth Berkley is more than just an actress from a '90s TV show. She is a role model for those who want to live their lives on their own terms and embrace their true selves, regardless of what others may think or say. Her message is an important one, and it's one that will continue to inspire and empower fans for years to come.
Related
90s Con 2023 Fashion: Candace Cameron Bure, Andrea Barber & More Looks Inside
Nostalgia Trippin': Jodie Sweetin and Elizabeth Berkley Share Their Favorite 90s Memories
Saved by the Bell and Full House Stars Reunite at 90s Con: Sharing Favorite Memories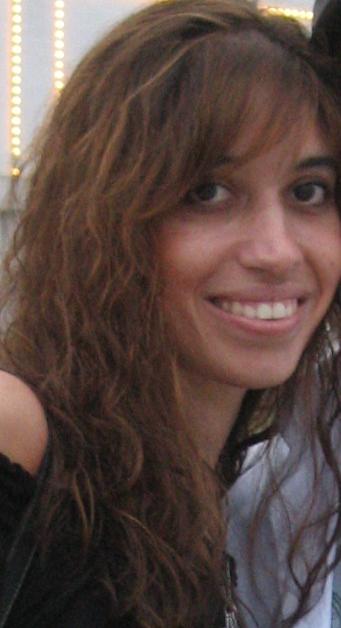 Kristen is co-editor-in-chief of Feeling the Vibe Magazine. Music lover, pianist, and marketing professional. Contact me for any tips or comments at Kristeneditor@feelingthevibe.com .