The Saved by the Bell cast recently sat down for an interview and talked about their experiences on the show, including their first cars, on-screen kisses, being in an actual high school while they worked, and the infamous caffeine pills.
---
Why Mark-Paul Gosselaar Thought Elizabeth Berkley Was Out of His League
Mark-Paul Gosselaar, who played Zack Morris on the show, spoke about the age difference between him and Elizabeth Berkley, who played Jessie Spano. "When you're 16 and someone's 18, that's light years. There's no way that an 18-year-old would even consider a 16-year-old," he said. "I think I was 14 and you were driving!" Berkley added that they all got their driver's licenses around the same time and got their first cars together. Gosselaar mentioned that Mario Lopez had a cool Ford GT, while Berkley had a 300ZX with a T-top and Tiffani Thiessen had a Dodge Stealth.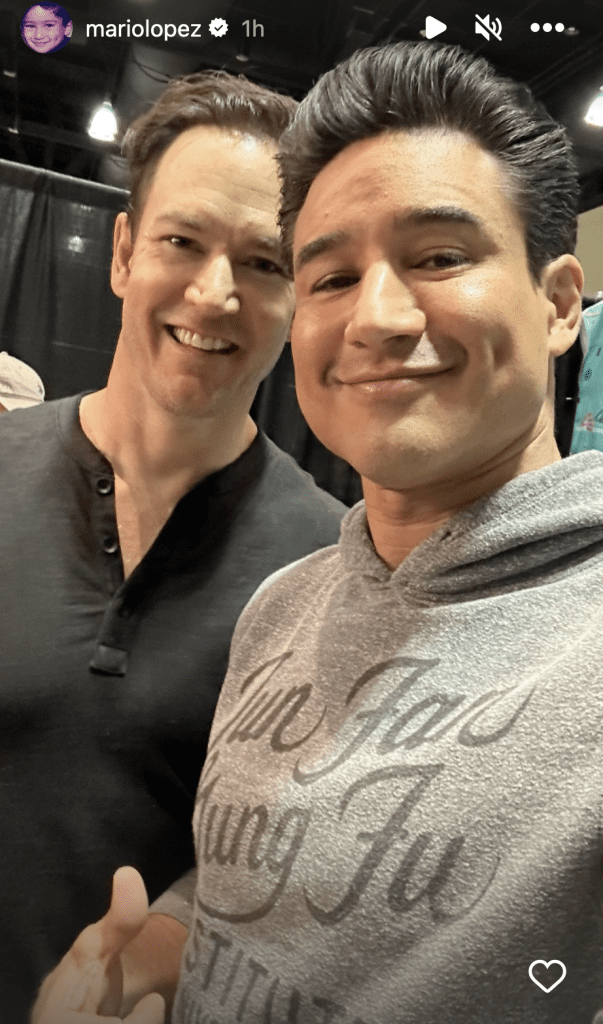 ---
Gosselaar Reminisces About First On-Screen Kiss
The interviewers asked the cast about their first on-screen kisses. Gosselaar clarified that his first on-screen kiss was actually on the show "Miss Bliss," which was the precursor to Saved by the Bell. "Every season I was hoping, please Miss Bliss! The first was an older woman, it was Stevie, she played the rock girl, oh I had such a crush on her," he said. Lopez, on the other hand, revealed that his first on-screen kiss was with Fergie on a show called "Kids Incorporated" when he was just 10 years old.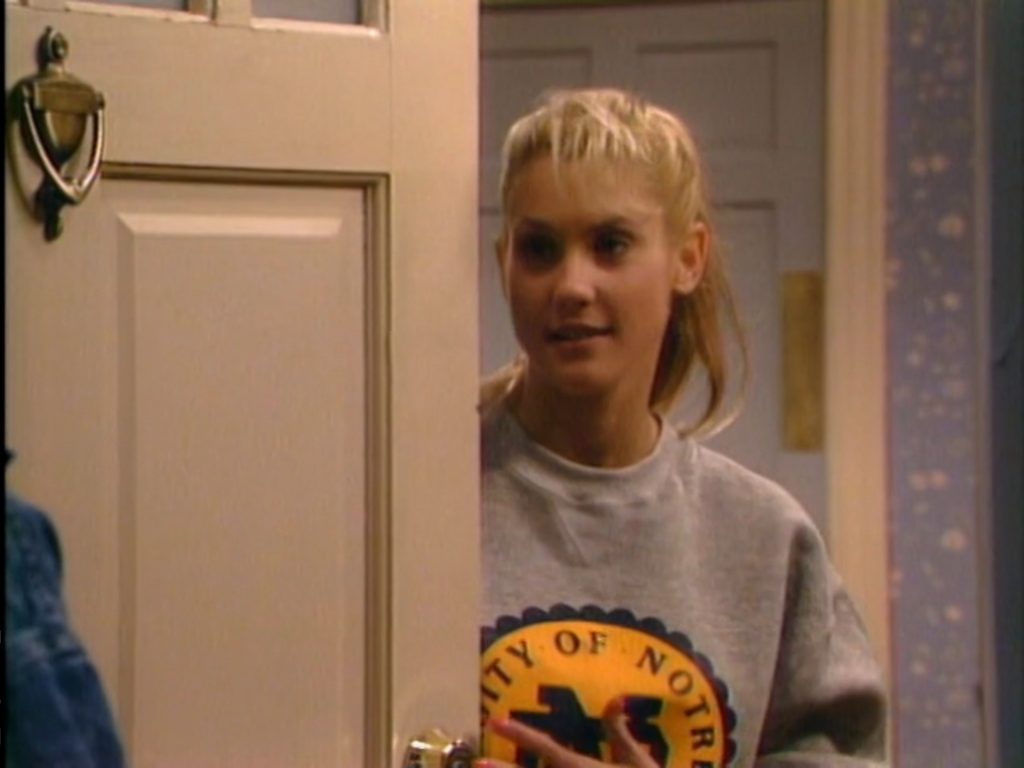 ---
No, the Cast Didn't Only Go to Bayside High on Saved by the Bell
The cast was also asked about when they realized how big the show had become. Lopez reminisced about how the show used to air on Saturday mornings and they were all the same ages as their characters. "We got to go to a regular high school," he said. Berkley added that she, Gosselaar, and Thiessen all went to a regular high school and were tutored on set. "We were lucky," she said. Lopez mentioned that he got to play sports and go to prom, and graduated with his class.
Gosselaar talked about how he regrets not taking anything from the set when the show ended. "When you watch the show, you think, 'Where did that poster go?' There were so many things we could have boosted," he said. Lopez, on the other hand, mentioned that his mom kept everything from the show. Gosselaar joked that they had crazy things on set, like Dustin masks, that nobody took. "Imagine how much money you could get for that now?" he laughed.
The interviewers couldn't resist bringing up the infamous caffeine pills episode and asked the cast if they thought the girl group Hot Sundae could have been successful if it weren't for Jessie's addiction. "I definitely think we could have gone far," Berkley said. "We should have had albums in real life. Jumping on the trampoline in a music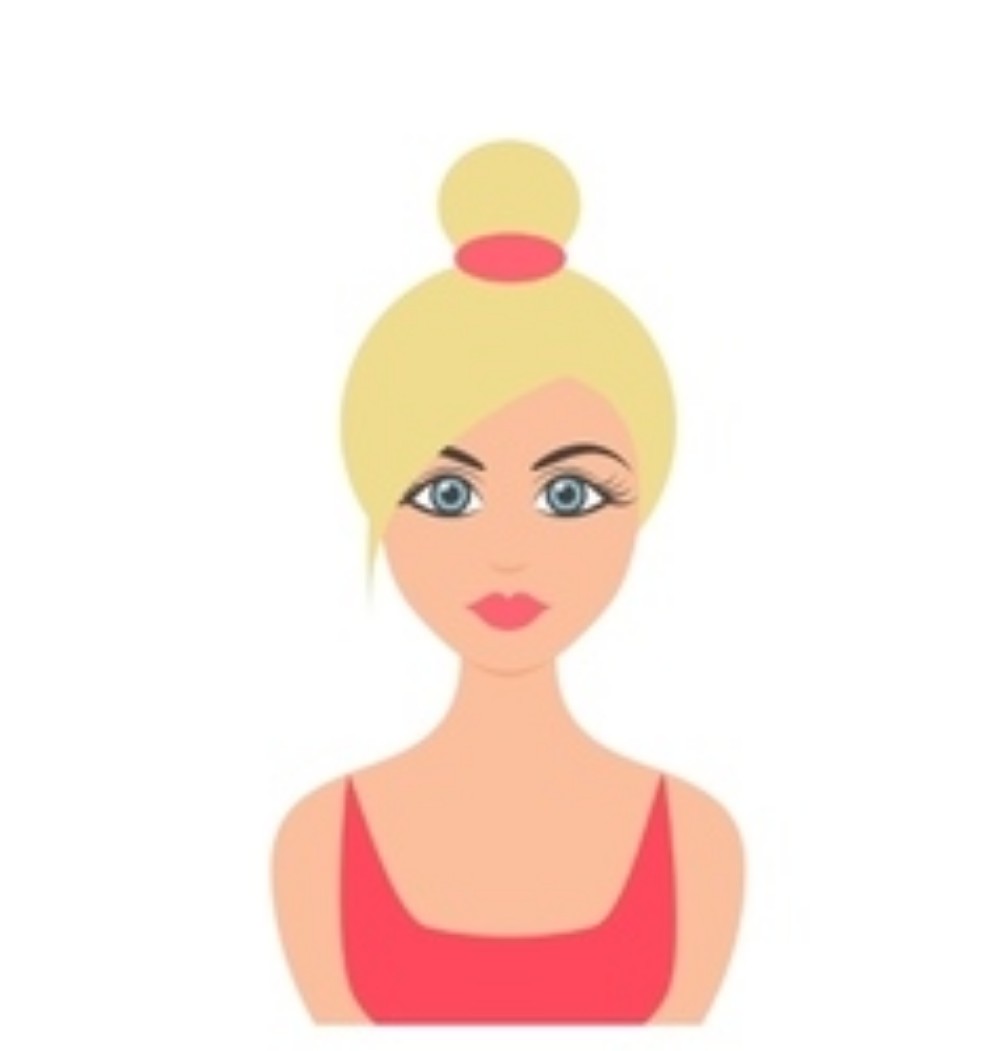 Lover of all things pop culture. 'Catfish' is my guilty pleasure. Hopeless Romantic. For tips or comments, email jaclyn@feelingthevibe.com