Perry Mattfeld may just have the best job on television.
The 25-year old actor who stars in CW's new comedy-drama, 'In The Dark' gets to work with a very talented golden retriever every day and she can't get enough. "I'm so in love with that dog as is everyone," she says.
Mattfeld plays Murphy Mason, a blind 20-something who is just drifting through life. The only people she can count on are her roommate Jess and a kind teenager, Tyson, who saved her from a mugging. And of course she has her loyal guide dog, Pretzel!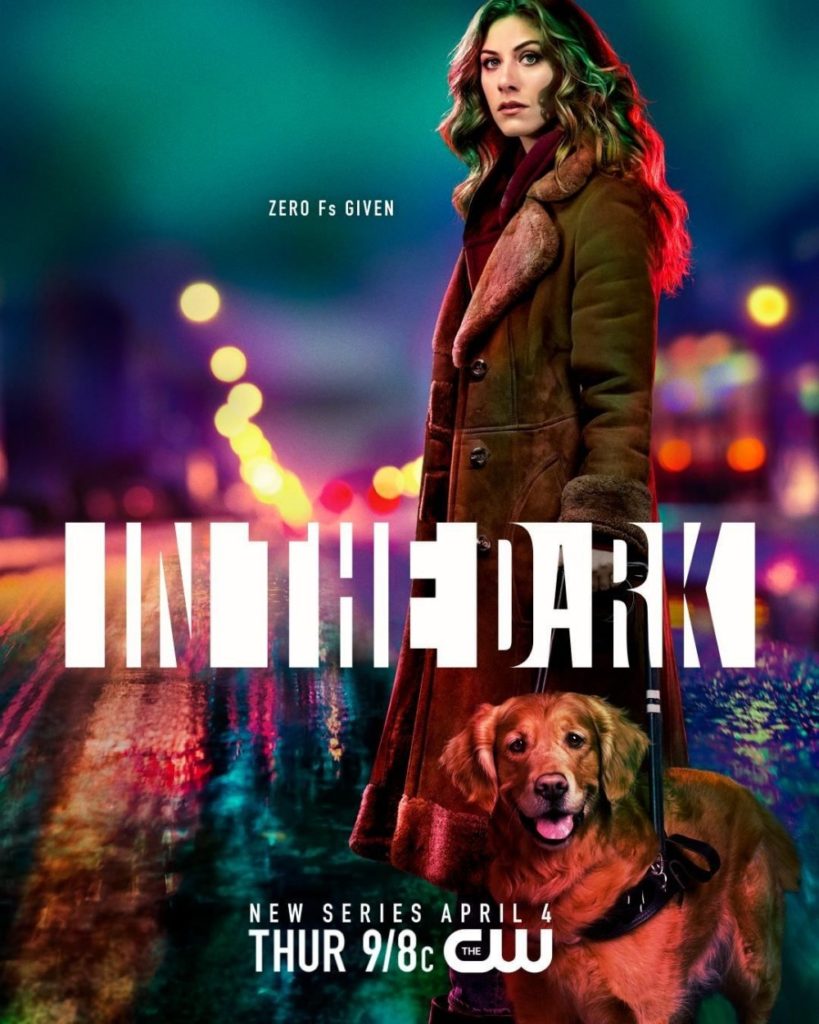 "There's times in the pilot you see where Murphy's a little rough with her dog, so when we would cut I would pull her aside and tell her, 'You're so talented and we love having you here," said Mattfeld.
Pretzel aka Levi is surely the star of the show. He even has his own official Instagram, alerting his fans when his show will be airing on the CW. Make sure to follow pretzel at CWPretzel.
Perry gets to hang out with her best furry friend in between takes on set. Look how close these two are.
Just in case you're like us here at Feeling the Vibe and cannot get enough of cute dogs, we have the perfect spot for you to spend some time online. CW's 'In The Dark' recommends checking out Guide Dogs of America's Instagram so you can get your fill of cuteness all day long.
Catch Perry and Levi in 'In the Dark' on the CW Thursdays at 9pm EST.
Related
5 Unknown Facts About Perry Mattfeld Star of 'In The Dark'
Diana is the co-editor-in-chief of Feeling the Vibe. She loves pop culture and is always up to date on the latest news. If you have any tips or comments, email diana@feelingthevibe.com.