Fuller House: known for its iconic characters, famous theme song, and now, the legendary pup known as Cosmo.
We recently did a Q&A with Cosmo's trainer, Denise Sanders who told us all about the lovable golden retriever, from his favorite toy to how he is on set! Keep reading below for the full scoop!
---
Cosmo is the lovable golden retriever from 'Fuller House.' How did you get the dog acclimated to his new cast members?
Cosmo began working on the show when he was a puppy. Being the friendly dog that he is, he fell in love with everyone immediately! Plus we spend time rehearsing which gives him the opportunity to learn what action he is supposed to perform with the cast in any particular scene.
Has Cosmo appeared in other shows/movies?
He has appeared in a TV episode of 'Suits' and 'The Middle.' He has also been in commercials for Beggin' Strips, Dietz & Watson, Chewy.com, and Skechers. [He's also done] webisodes for Evite and Amazon. And photo shoots for Nautica and Jeep.
(A little side note: Cosmo will be seen in an episode of Grey's Anatomy on Thursday, March 28, 2019 – See post below!)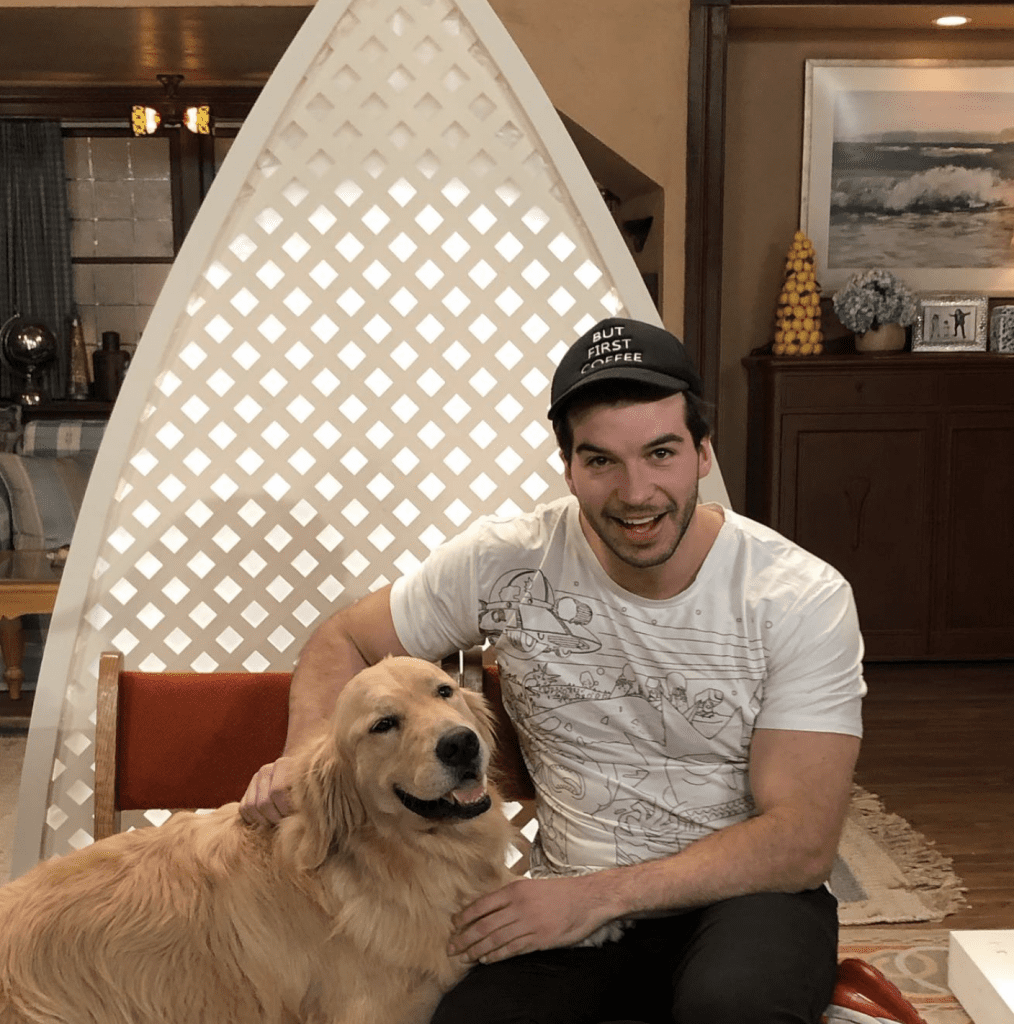 We hear golden retrievers are pretty easily trained. What are some tricks you use to get him to focus while the cameras are rolling?
In general, golden retrievers are pretty easily trained, but Cosmo was a natural from day one. He was never distracted by the cameras or live audience. He's very smart and enjoys working. But there definitely have been tricky moments in some scenes that he has the potential to get distracted. In those instances, I just make sure that he has had plenty of rehearsal time and it always helps to treat him with some tasty chicken!
How old is Cosmo?
He will turn 4 in May.
Does he see the cast of 'Fuller House' when the show isn't filming?
We don't necessarily live close to the cast but he is always very excited when we are in production and gets to see them on a daily basis.
What are some of his favorite toys to play with?
He likes rope toys to play tug-of-war and enjoys chasing bubbles. But his all time favorite is an orange ball to fetch. On Cosmo's birthday, Elias Harger (who plays Max) is very sweet and always buys him a birthday toy. On his 3rd birthday, Elias bought him an orange ball and to this day he will always choose an orange ball over any other color!
Cosmo Photo Gallery
Just because Cosmo is so adorable, we knew we had to include a photo gallery – bringing some sunshine into your day!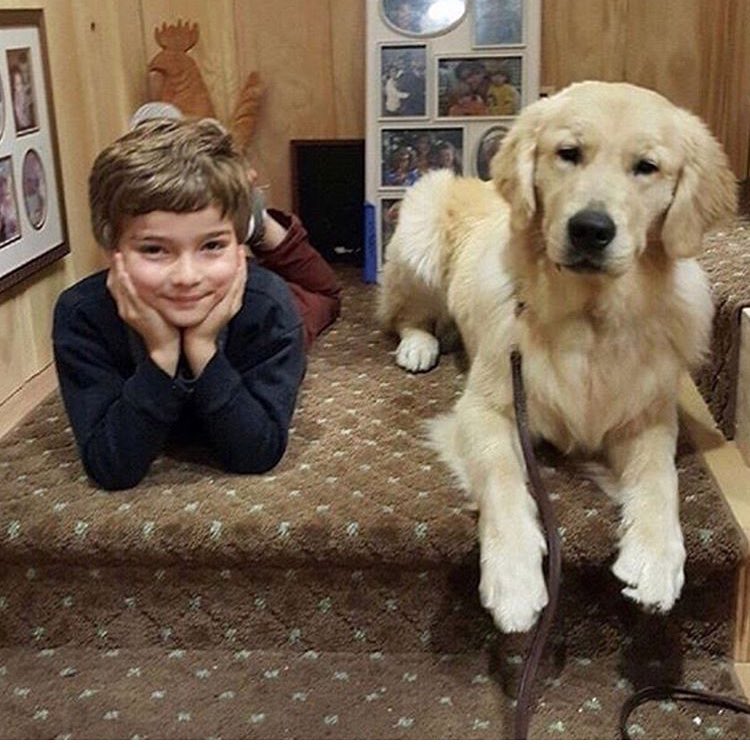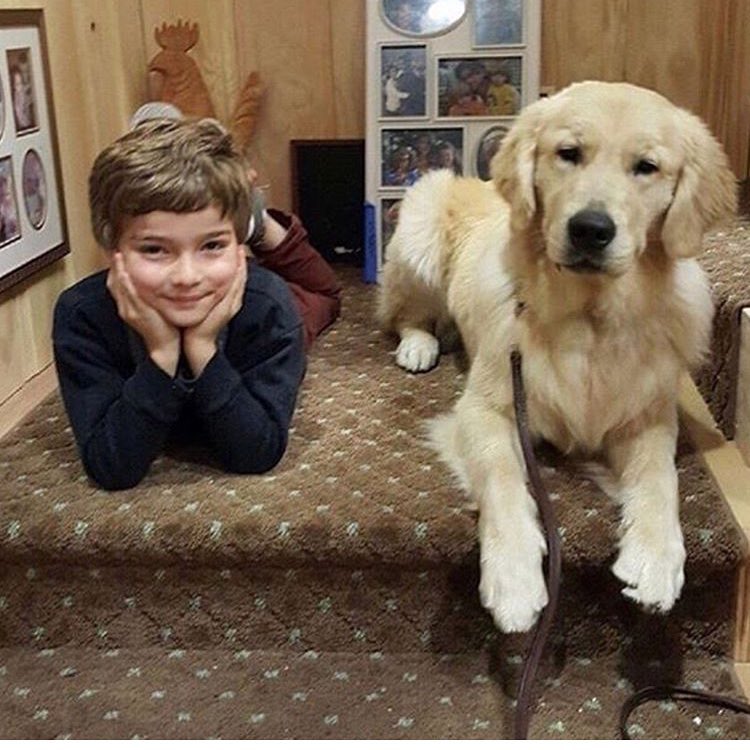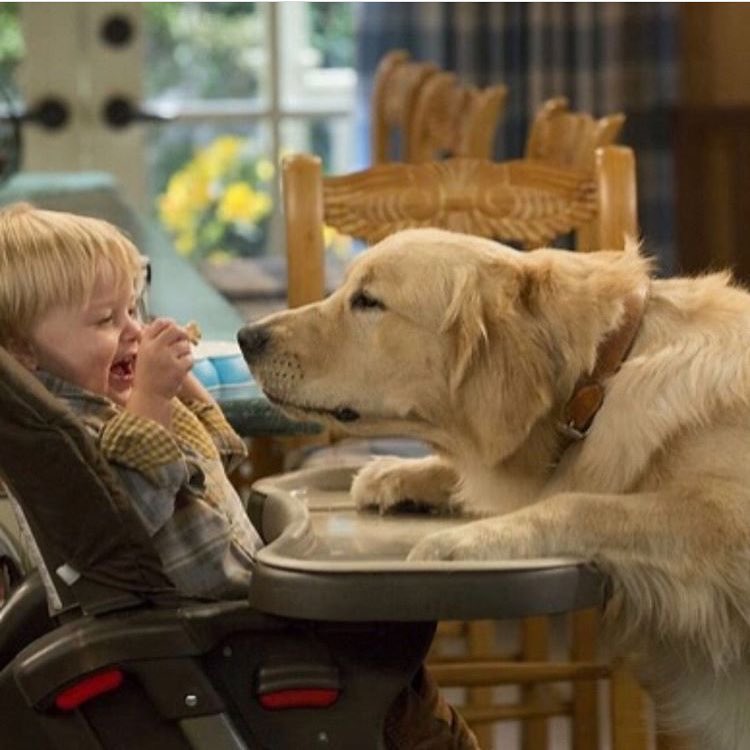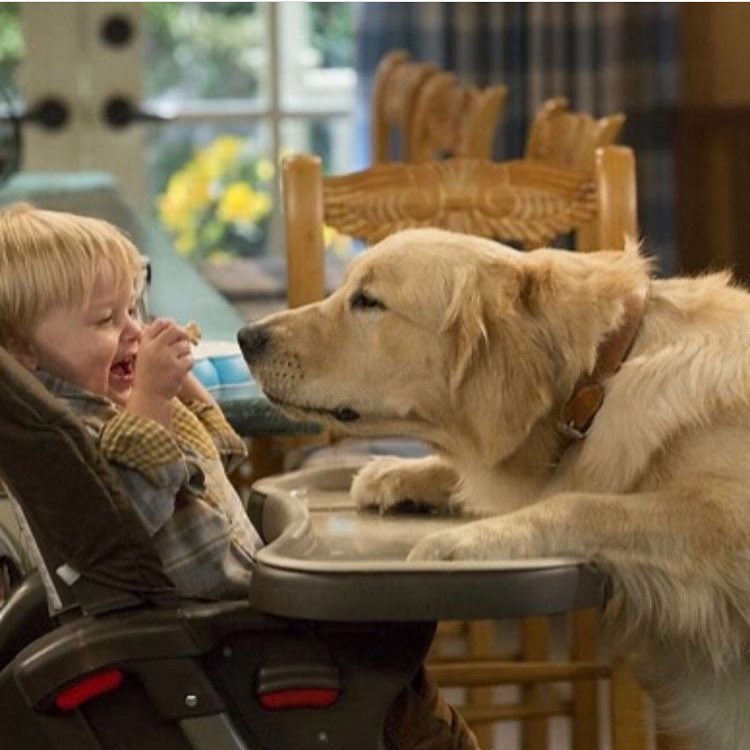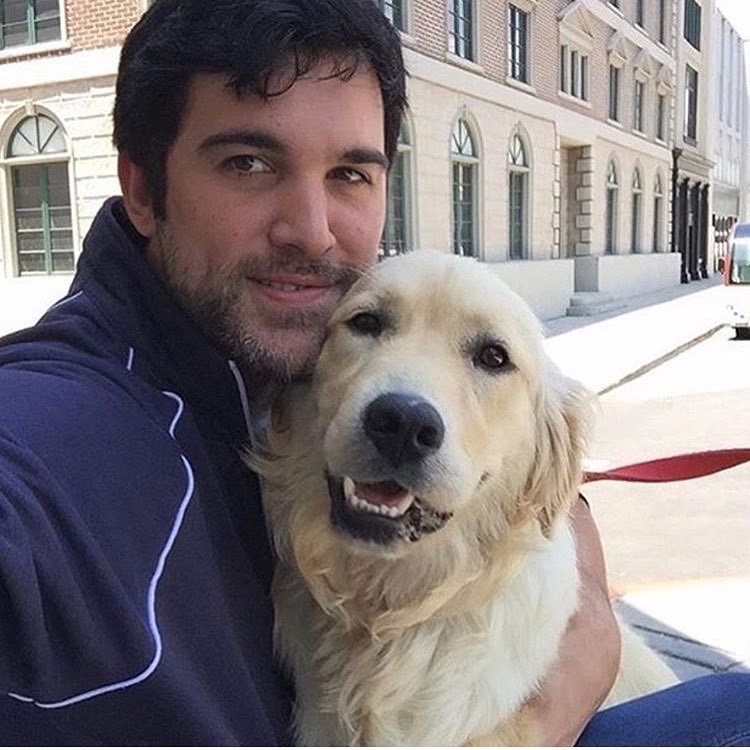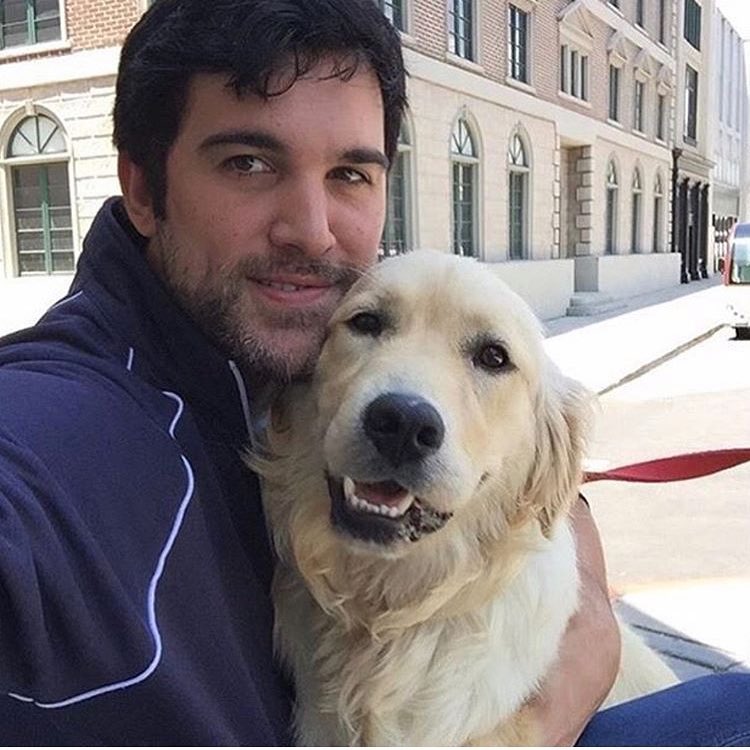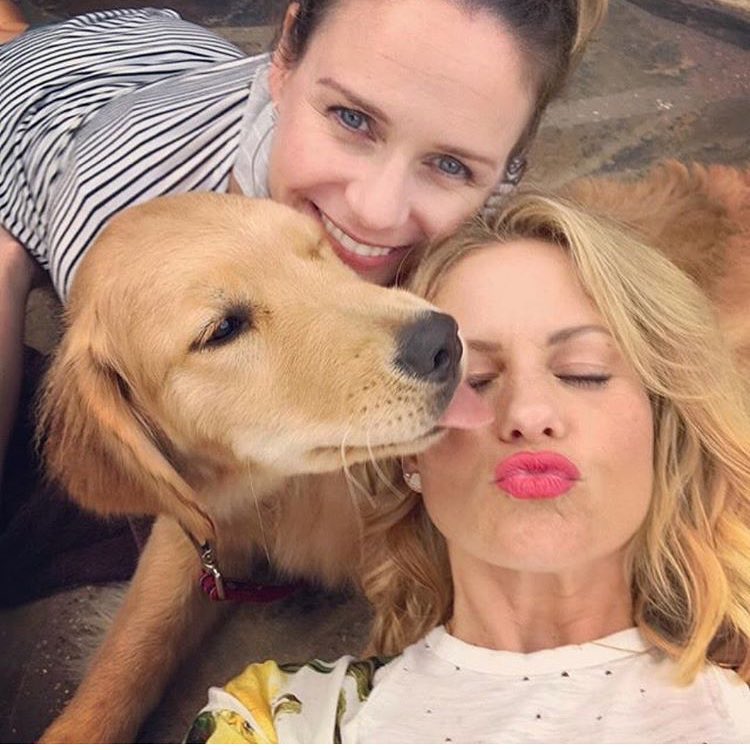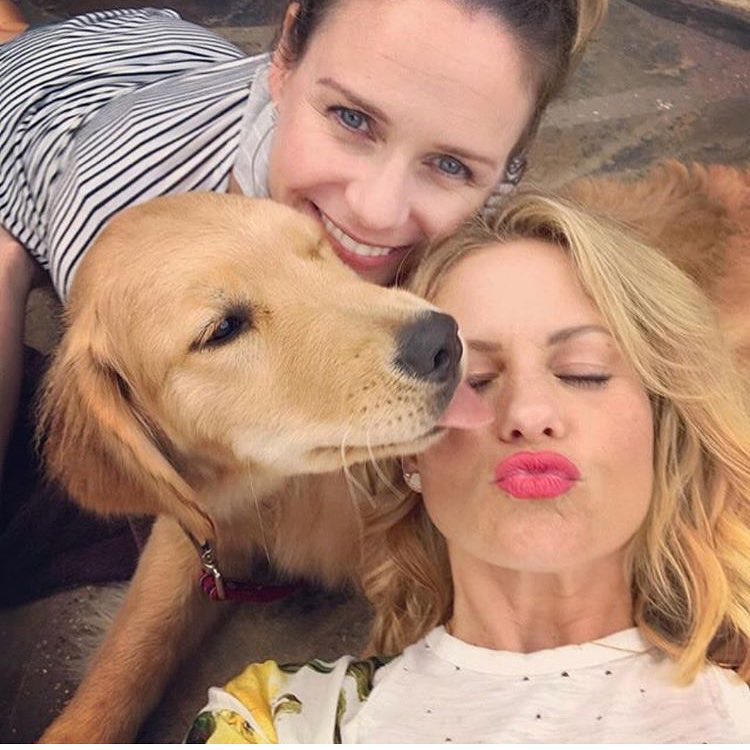 ---
You can even follow Cosmo on his Official Instagram @cosmofullerhouse, where you can see even more cute photos and behind the scenes stuff from the set ofFuller House!
Kari Highman is a Beauty and Fashion Blogger at Feeling the Vibe Magazine. Otterbein Alum (2017) – English & Psychology. Always learning & creating. Avid fan of mid 2000's TV & pop music. Comments or tips, email kari@feelingthevibe.com