It's 'Celebrity Family Feud' for the teen stars! Three loved and famous teens will take the stage to go up against each other for a round of the popular gameshow. Watch as sisters Maddie and Mackenzie Ziegler challenge 'Stranger Things' actor, Gaten Matarazzo to win for their selected charities.
Maddie & Mackenzie Ziegler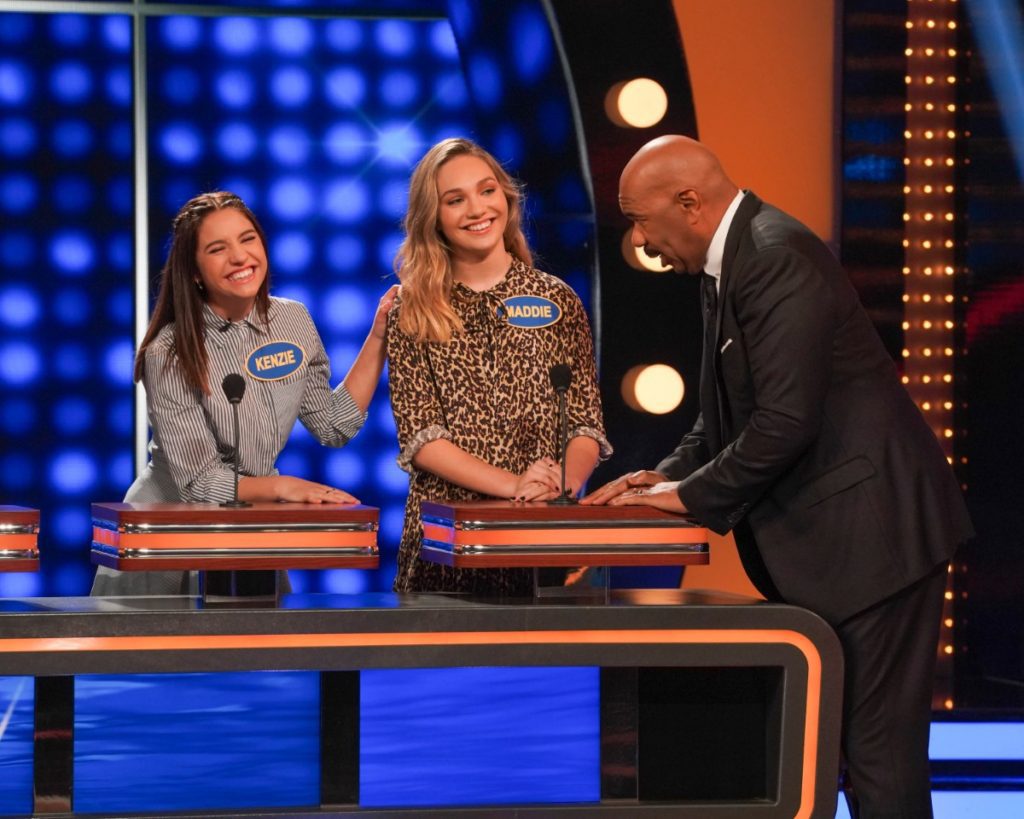 ---
The Maddie and Mackenzie Team will consist of:
Mackenzie Ziegler – pop star, actress and "DWTS Jr." finalist
Melissa Gisoni – mother and TV personality
Charlize Glass – Maddie's best friend and dancer
Renee Burkey – aunt (Melissa's sister)
The team will be playing for My Friend's Place! While you may not see Maddie and Mackenzie on the new season of Dance Moms, Mackenzie did offer some advice for the brand new dancers recently.
The girls also met up with their former co-stars, Nia Sioux and Kendall Vertes at a Johnny Orlando concert in California. Kenzie toured with Orlando and made a special guest appearance at his show that night.
---
Maddie has also become a fashion icon in her own right. She has been working with Kate Hudson's line Fabletics and stunned with some awesome tousled hairstyles on the red carpet.
Last year Maddie's younger sister, Kenzie got to the final rounds of 'Dancing with the Stars Juniors' on ABC. Maddie was also seen hanging out with a DWTS alum, Alexis Ren at the popular Coachella festival a couple of months ago.
---
Kenzie's mom, Melissa recently posted a photo of her daughter with her DWTS Juniors partner, Sage Rosen to Instagram. These two are still tight. "I guess you do start looking like each other when you hang out so much!" said Melissa.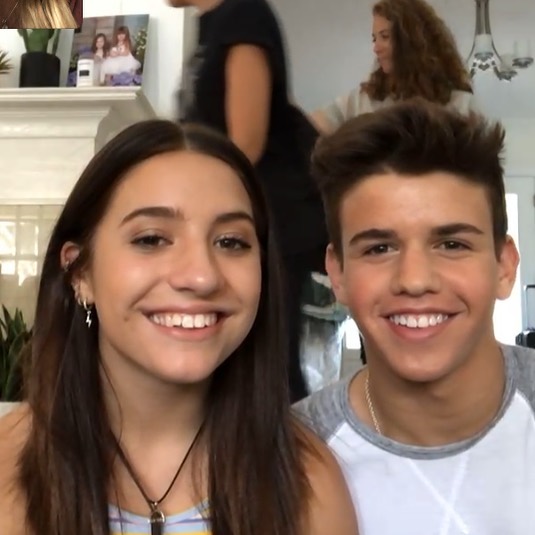 Gaten Matarazzo Comes to Family Feud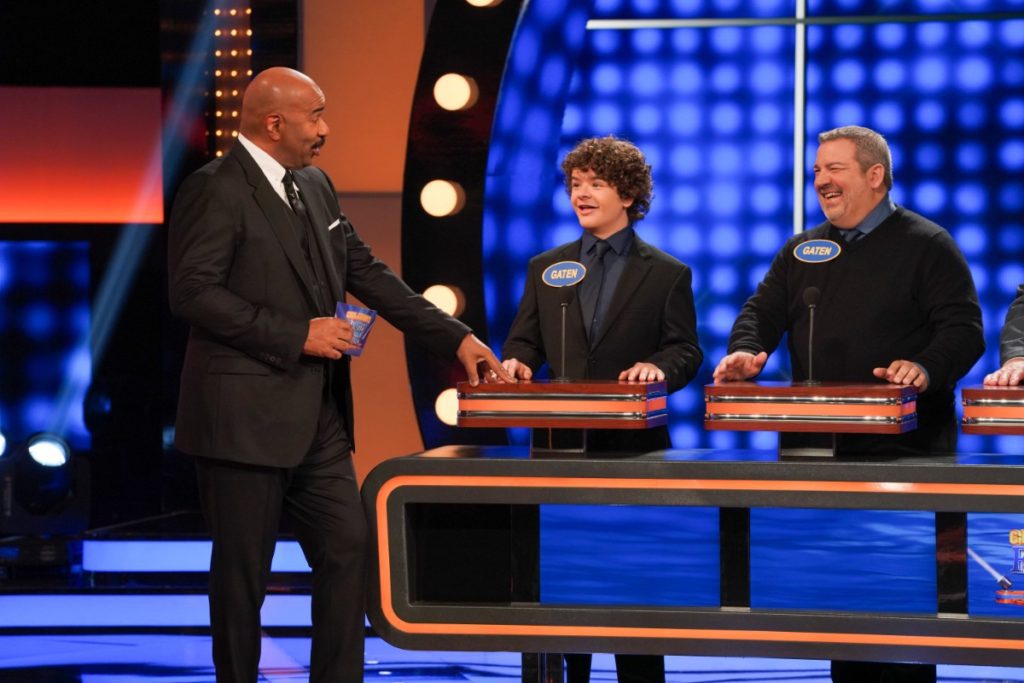 Gaten Matarazzo, the star of the hit Netflix series, "Stranger Things' will be taking the stage for 'Celebrity Family Feud' against their rivals Maddie and Mackenzie Ziegler.
The Gaten Matarazzo Team will consist of:
Gaetano J. Matarazzo Jr. – father
Gaetano J. Matarazzo – grandfather
Sabrina Claire Matarazzo – sister
Victoria Ann Olivier – cousin
They will be playing for CCD Smiles.
Gaten is a busy guy! He is bringing a new show to Netflix. He is set to host a prank show called "Prank Encounters" which will span for eight episodes.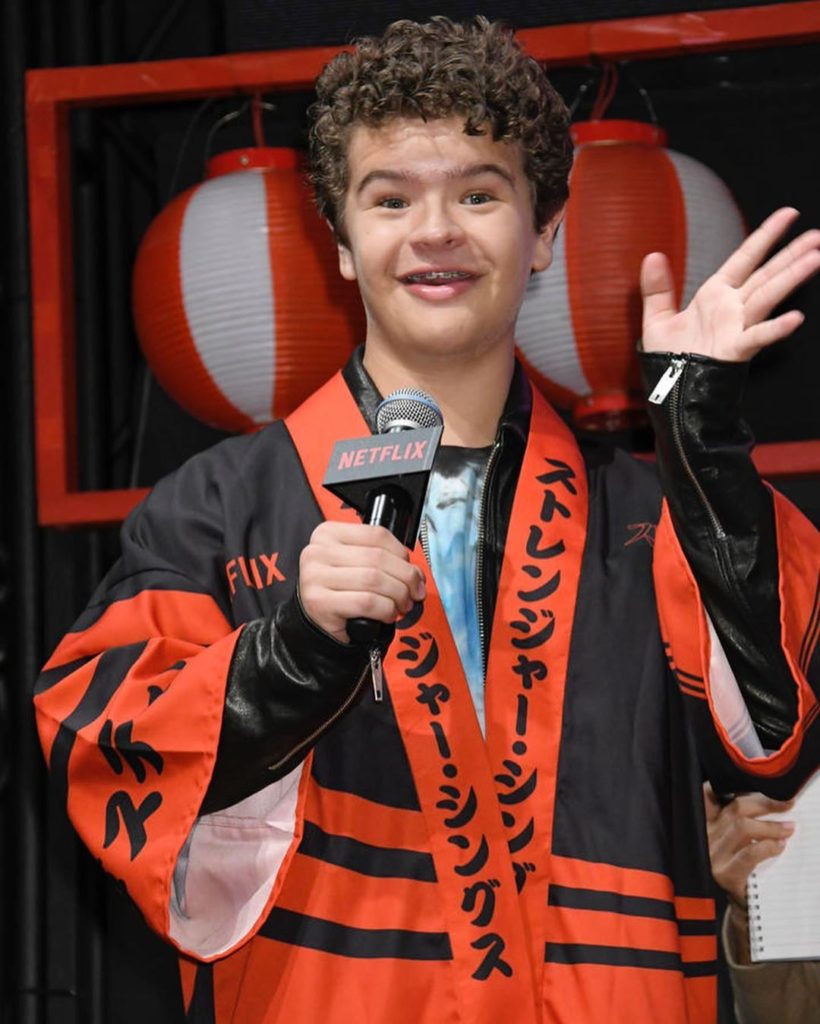 It is a hidden camera type of series where two unsuspecting people will be told they are starting their very first day on a new job, when everything unravels. The show is supposed to air later in the year.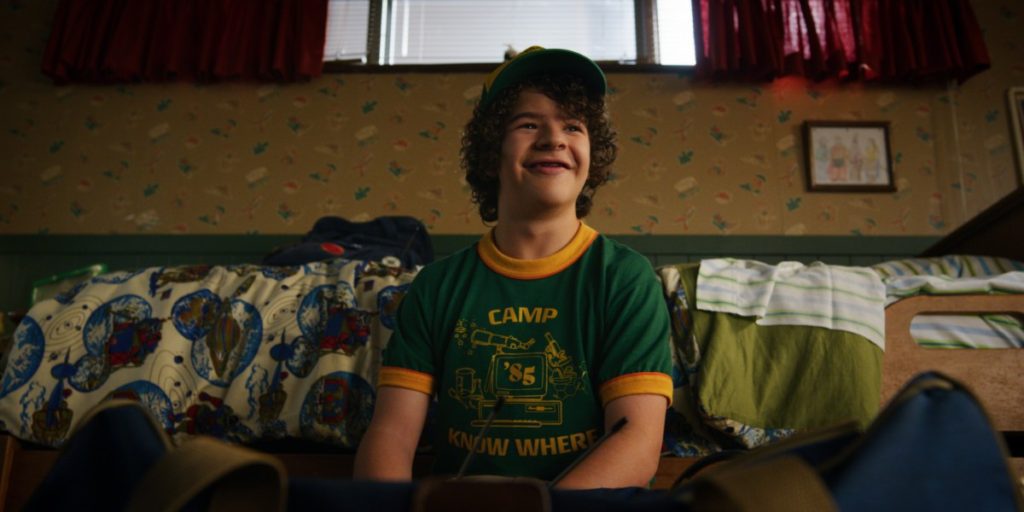 ---
He will also be back as Dustin Henderson on the third season of Netflix's 'Stranger Things' coming out on July 4th.
See more photos of the Ziegler/Matarazzo Teams
Catch Celebrity Family Feud on ABC Sunday, July 7, 2019 at 8pm EST.
MORE ON CELEBRITY FAMILY FEUD CASTS
Maddie Ziegler Answers: "Name a Fruit a Teenager Might Practice Kissing On?"
Mackenzie Ziegler Joined Johnny Orlando on Stage During Teenage Fever Tour
Dove Cameron, Sofia Carson & 'Descendants' Cast Go to 'Celebrity Family Feud'
Maddie & Mackenzie Ziegler Behind the Scenes of 'Celebrity Family Feud' Taping
Lauren Alaina and Bobby Bones on 'Celebrity Family Feud' Episode Against Brooklyn Decker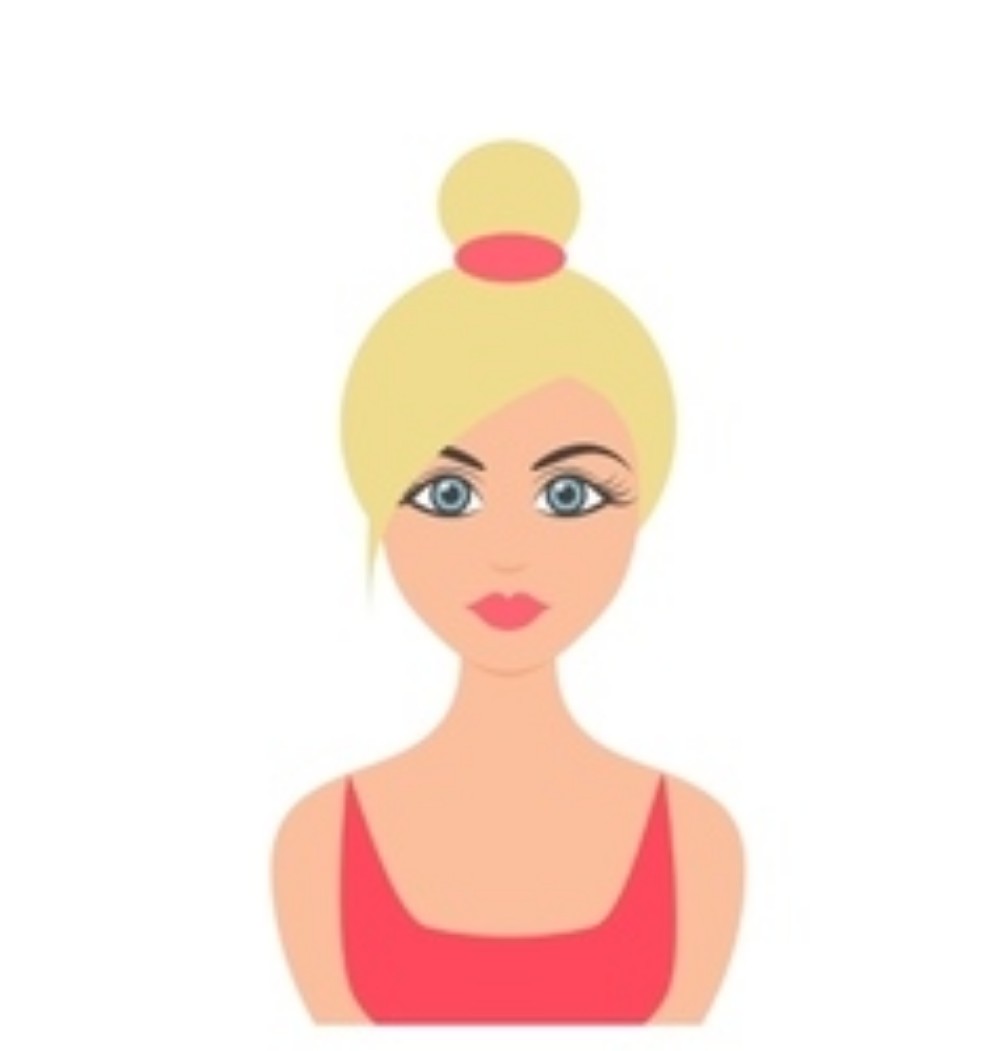 Lover of all things pop culture. 'Catfish' is my guilty pleasure. Hopeless Romantic. For tips or comments, email jaclyn@feelingthevibe.com