It looks like ABC's popular game series, 'Celebrity Family Feud' hosted by Steve Harvey is currently taping and getting ready for their next season.
Who will be appearing on the new episode?
Joining Team Bobby Bones on her team is:
Amy Brown
Lunchbox
Jon Pardi
Bobby and Lauren made a quick video while on the set in between takes.
Fun Fact: Did you know Celebrity Family Feud films on the same stage as American Idol?
Bobby said, "We're here filming an episode of #CelebrityFamilyFeud with @mrbobbybones & @laurenalaina! Did you know that #AmericanIdol is filmed on this very same stage? We are TWO WEEKS away from the premiere of a new season of @americanidol on ABC! ? ?"
In a little behind the scenes look, you get to see Bobby and Lauren in "practice" mode.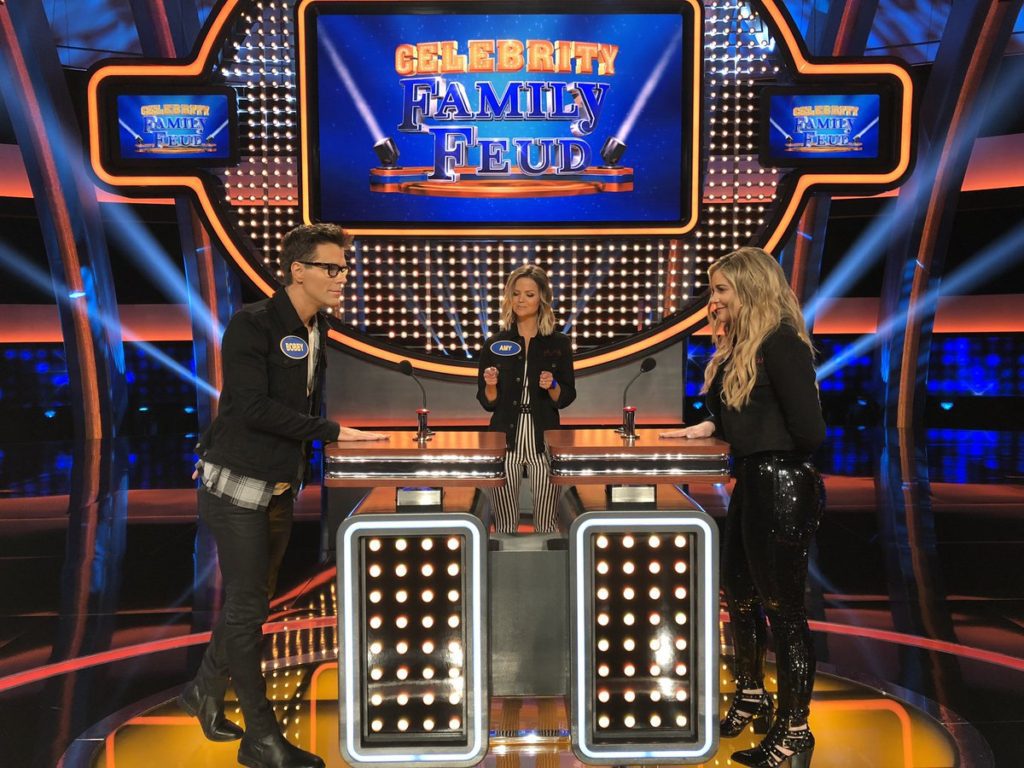 Bobby Bones' Team is going up against Brooklyn Decker and her team!
Decker shared a behind the scenes glimpse that most viewers don't get to see. Her team is getting prepped for the next round..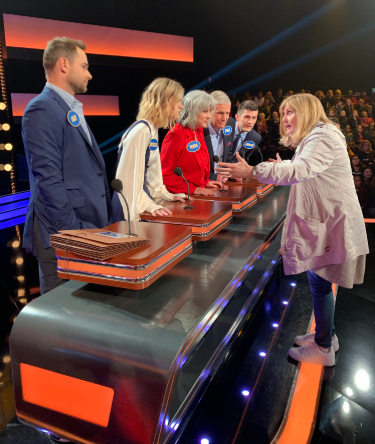 Who is on Brooklyn Decker's Team?
Andy Roddick – Husband
Tessa Decker – Brooklyn's Mother
Steve Decker – Brooklyn's Father
Jordan Decker – Brooklyn's Younger Brother
Celebrity Family Feud will premiere with all new episodes starting Sunday June 9, 2019.
Diana is the co-editor-in-chief of Feeling the Vibe. She loves pop culture and is always up to date on the latest news. If you have any tips or comments, email diana@feelingthevibe.com.