Maddie Ziegler went up against 'Stranger Things' actor Gaten Matarazzo on an episode ABC's 'Celebrity Family Feud.'
Maddie approached the podium in a leopard print dress and high heels as she gave a secret handshake to her 'Stranger Things' opponent. Host Steve Harvey asked a question directed towards teens which is perfect since they both just turned Sweet 16.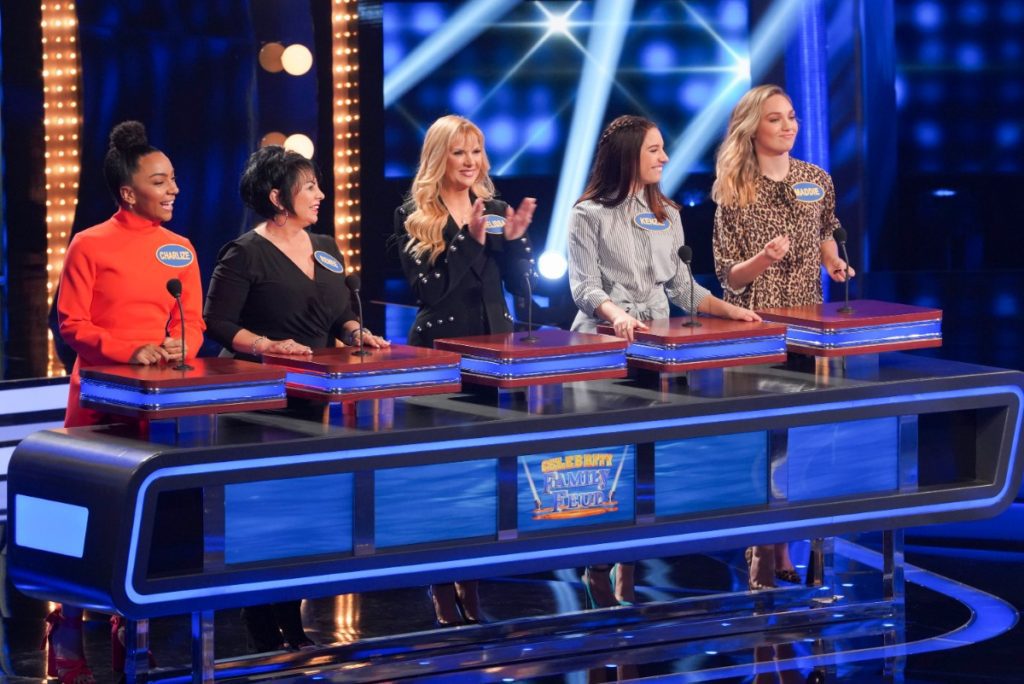 "Name a Fruit a Teenager Might Practice the Art of Kissing On.." asks Steve.
The eldest Ziegler sister was the first to buzz in. "Peach?" she answered skeptically. Yes, it was on the charts but listed at #2, so her opponent got a chance to answer.
Matarazzo said, "an apple" which was actually the #1 answer. You know what that means, his family got the chance to play the round.
In typical Steve Harvey humor, when he approached the Matarazzo family and had a chance to talk to the 16 year old Gaten, he asked him the burning question. "Gaten, let me ask you something," he starts. We all knew where this was going! "That's the number 1 answer," Harvey said. "Yes sir," replied Gaten. "You know something about that?"
Gaten shook his head and laughed. "I'm just checking," said Harvey.
Check out the full clip from 'Celebrity Family Feud' below:
The Zieglers Go to the TCA's
The Ziegler family ended up winning the whole game! Maddie and Mackenzie are on fire though as they recently scored Teen Choice Awards nominations in the digital influencer space.
The 'Teen Choice Awards' will air on FOX Sunday, August 11th. Get the full list of nominations here.
The Zieglers and Matarazzos aren't the only junior members on this season of 'Celebrity Family Feud.' The 'Descendants 3' movie cast will also appear in a brand new episode of The Feud.
'Celebrity Family Feud' airs on ABC Sundays this summer at 8pm EST.
MORE ON THE ZIEGLERS
Mackenzie Ziegler Signs with Arista Records and Releases New Song "HOT!"
Maddie & Mackenzie Ziegler Score Digital Web Star Nominations for 2019 Teen Choice Awards – Full List Inside!
Maddie & Mackenzie Ziegler Vs. Gaten Matarazzo on Celebrity Family Feud 2019 – Photos Inside!
Diana is the co-editor-in-chief of Feeling the Vibe.  She loves pop culture and is always up to date on the latest news.  If you have any tips or comments, email diana@feelingthevibe.com.