Very Cavallari is back with a vengeance: and this season, Kristin Cavallari is laying down the law like the #bossbabe she is. The first episode delivered plenty of jaw-dropping moments, and we have the breakdown for you below. Keep reading to get all the juicy details on the season 2 premiere of Very Cavallari!
Kristin vs. Shannon: the Very Cavallari Showdown Firing
Kristin and Shannon have had problems in the past, but this time, it's gone too far. On the season 2 premiere, Kristin is fed up with Shannon apparently missing meetings, not showing up to the office, ignoring deadlines, and being outright rude to Kristin herself. Kristin had given her chances to redeem herself in the past, but with her company expanding, she needs people she can rely on, and Shannon just wasn't that person for her anymore.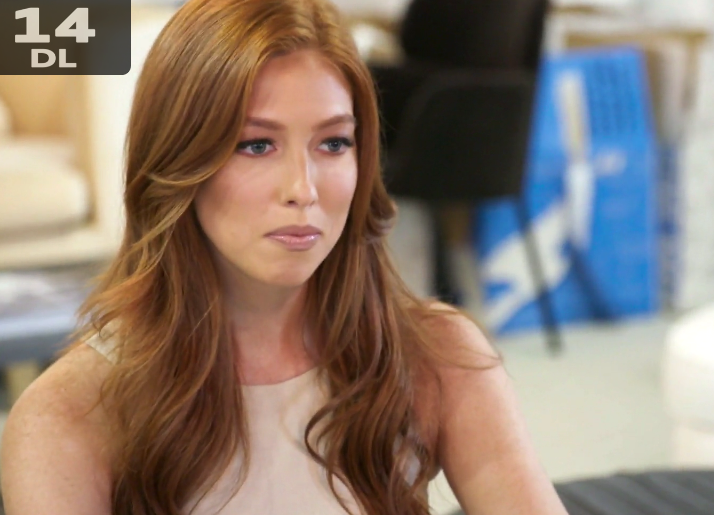 This realization led to Kristin and Shannon having a major showdown in the Uncommon James store. What started out as a serious conversation turned into a huge argument when Shannon kept talking and Kristin couldn't get a word in edgewise. Shannon made excuse after excuse, saying "it was human error" that caused her many mistakes. But Kristin wasn't buying it, so she fired Shannon right then and there.
The bold move came as a shock for viewers and to Kristin's loyal employees like Brittainy Taylor and Reagan Agee. Brittainy and Reagan knew that Kristin and Shannon had issues, but they also assumed the two were close enough to work it out. I guess it was too little, too late (Shannon even posted some shade on social media, which you can see below).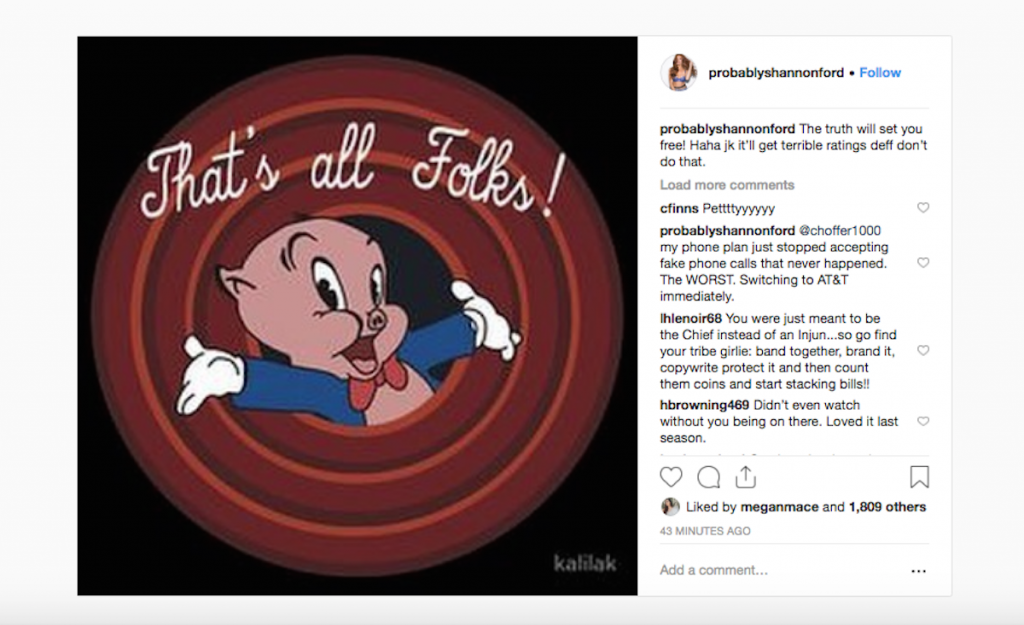 Letting Shannon go wouldn't surprise fans who had picked up on her lack of Uncommon James promotion via social media, but to sole TV viewers of Very Cavallari, it surely was a bombshell. Course, as Kristin said in the premiere: "It was something that needed to be done a long time ago."
So, what's next on Very Cavallari?
If you thought that was a lot of drama, then you won't believe what's to come on season 2 of Very Cavallari. You may think with Shannon gone that the workplace drama would dissipate, but you would be wrong. Poor Brittainy is in the crosshairs yet again, this time being confronted by Reagan and a newer UJ employee. In the preview below, you can see how much it affects her – here's hoping it can get better for her, because all that hostility cannot be good for the workplace.
It's not just work that will be on Kristin's mind this season though, as she and her husband, Jay hit a bit of a rough patch in their marriage. She reveals to her BFF, Kelly Henderson that the two are in a "bit of a funk" right now, leading Jay and Kristin to have an important heart-to-heart later in the season. But will that be enough to get them back to the way they were? And will Kristin's personal life affect her work life? Only time will tell, but to tide you over, check out the full preview of what's to come on season 2 of Very Cavallari below:
---
You can catch all-new episodes of Very Cavallari on Sunday nights at 10/9 c, only on E!
Kari Highman is a Beauty and Fashion Blogger at Feeling the Vibe Magazine. Otterbein Alum (2017) – English & Psychology. Always learning & creating. Avid fan of mid 2000's TV & pop music. Comments or tips, email kari@feelingthevibe.com