With the last week of summer upon us, Hallmark Channel is rolling out its final "Summer Nights" movie. Premiering the first weekend of September, Journey of My Heart follows a biologist in remote Alaska where she meets a rugged wildlife guide. We've got details on the film below, including who's in the cast, what it's about, filming location, social media mentions, and more.
Journey of My Heart: Plot + Cast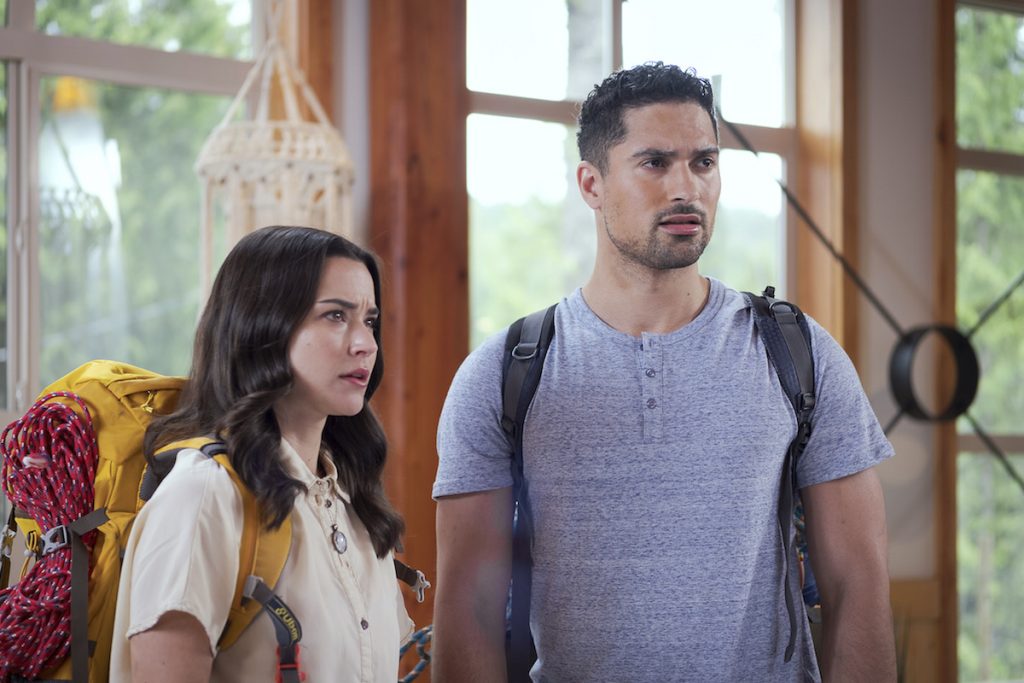 Journey of My Heart is a story about two strangers who come together in the Alaskan wilderness. Abby (Rhiannon Fish) is a wildlife biologist who's dedicated all her time to her work, so much so that it's interfered with her personal life. Her latest project on eagles sends her to Alaska where she meets a whole slew of people: resort owners Niko (Paul C. Grenier) and Ellen (Grace Dove) Rivers, tribal elder Jaco (Ray Thunderchild), as well as a handsome guide named Eric (Darien Martin). As she becomes more inspired by her work, she and Eric grow closer. But, can Abby make a commitment to him, or will she fall back on her old ways?
Rhiannon Fish is a Canadian-Australian actress best known for her roles in Neighbours, Home and Away, and The 100. In 2021, she starred in 2 other Hallmark movies, Aurora Teagarden Mysteries: How to Con a Con and The 27 Hour Day. Rhiannon is currently in a relationship with former The 100 co-star Richard Harmon.
Darien Martin is a Canadian actor who coincidentally also guested on a couple episodes of The 100. But, he's perhaps better known for his role on DC's Legends of Tomorrow. He did a lot of film work in 2021, including V.C. Andrews' Pearl in the Mist and Flora & Ulysses. There are two more movies in post-production: Love in Yellowstone and For the Love of Chocolate. Hallmark fans will know him from 2020's Chateau Christmas.
Paul C. Grenier is known from AMC's drama The Killing; fans will know Grace Dove from acclaimed film The Revenant, and Ray Thunderchild from Canadian series Blackstone.
Any other details?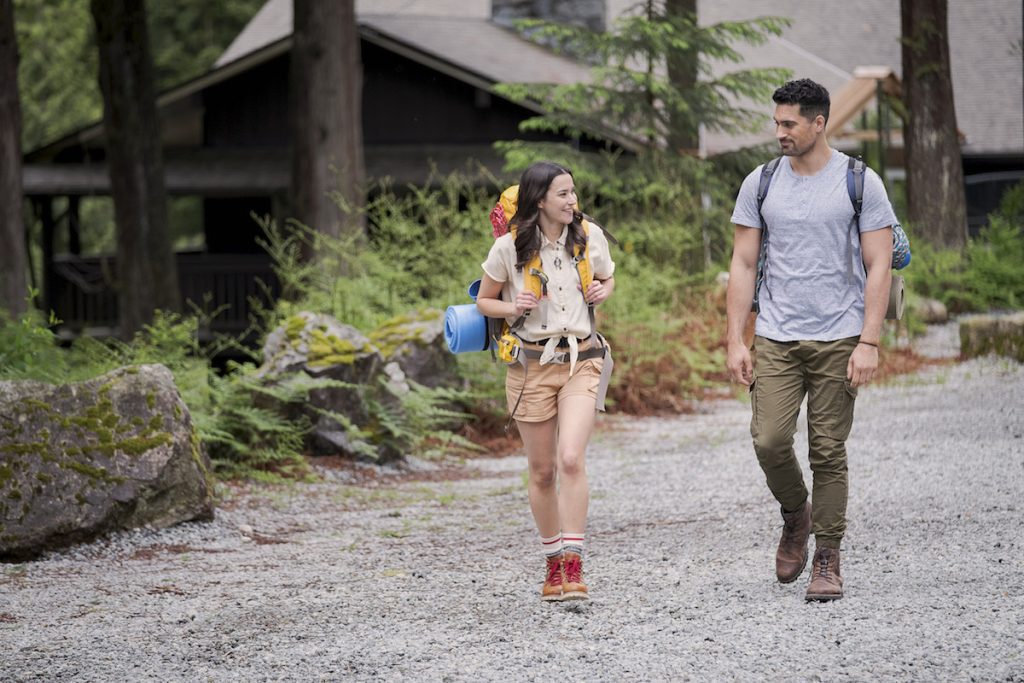 Filming – as with a lot of Hallmark movies – took place in Canada. For this film specifically, they filmed in Vancouver, on land belonging to Musqueam, Squamish and Tsleil-Waututh nations. The setting being on native land gives credibility to the "Eagles Crest" location mentioned in the movie. According to director Lucie Guest, the film's working title was Love on Wings of Eagles.
Ahead of the premiere, Hallmark Channel released a trailer for Journey of My Heart, which you can see below.
One of the leads, Darien Martin, posted a few behind the scenes shots and film stills from his time on set. A couple of the posts feature his co-star Rhiannon Fish, while the others showcase the gorgeous scenery.
Alongside another still shot, he wrote: "Feeling immensely blessed to have this opportunity for my first leading role✨ Thank you so so sooo much @lucieguest & @rhiannonmfish 🙏🏽 I'm just thankful for everyone around me on this journey 🥲☺️ its been an awesome experience!"
While Rhiannon has yet to post anything from set, she left comments on her co-star's posts. Ray Thunderchild captioned a group shot with "Lots of great talent I'm standing with" and she commented "It was such a pleasure to work with you ❤️❤️❤️"
Catch the premiere of Journey of My Heart on Saturday, September 4 at 9/8 c, only on Hallmark Channel.
---
MORE HALLMARK CHANNEL NEWS
Sweet Pecan Summer: Wes Brown & Christine Ko Star in New 2021 Hallmark Movie
A Little Daytime Drama: Jen Lilley & Ryan Paevey Star in New Hallmark Film
Sealed with a Kiss: Wedding March 6 on Hallmark: Cast, Plot, & More
Kari Highman is a Beauty and Fashion Blogger at Feeling the Vibe Magazine. Otterbein Alum (2017) – English & Psychology. Always learning & creating. Avid fan of mid 2000's TV & pop music. Comments or tips, email kari@feelingthevibe.com