Jess and Gabriel Conte have a special announcement – they're moving! The couple have announced the news on their YouTube channel, complete with a full explanation as to why they're moving and where they're moving to. Keep reading below for all those details!
Where are Jess and Gabriel moving?
Jess and Gabriel told their fans on June 20 that they had officially moved to Florida, specifically Boca Raton, where Gabriel's from. They did acknowledge all the good guesses that people gave earlier on social media, including New York, Nashville, and Australia (where Jess is from).
While all those places are "vibes and a half" as Gabriel sang in the YouTube video, they weren't where they had decided. Boca Raton is special to them, and they're super excited to call it home.
Their secret was almost blown when Jess posted an Instagram photo a few weeks back announcing that they were packing up some things.
According to Gabriel, his mom had commented that she couldn't wait to see them "move back home" and some fans had seen the comment before they could delete it. No harm, no foul, as now the secret is out: Florida, here they come!
Why are they moving to Florida?
The news of Jess and Gabriel moving to Boca Raton was only part of their big announcement. The other part? They built a house! The couple announced that they had been considering the whole move and desire to build their own place since January of this year. They wanted to keep the process more private so they could "experience it" before they made a huge announcement vlog.
Jess was instrumental in shopping for the furniture and looking for details like the right lights. They even gave fans a little sneak peek into the work that had been done on their home. The workers were putting down new tiles for their flooring, and Jess and Gabriel showed an example of the light fixtures that would be going up. You can check all that out below: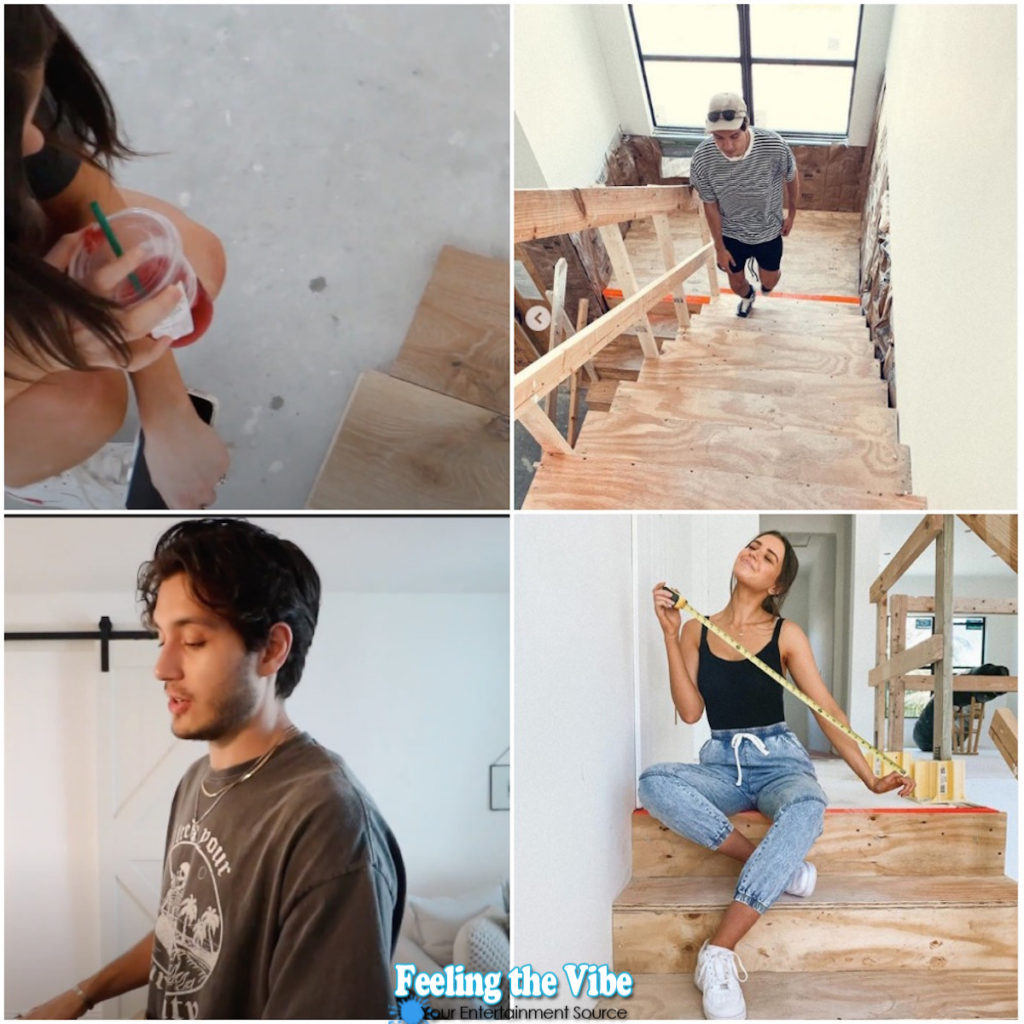 A huge congrats to the couple on this big milestone! Be sure you're following Jess and Gabriel on their Instagrams so you can keep up with any other reveals of their home! In the meantime, their full YouTube vlog is below:
---
MORE NEWS ON JESS & GABRIEL CONTE
Jess Conte Creates an Amazing At Home Spa Pamper Day
What Camera and Editing Software Does Gabriel Conte Use?
Find Out What Eye Cream Jess Conte Uses!
Kari Highman is a Beauty and Fashion Blogger at Feeling the Vibe Magazine. Otterbein Alum (2017) – English & Psychology. Always learning & creating. Avid fan of mid 2000's TV & pop music. Comments or tips, email kari@feelingthevibe.com