Jason Kennedy is a name that is synonymous with top notch celebrity interviews. Continuing his 15 year tenure at the E! Channel, Jason is embarking on a new exciting project. Time to make room for "In The Room" a show that separates itself from all others by giving viewers an extra special inside look at some of their favorite celebrities.
Spearheaded by Jason and the E! team, follow along as he travels across the country to locations near and dear to the hearts of the celebs he interviews. We promise, this will be a show unlike any other you have seen. From Tom Brady to JoJo Siwa and everyone in between, get ready for quite a ride.
Jason took time out of his busy schedule to speak exclusively to Feeling the Vibe. Read below and get to know the man behind the microphone from the new addition in his life, to the biggest lesson he has learned in his career and to how a DM lead to one of his special episodes, so much more, we have it for you! Check it all out below.
Favorites
Vacation spot – Laguna Beach, California and Idaho
Breakfast meal – Protein shake
Dinner meal – pizza just cheese
Movie of all time – Wow, that's a loaded one, I have to go with "Home Alone"
This or That
Instagram or Twitter – Instagram
Going out or staying in – Staying in
Camping or hotel – hotel
Chocolate or vanilla ice cream – vanilla
Describe the following people in one word:
Tom Brady – the G.O.A.T.
Chip Gaines – kind
Joanna Gaines – loving
JoJo – charismatic
Chris Pratt – humble
You have a new show called "In The Room." We're so excited for you, the show looks fantastic. This show came up as E! made some moves to bring 'E! News' to New York. Please tell me how this show came about and what you thought when the idea was brought to you.
Thank you very much, I'm very excited about it myself! Timing was really perfect, they were moving E! news to New York to make it a morning show and I was wanting to be here with my wife and stay in LA. We were talking about an interview style show and I gave the producer my ideas for it as well. We've only done 4 or 5 shows already but it's so cool because in the past when you do an interview or a junket you only get maybe 3 minutes or 6 minutes and they're just grabbing you saying it's time to move on, they have to go. You really don't have those moments to dig in.
Now getting an hour or sometimes two hours with celebrities and it creates some really incredible moments. I go to a place that has significant is to them. It's really a play on words "in the room." I just got back from the swamps of New Orleans, Louisiana with Gordon Ramsey and on one of our episodes with JoJo Siwa, we were actually in her house. She took us in one of her rooms, I've never seen anything like it. She has 4,000 pounds of candy in her bedroom. Her wallpaper is like green slime. I don't know much about her because I don't have kids. Whether you've heard of her or never heard of her, there's a big story to be told and we want to tell it on the show.
If you were being interviewed with your wife for the show "In the Room," which location would you choose to be interviewed in?
We just moved outside of LA so I'd probably say our backyard. We wanted to move to a place not as crazy in terms of hustle and bustle. We just got a new puppy and love running around outside with him. It really feels like we're outside in nature which is perfect for us. This is just what we need to start a family!
Trust between interviewers and their celebrities is ultra-important. How do you help people feel comfortable if they're nervous when you're interviewing them?
I think it comes with trust. I won't throw them a curveball and make them uncomfortable in my interviews. I have personal relationships with these people. However, this was my first time interviewing Chip and Joanna Gaines for "In The Room." I actually DM'ed Joanna and said I'd love to have you on the show and they agreed to it. They tend to trust you if there's been a relationship over the years though. Hopefully your work speaks for itself.
What is one of the biggest lessons you have learned from people you have interviewed over the years?
Biggest lesson, I think I've personally learned lessons in terms of how to become a better interviewer. I want to make sure I'm always listening. If you don't listen, and then followup with a good question, I think you can miss a lot of incredible moments. I think in those moments that's what can create a really good interview. You can ask something, that you didn't plan on asking. So for me, personally, those have created some really cool moments. The more you do it, the more comfortable you get with interviewing. Viewers will enjoy it because they will not have heard that type of insight or information in a show from another outlet before.
It's also feeding off each other's energy and see how they're feeling rather than being stuck to a script let's say?
For the episode with JoJo Siwa, she has 9 million followers alone on Instagram. I read some of her comments and people can be really mean to her. I didn't want to put her on the spot too much about bullies but she just went there and opened up totally about that which is tough for someone who is 16 years old. She talked about disabling comments, reading the bad ones and how that affects her. Sometimes people even come up to her in L.A. and are mean to her. I was fascinated/sad to see that people can be so mean to someone because they're a little bit different. She takes that message and her experience to help empower these young girls. That moment created itself and we used it in the show for something really beautiful.
Do you have any acting aspirations or do you prefer live interview style TV?
I love interviews and hosting. Been doing it since I was 12 – double majored in theater at college in the University of Miami. I've done some acting in 3 movies and some TV shows. I enjoyed the experience. I absolutely would be open to doing more of that. I can look back and think, "wow I remember that time in life and it was fun." It's not something I want to do for the rest of my life. Interviewing, knowing people's stories, telling people's stories, being on camera, that's where I feel most comfortable.
How would your friends describe you?
They would say I'm really funny especially after a couple of drinks. I would hope they would say I'm kind and generous. That's what my parents are and I always wanted to and still want to be like them. Loyal because that's really important for me. I want to be a very loyal friend and I feel like I am that way to my friends.
For a little fun cheering up during the Coronavirus time, Jason shared this video on his Instagram remembering a "time when you could still have friends over."
Do you have siblings?
I do, I have a sister who is a few years older. She's also in the business and works for the associated press. Her name is Kelly Kennedy, she's down in South Florida, thriving at her work.
What is a typical day like for you when you're working?
It usually involves hair and makeup. If I have to drive to the interview if it's in LA or fly if it's on location. The craziest day was last week. I go into the office, then go to the airport, I'm in New Orleans. Then I get in the car and drive two hours outside of the city where I find myself in the alligator swamps of New Orleans interviewing Gordon Ramsey. We made this incredible spice to put on the crawfish we were cooking. He looked at what I was wearing and literally took dirt and rubbed it all over my clean new blue jeans and boots! It was amazing. Then by the night, I was back in bed with my wife, Lauren watching Netflix.
What are you binge watching on Netflix?
We've been watching "Cheer" and various documentaries like the Aaron Hernandez one. I'm a big documentary guy. My wife loves "Friends" of course, so we watch that too.
How do you stay fit?
I try to go to the gym 3-4 times a week. Even if I can't go to the gym I will get my cardio in by running for 30 minutes. I want to do something every single day to be active, but I don't freak out if I miss a day or two. Mentally it makes me better. I won't be sluggish and I think on my feet more when interviewing and working. If I don't run or workout I feel in a little funk.
Do you meditate to help clear your mind?
When I get up I pray. It's something I do multiple times a day. It helps clear my mind. I am trying to do better at not going on my phone right away in the morning, instead trying to be thankful for the day.
We see you have a brand new little puppy named Bennett! How did you end up picking Bennett and what type of dog is he?
He's a labradoodle. We've been talking about getting a dog for the longest time for years. It's a big commitment. Finally we decided it was the right time. Bennett came into our life. He's 4 months old and getting bigger every single day. When he chews my slippers, I can only stay mad for 3 minutes. He's already my best friend, perfect training for us before we have a child one day. He keeps me rattled and gets me out of my routine. I'm sure there are definite similarities to what having a child is like.
Did you have dogs growing up?
This is the first time I ever had a puppy so it's a bit of a culture shock. We're about a month in now so every day is still an adventure. He ran into the sprinklers for the first time yesterday. He proceeded to try to eat all the sprinklers. Instead of getting upset I thought these are memories I will always remember.
Are there any other projects you're working on that you would like to speak about?
I am quite focused on "In the Room." We started with Tom Brady in December which was incredible. Then we kicked it off with Chris Pratt, following up with Chip & Joanna Gaines, and JoJo Siwa. Then we will have Kourtney Kardashian, Gordon Ramsey, it's an eclectic group of people.
My time is spent launching the show, premiering it, and getting the word out there, I don't really have time to do anything else. This is my life right now. I wouldn't want it any other way. I really enjoy telling these stories and getting the feedback from viewers saying they didn't know a lot about a certain guest and they were happy they gave 30 minutes of their time to learn about them.
Where to Watch "In the Room"
You can catch an all new episode of "In the Room" with Jason Kennedy airing on Monday at 8pm EST and 11pm EST on the E! channel. You can also catch up with episodes you missed on the E! channel app.
Follow Jason Kennedy on social media:
Instagram: Thejasonkennedy
Twitter: Jasonkennedy1
Facebook: Jason Kennedy
---
Related
Why Did Jason Kennedy Leave E! News?
Jason Kennedy, Host of 'In The Room' Sings to New Puppy and It's Adorable!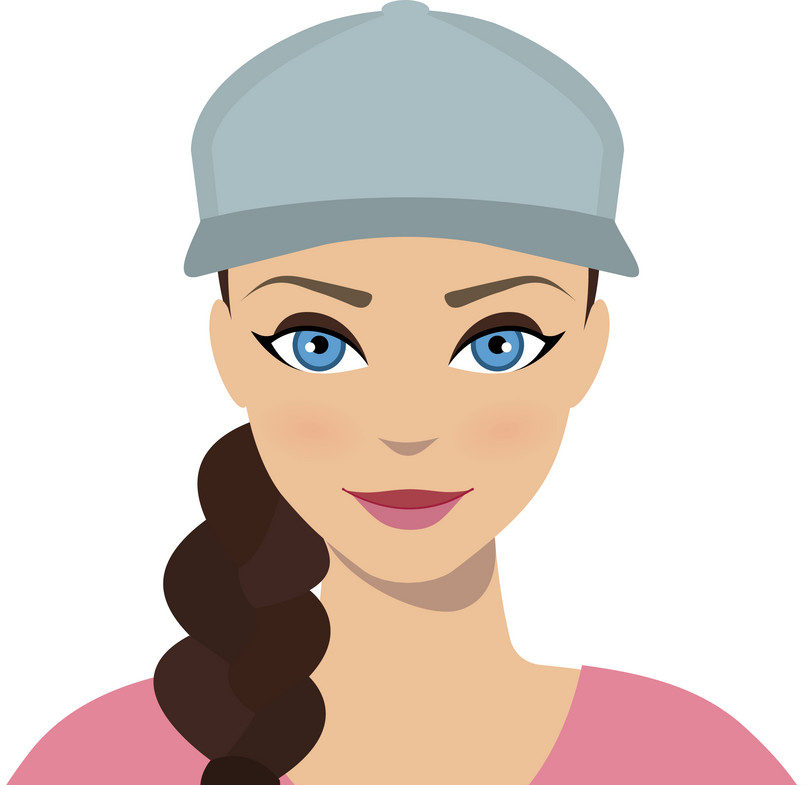 I'm Madison.  I live, breathe, and sleep pop culture. You'll either find me at festivals, concerts, or catching up on the newest Netflix shows.  For tips or comments, email madison@feelingthevibe.com.