In the world of pop culture, few families are as well-known as the Spears family. While Britney Spears has dominated the headlines for years, her younger sister, Jamie Lynn Spears, has also made a name for herself in the entertainment industry. Recently, Jamie Lynn took to Instagram to share some heartwarming snapshots of her family, and fans couldn't help but notice how her oldest daughter, Maddie, is growing up so fast.
Maddie, born on June 19, 2008, is now 15 years old and is rapidly maturing into a young woman. In the new pictures posted by her mother, Maddie can be seen towering over Jamie Lynn, marking a significant milestone in her life as well as her grandmother, Lynne. The resemblance between mother and daughter is striking, with Maddie inheriting the same striking beauty that runs in the Spears family. See photos here.
The photos showcased a special moment in Maddie's life as she attended her Homecoming dance, surrounded by loved ones. Among those in attendance were her grandmother, Lynne Spears, who must have been bursting with pride at her granddaughter's growth and beauty. Maddie was not alone on this memorable night; she had a charming date and the support of her stepfather, making it a heartwarming family affair. See photos here.
Furthermore, the pictures revealed another interesting development in Jamie Lynn's life – her new Dancing With the Stars partner, Alan Bersten. As Jamie Lynn continues to pursue her passion for dance, it seems she has found a talented partner in Alan Bersten. Their presence at Maddie's Homecoming dance shows just how close-knit and supportive the Spears family is.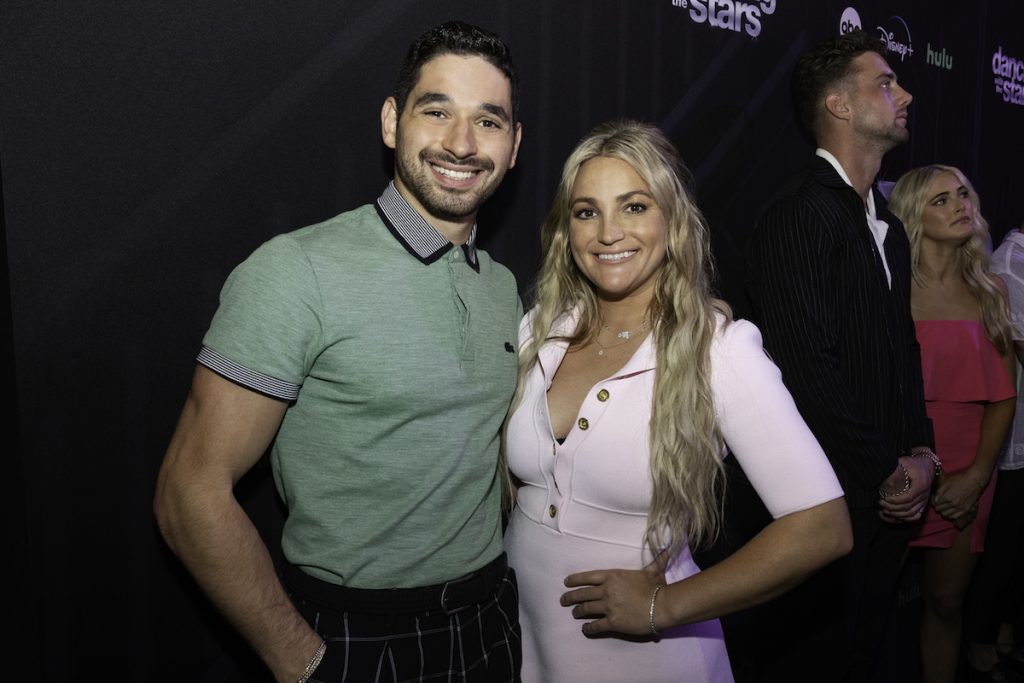 In addition to Maddie, Jamie Lynn Spears is also the proud mother of another daughter, Ivey Joan Watson, who is 5 years old. The Spears family continues to grow, and their fans are thrilled to witness these precious moments shared on social media. As Maddie continues to blossom into a remarkable young woman, it's clear that the Spears family bonds remain strong, and their love and support for one another are as unwavering as ever.
---
Related
Get Her Look: Jamie Lynn Spears' Beauty Routine
Jamie Lynn Spears' Sweet Magnolias on Netflix: Everything We Know
10 Fun Facts About Maddie Briann Aldridge, Jamie Lynn Spears' Daughter Courtney Rose is an Entertainment Writer at Feeling the Vibe Magazine based in New York. Pop culture and rom-com obsessed. Studied Journalism and is up to date on all the latest entertainment news. For tips or comments, email me at Courtney@feelingthevibe.com