Maddie Briann Aldridge is the adorable daughter of actor/singer Jamie Lynn Spears.
Jamie often shares cute photos of Maddie and the rest of the family to her official Instagram. We have compiled a list of fun facts about this 10 year old. Keep reading below.
So who is Maddie Briann?
1. She was born on June 19, 2008 to a 17 year old Jamie Lynn Spears.
2. She is the niece of popstar Britney Spears.
3. Has a one year old half-sister, Ivey.
4. Maddie is very athletic, she and her team won 2nd place overall in softball.
5. Her father is Casey Aldridge, who is 2 years older than Jamie Lynn.
6. Had a miraculous recovery from an ATV accident back in 2017, at only 8 years old.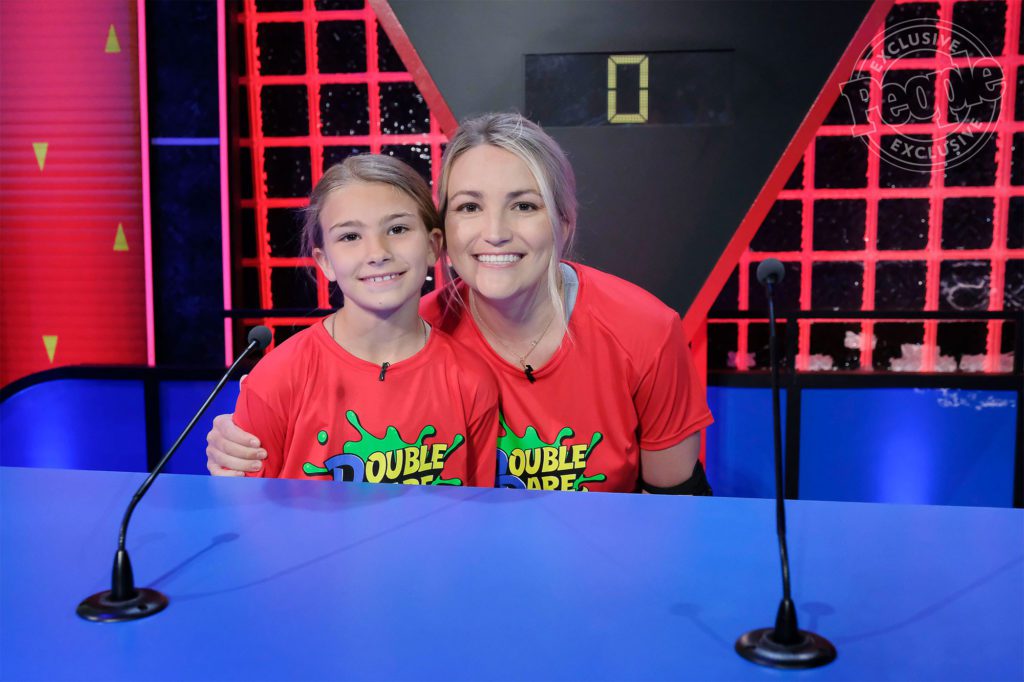 7. Appeared on a recent episode of Double Dare on Nickelodeon with mom Jamie Lynn, winning $15,000 to donate to the New Orleans Hospital that treated Maddie after her ATV accident.
8. In 2018, Maddie and Jamie Lynn appeared in a Kraft ad campaign.
9. Maddie was born in Southwest Mississippi Regional Medical Center in McComb, Mississippi.
10. Her cousins are Sean and Jayden Federline, the two sons of Britney Spears. She is also cousins with Bryan Spears's daughter (pictured below).
There you have it! 10 fun facts about Maddie Briann!
Did you know Jamie Lynn threw a big colorful party for daughter Ivey's first birthday? Take a look at the photos!
If you purchase an independently reviewed product or service through a link on our website, Feeling the Vibe may receive an affiliate commission. Courtney Rose is an Entertainment Writer at Feeling the Vibe Magazine based in New York. Pop culture and rom-com obsessed. Studied Journalism and is up to date on all the latest entertainment news. For tips or comments, email me at [email protected]