Great American Family Channel's annual Great American Christmas event is returning in October 2023 with 21 brand new original movies, including Royal Christmas Ball starring Danica McKellar. This marks the largest offering of holiday movies for GAC to date. Get more details on this extravagant movie event below. 
---
What movies are coming to GAC's Great American Christmas event?
So far, we know of two all-new original movies coming to GAC's Great American Christmas event in October 2023. They are: Royal Christmas Ball starring Danica McKellar and Christmas by Chance with Trevor Donovan and Merritt Patterson. You may recall the latter duo starred in the network's Jingle Bell Princess, instantly becoming fan-favorites. Now, they're reuniting on TV screens in this new 2023 movie.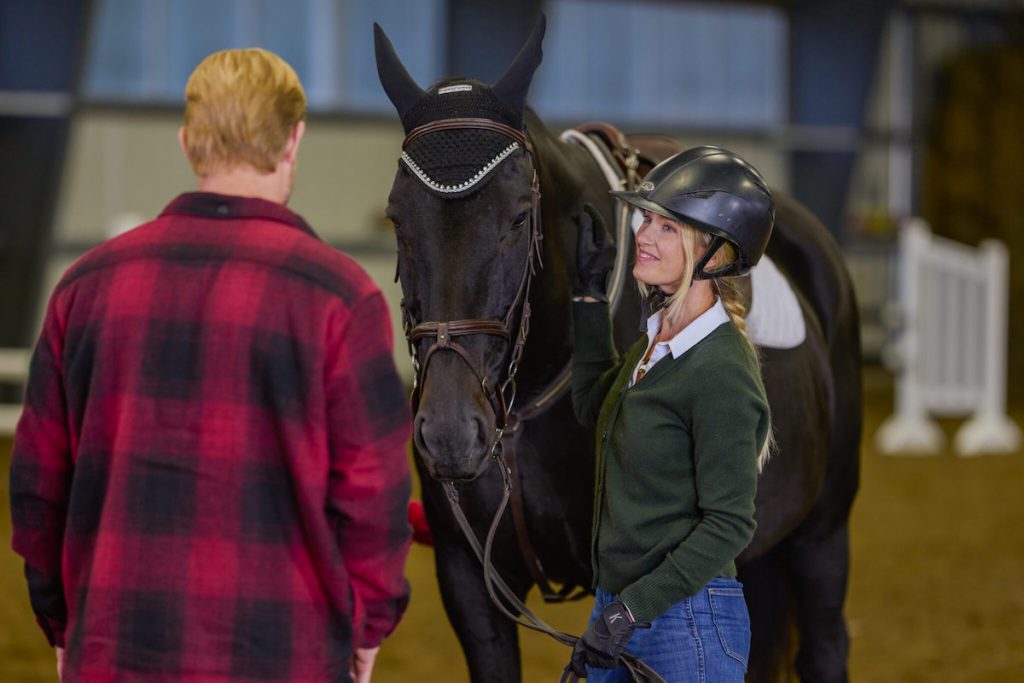 [Related: What Christmas Movies are Coming Up on (GAC) Great American Family Channel in 2023?]
---
In Christmas by Chance, Addie (Patterson) is a NYC chiropractor who mistakenly receives a text from "Nana." The accidental text turns into friendship between Nana and Addie, who now communicate on a regular basis. Nana invites Addie to spend the holidays with her in Vermont, and it's picture-perfect…except for one surprise. Nana's single son, James (Donovan), a traveling doctor, is also home for the holidays. Over the next 3 years, James and Addie are together for the holidays, but it isn't until they're both single that they begin to see each other in a different light. 
In Royal Christmas Ball, Chelsea Shaw (McKellar) is a Chicago-based dance instructor who travels to the small European country of Havenshire over Christmas in search of her heritage. And since her adoptive parents have long since passed away, maybe even family. When she discovers the only way to access information she needs is through the royal family, she accepts an offer to teach a reluctant prince a waltz for the Royal Christmas Ball. By the end of this adventure, Chelsea finds love, answers to her deepest questions, and yes, even family. 
In addition to starring, McKellar also wrote the film with Marcy Holland and serves as one of the executive producers, per GAC. She previously starred in the 2022 Great American Christmas film Christmas at the Drive-In.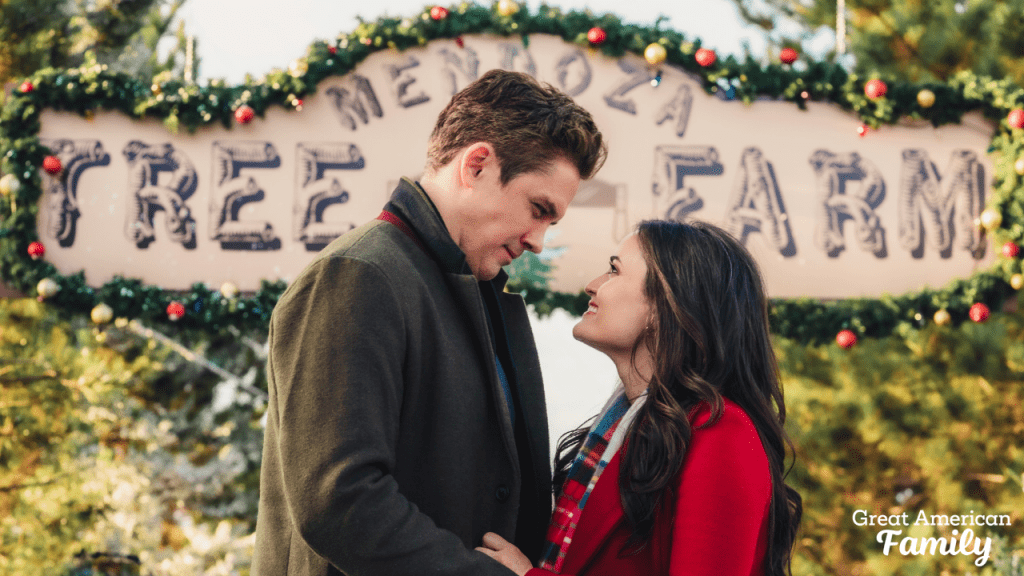 ---
Any other information to know?
According to GAC's official press release: "Great American Christmas original movies will premiere Saturdays and Sundays, with 24/7 holiday movies through the end of the year." 
There are no premiere dates set for Royal Christmas Ball or Christmas by Chance as of right now, nor is the kickoff date set for GAC's Great American Christmas event. But, if you go by the previous years, then it usually begins around the third week of October. With Saturday and Sunday premiere days, that leaves only a couple options in terms of dates – Saturday, October 21, or perhaps the following Saturday, October 28. Typically, Great American Family movies premiere at 8 PM ET/PT, so it's likely to be the same this time around. 
Danica McKellar did share her excitement about Royal Christmas Ball on Instagram, writing: "Beyond thrilled to be developing my #GreatAmericanChristmas 2023 movie for you all! 🎄❤️🎄 This movie, Royal Christmas Ball, is extra special to me because it's the first one I helped to write the story for, and it's my first dance movie. 💃 Coincidence? Nope! I've been wanting to do a dance movie ever since I was on @dancingwiththestars in 2014, so this is a dream come true!" 
It's also worth noting that Christmas by Chance is only one of the new films fans can see Trevor Donovan in on GAC. Last month, the network announced that his first new film will be a romantic comedy slated for a fall 2023 release.
While details of that film are being kept quiet for now, Great American Family did reveal that Trevor will play "a teacher headed to his hometown in Texas and maybe to a love he has searched for all of his life. Donovan's newfound expertise on the dance floor will come in handy in a beautifully choreographed dance sequence. Donovan's role as a classroom teacher provides promotional opportunities to showcase Great American Family's collaboration with his real-life anti-bullying initiative, Upstanders, which is dedicated to creating a support system for students based on treating others with empathy, kindness, and respect."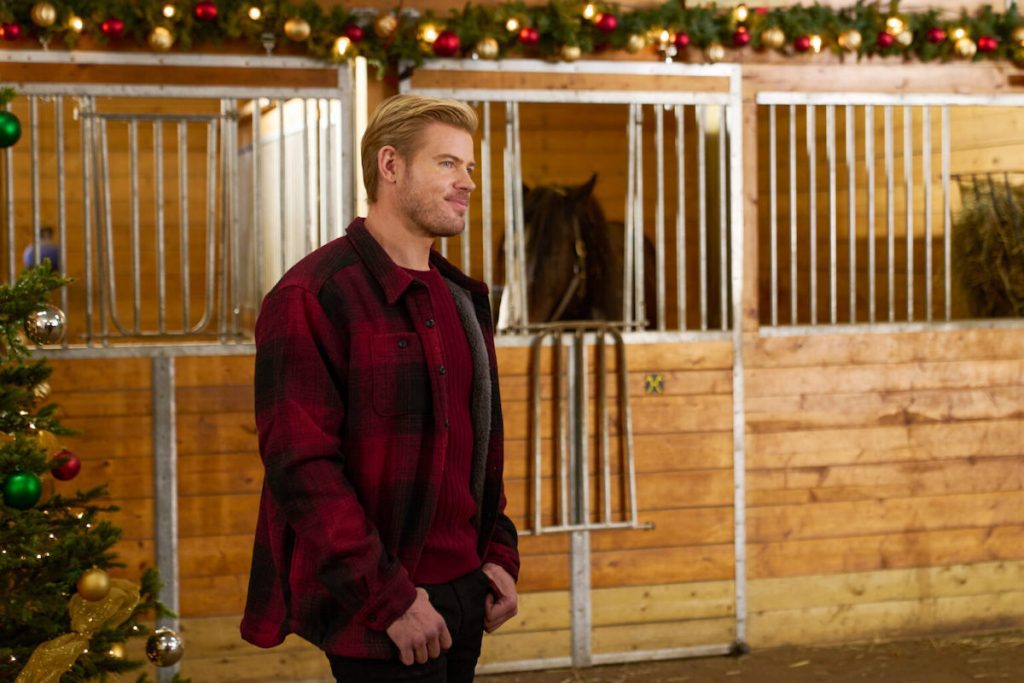 Be sure to follow Danica McKellar from Royal Christmas Ball, Trevor Donovan and Merritt Patterson from Christmas by Chance on Instagram to see if they post any behind the scenes from filming. And be sure you're following Great American Family Channel  on Instagram as well @GACTV. 
---
RELATED ENTERTAINMENT NEWS
Lori Loughlin, Candace Cameron Bure & Andrea Barber Reunite for GAC – Never Before Seen Photos!
'A Christmas…Present' Will Be Candace Cameron Bure's First Movie For Great American Christmas 2022
Great American Family Ratings: It's the Fastest Growing Network in Cable Television
If you purchase an independently reviewed product or service through a link on our website, Feeling the Vibe may receive an affiliate commission.
Kari Highman is a Beauty and Fashion Blogger at Feeling the Vibe Magazine. Otterbein Alum (2017) – English & Psychology. Always learning & creating. Avid fan of mid 2000's TV & pop music. Comments or tips, email [email protected]