Great American Family Channel's annual Great American Christmas event is returning on October 14, 2023 with 20 brand new original movies, including Royal Christmas Ball starring Danica McKellar. This marks the largest offering of holiday movies for GAC to date. Get more details on this extravagant movie event below.
---
What movies are coming to GAC's Great American Christmas event?
The first two Christmas movies announced are starring fan favorites. They are: Royal Christmas Ball starring Danica McKellar and Christmas by Chance with Trevor Donovan and Merritt Patterson. You may recall the latter duo starred in the network's Jingle Bell Princess, instantly becoming fan-favorites. Now, they're reuniting on TV screens in this new 2023 movie.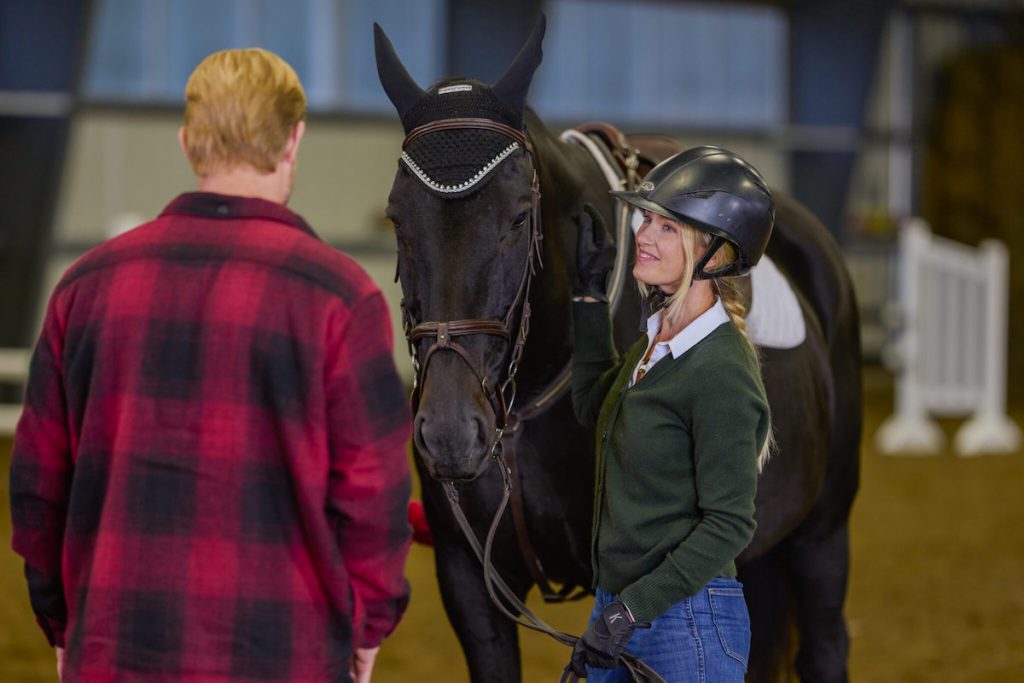 [Related: What Christmas Movies are Coming Up on (GAC) Great American Family Channel in 2023?]
---
All 20 Great American Family Christmas Movies Announced for 2023
Destined 2: Christmas Once More, starring Shae Robbins and Casey Elliott. In this sequel, Theo (Elliott) continues to miss connecting with his girlfriend, Kim (Robbins) as he attempts to propose at Christmas. Premieres Oct 14th
'Twas the Text Before Christmas, starring Merritt Patterson and Trevor Donovan. An unexpected text message sent to the wrong number (Patterson) sets into motion a Christmas tradition with a new family (Donovan) over three separate years. Premieres Oct 21st
Bringing Christmas Home (wt), starring Jill Wagner and Paul Greene. A professor of military history (Wagner) teams with an antique store owner (Greene) to track down the original owner of a historic WWII uniform and the love letters left in its pockets. Premieres Oct 28th
Journey to Christmas, starring Ash Tsai and Joey Heyworth. While on a charity press tour, a model (Tsai) ends up stranded by the weather at the family home of the driver (Heyworth) she hired to assist her for the week. Premieres Oct 29th
A Dash of Christmas, starring Broadway's Laura Osnes and Christopher Russell. A marketing exec (Osnes) must learn a recipe to get her dream job and ends up entered in a holiday bakeoff with a dream baker (Russell). Premieres Nov 4th
Our Christmas Wedding, starring Holly Deveaux and Drew Seeley. In the sequel, roles reverse as Nicole's boss plans newly engaged Nicole (Deveaux) and Michael's (Seeley) wedding in two weeks at Christmas. Premieres Nov 5th
A Christmas Keepsake, starring Jillian Murray and Daniel Lissing. A father (Lissing) bonds with his daughter and stumbles upon an unexpected romance (Murray) while tracking down the original owner of a Christmas time capsule. Premieres Nov 11th
A Christmas Blessing, starring Lori Loughlin, James Tupper, and Jesse Hutch. A TV chef (Loughlin) is divinely inspired to take over her late aunt's charity with help from a new friend (Hutch) and handsome business associate next door (Tupper). Premieres Nov 12th
Santa, Maybe, starring Aubrey Reynolds. Can theater director Lila (Reynolds) rise to the challenge of putting on the perfect Christmas ballet, while also discovering her office Secret Santa in the process? Premieres Nov 18th
A Paris Christmas Waltz, starring Jen Lilley and Matthew Morrison. A novice dancer (Lilley) pairs with a professional (Morrison) to enter a renowned dance competition…in Paris! The next story in The Christmas Waltz universe, the highest-rated Christmas rom com of 2020, from Michael Damian and Janeen Damian. Premieres Nov 19th
My Christmas Hero, starring Candace Cameron Bure and Gabriel Hogan. An army reserve doctor (Bure) tracks down her family's military history with the help of a new romance (Hogan). Premieres Nov 24th
A Royal Date for Christmas, starring Danica McKellar and Damon Runyan. When a European Duke (Runyon) arrives in the US, he realizes that his bags have been lost in transit. He has no choice but to be styled, and ultimately inspired, by Bella (McKellar) the owner of a local boutique. Premieres Nov 25th
A Christmas for the Ages, starring Natasha Bure, Anna Ferguson, Kate Craven, and Cheryl Ladd. Prompted by their youngest granddaughter (Bure), four generations celebrate family and what Christmas was like in the 40s, 60s, 90s, and present day. Premieres Nov 26th
Christmas on Windmill Way, starring Christa Taylor Brown and Chad Michael Murray. To save her family's legacy windmill, a woman (Taylor Brown) must remind her ex-boyfriend (Michael Murray) of the best of their hometown. Premieres Dec 2nd
The Jinglebell Jubilee, starring Erin Agostino and Marshall Williams. A city manager (Williams) recruits the help of a childhood friend (Agostino) in setting right his town's Christmas Charity event, while she sets to work setting him up with her close friend. Premieres Dec 3rd
Meet Me Under the Mistletoe, starring Sarah Fisher and Simon Arblaster. Two rival realtors (Fisher and Arblaster) are forced to work together to sell one special house before Christmas. Premieres Dec 9th
Peppermint & Postcards, starring Ella Cannon and Christopher Russell. When a Christmas letter concerning her love life goes viral, one mom discovers that romance might be right at her door. Premieres Dec 10th
Designing Christmas With You, starring Susie Abromeit and Liam McIntyre. With her career on the line, a decorator (Abromeit) must work with an unexpected partner (McIntyre) to showcase a house for an upcoming Christmas gala. Premieres Dec 16th
12 Games of Christmas, starring Johnny Ramey and Felisha Cooper. In 12 Games of Christmas, a group of old friends and neighbors are transported into a Christmas-themed board game during a Christmas party. Premieres Dec 17th
A Royal Christmas Holiday, starring Brittany Underwood and Jonathan Stoddard. In search of her big break, a reporter (Underwood) arranges a Christmas interview with a European Prince (Stoddard) visiting the states. Will the reporter's big story become her love story? Premieres Dec 23rd
In addition to starring, McKellar also wrote the film with Marcy Holland and serves as one of the executive producers, per GAC. She previously starred in the 2022 Great American Christmas film Christmas at the Drive-In.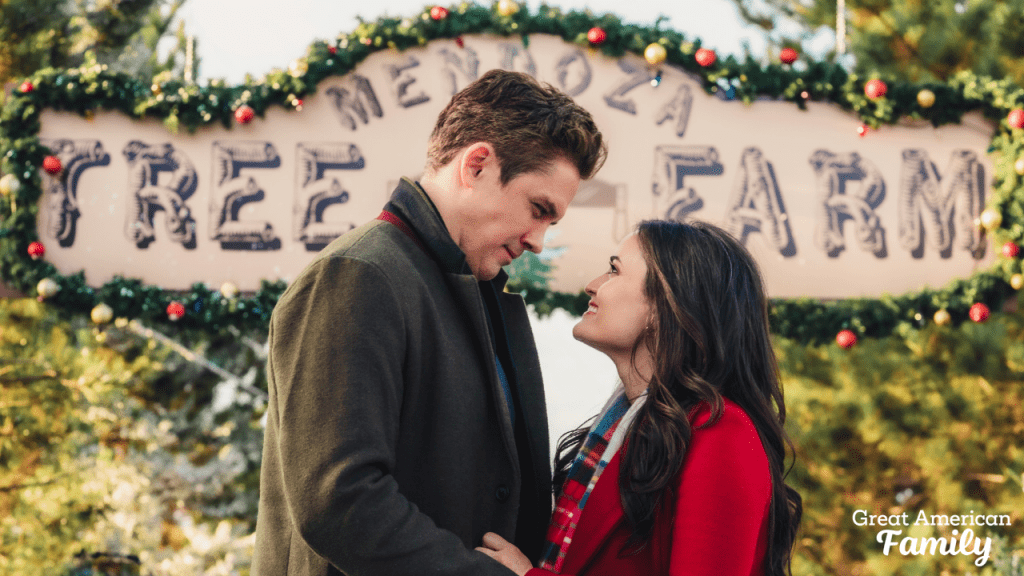 ---
Any other information to know?
According to GAC's official press release: "Great American Christmas original movies will premiere Saturdays and Sundays, with 24/7 holiday movies through the end of the year."
There are no premiere dates set for Royal Christmas Ball or Christmas by Chance as of right now, nor is the kickoff date set for GAC's Great American Christmas event. But, if you go by the previous years, then it usually begins around the third week of October. With Saturday and Sunday premiere days, that leaves only a couple options in terms of dates – Saturday, October 21, or perhaps the following Saturday, October 28. Typically, Great American Family movies premiere at 8 PM ET/PT, so it's likely to be the same this time around.
Danica McKellar did share her excitement about Royal Christmas Ball on Instagram, writing: "Beyond thrilled to be developing my #GreatAmericanChristmas 2023 movie for you all! 🎄❤️🎄 This movie, Royal Christmas Ball, is extra special to me because it's the first one I helped to write the story for, and it's my first dance movie. 💃 Coincidence? Nope! I've been wanting to do a dance movie ever since I was on @dancingwiththestars in 2014, so this is a dream come true!"
It's also worth noting that Christmas by Chance is only one of the new films fans can see Trevor Donovan in on GAC. Last month, the network announced that his first new film will be a romantic comedy slated for a fall 2023 release.
While details of that film are being kept quiet for now, Great American Family did reveal that Trevor will play "a teacher headed to his hometown in Texas and maybe to a love he has searched for all of his life. Donovan's newfound expertise on the dance floor will come in handy in a beautifully choreographed dance sequence. Donovan's role as a classroom teacher provides promotional opportunities to showcase Great American Family's collaboration with his real-life anti-bullying initiative, Upstanders, which is dedicated to creating a support system for students based on treating others with empathy, kindness, and respect."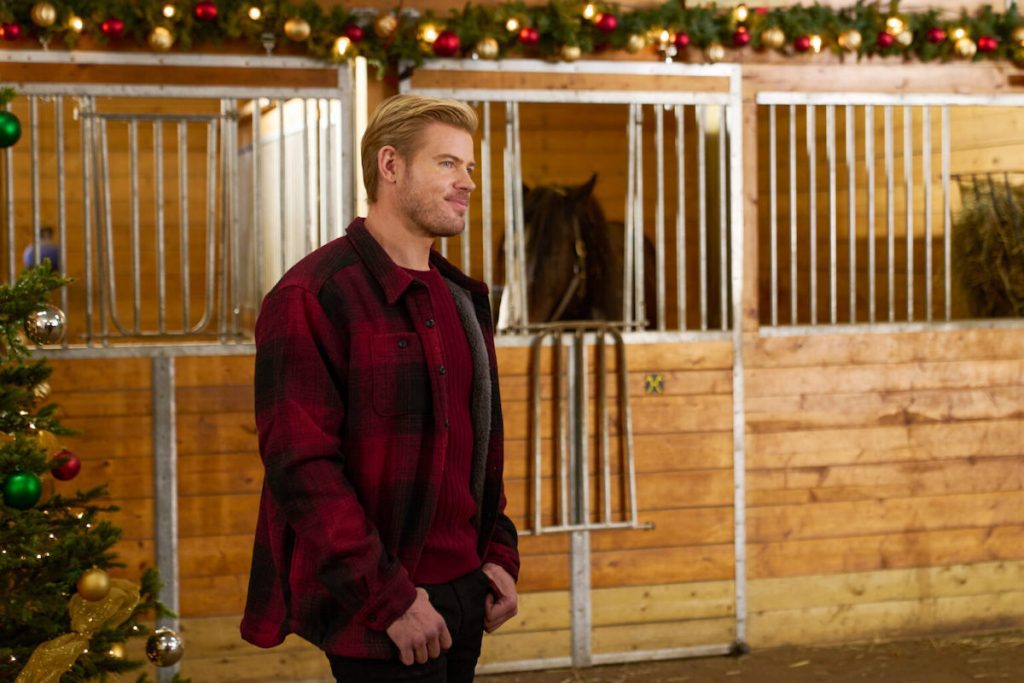 Be sure to follow Danica McKellar from Royal Christmas Ball, Trevor Donovan and Merritt Patterson from Christmas by Chance on Instagram to see if they post any behind the scenes from filming. And be sure you're following Great American Family Channel on Instagram as well @GACTV.
---
RELATED ENTERTAINMENT NEWS
Lori Loughlin, Candace Cameron Bure & Andrea Barber Reunite for GAC – Never Before Seen Photos!
'A Christmas…Present' Will Be Candace Cameron Bure's First Movie For Great American Christmas 2022
Great American Family Ratings: It's the Fastest Growing Network in Cable Television
Kari Highman is a Beauty and Fashion Blogger at Feeling the Vibe Magazine. Otterbein Alum (2017) – English & Psychology. Always learning & creating. Avid fan of mid 2000's TV & pop music. Comments or tips, email kari@feelingthevibe.com