The E! Channel has a brand new show called 'Pop of the Morning' and with it they have a brand new co-host, the charming Scott Tweedie. Scott Tweedie is joined by co-hosts Lilliana Vazquez and Victor Cruz to discuss all the top pop culture headlines. Scott, originally from Australia, joins the show which airs from New York City to bring a truly unique perspective.
So, who is Scott Tweedie? We put the spotlight on Scott to give you all the answers you've been looking for. From vacations to his first New York coat and his upcoming prank plans he may or may not have, let's dive right in!
Q&A with Scott Tweedie
FAVORITES
Vacation Spot – Stradbroke Island and Byron Bay as a close second
Ice cream flavor – Bounty Bars, they have them in Australia. It's chocolate covered ice cream with coconut.
Singer – It changes all the time. Right now it's Harry Styles.
Store to shop in for clothing – All Saints, Mackage for my first NY coat, Rag & Bone
NEVER HAVE I EVER
Broken a bone – I have actually, I broke my thumb while skiing.
Had a crush on someone from Saved by the Bell – No never did!
Googled my own name to see what came up – Oh definitely! So funny to see some of those old pictures.
Been to Disney World – I've been to Disneyland but not Disney World yet.
THIS OR THAT
Facebook or Instagram – Instagram
Email or Text – Voice text!
Dogs or cats – Dogs, I love the Golden/Labrador retrievers and Bernese mountain dogs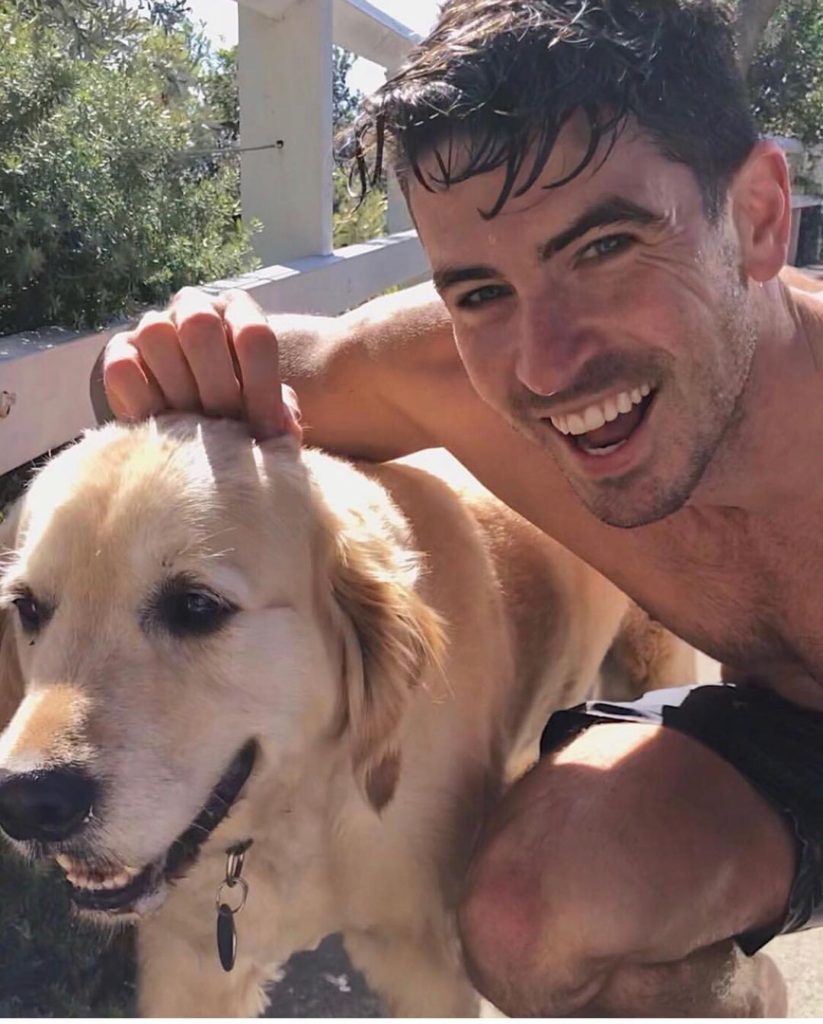 ---
Tell us a little about yourself. Do you have siblings? Where were you born?
I was born in Brisbane and lived in Sydney for 10-12 years. I have two older sisters, so I'm the annoying little brother! I graduated college with a degree in commerce/economics and finance.
How would your friends describe you?
They would say I'm very determined and a go-getter!
How tall are you?
I'm 6'1″.
How do you stay fit and in shape?
In Australia since I lived near the beach, I would go surfing 3-4x per week. I would also go to the gym. I love being outdoors and enjoy water sports too. Then again, I do love junk food. Honestly, I try to eat healthy about 70-80% of the week and for the rest of it, I just go to town!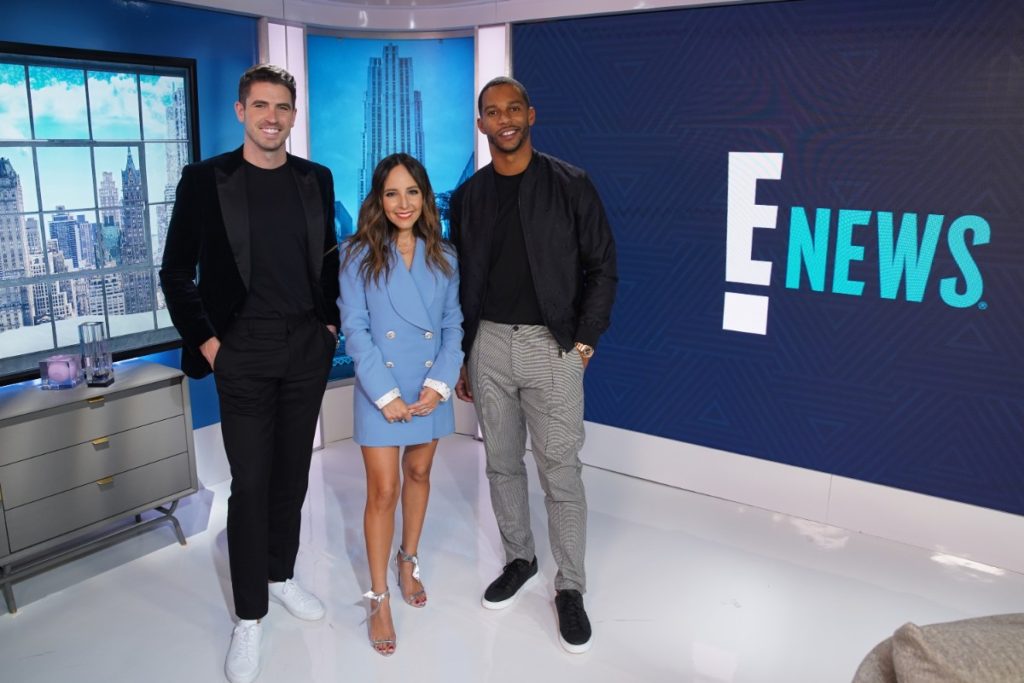 ---
What types of foods do you enjoy?
I really like Japanese, raw fish and sushi. Plus, I found out that Mexican food in America is the best out of anywhere! For Italian, you really can't have bad Italian food, but the pizza in NY is the best.
We hear you're a prankster. Do you have pranks planned for your NY co-hosts?
Oh yes. They already pranked me with Lance Bass. They got me, I do have to say that. I would give them a 6.5 out of 10 on that prank. Mine will be coming but I have to plan them out. Maybe I can bring Chance the Rapper into this. He is the new host on MTV for the Punk'd reboot.
Watch Lance Scare Scott on Pop of the Morning below:
We know you are pretty active on Instagram. What would it take for one of your followers to get a response from you on DM, what catches your eye?
I definitely try to respond to messages as much as I can, especially from people who are just discovering Pop of the Morning on E!.
Any special events or projects coming up?
My two co-hosts are going to introduce me to Fashion Week. They know a lot more about it than I do but I think it will be really fun. Plus, on a personal note I am going to be moving into my new apartment very soon so I'm excited about that!
Connect with Scott on social media:
Instagram: @STweedie
Twitter: Scott_Tweedie
Catch Scott Tweedie on 'E! News' weekday mornings at 7am ET/PT and E!'s 'Pop of the Morning' weekday mornings at 11am ET/PT.
---
MORE ON SCOTT TWEEDIE
Who is Scott Tweedie from E! Pop of the Morning?
Lance Bass Pulls Off Epic Prank on Scott Tweedie from E! Courtney Rose is an Entertainment Writer at Feeling the Vibe Magazine based in New York. Pop culture and rom-com obsessed. Studied Journalism and is up to date on all the latest entertainment news. For tips or comments, email me at Courtney@feelingthevibe.com