Netflix is kicking off the holiday season with Love Hard a super relevant rom-com to the 2021 dating culture. If you are a millennial single looking for love today, it's safe to say that you know all about swiping right and left.
Love Hard stars Nina Dobrev as Natalie, a hopeless romantic trying to find love in Los Angeles. Just like the rest of her peers, Nina is so busy with her career as a journalist that she doesn't have the time to go out and meet guys. Instead, she created a profile on a dating app. After a number of failed dates, things start looking up when she swipes right on a guy named Tag.
Even though Natalie lives on the west coast, her co-worker encouraged her to expand her reach to the whole country in order to find Mr. Right. Tag is actually from New York on the east coast. After exchanging many text messages and late night phone calls, Natalie takes a leap of faith and boards a flight to New York to surprise Tag. The best start to a perfect holiday romance, right?
Not so fast! Natalie thinks she is in love with this dreamy guy from NY, only to discover the whole time she has been talking to Josh, Tag's childhood friend who he grew up with in Lake Placid, who is just as unlucky in love as Natalie.
We have almost all been there – having gotten catfished or just about catfished. The term Catfish was coined for the 2010 documentary on Nev Schulman, a young man from New York who met and fell in love with a woman he started talking to online. He later finds out that she might not be the woman he thought he fell in love with after all. After a very successful documentary, MTV presented Nev with his own show called, "Catfish: The TV Show." Nev and his co-star Kamie Crawford help people all over the country who are in the same situation he was in over 10 years ago.
---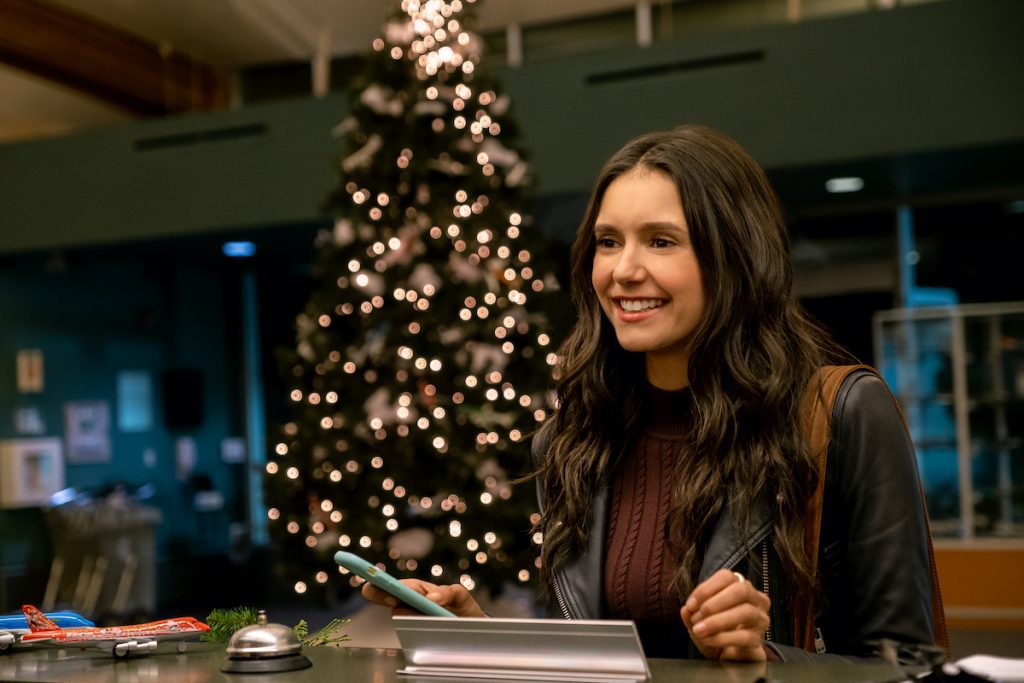 Nina Dobrev on Catfish & Dating in 2021
To celebrate Netflix's Love Hard premiere, Nina Dobrev was asked about her dating experiences and if she's ever been catfished before.
Love Hard deals with "catfishing." Did you know about it before shooting this film? Did you watch the popular MTV show? 
I did know what catfishing was, yes. I had not seen the MTV show, but when we were on set shooting the movie Jimmy O. Yang told me about it and we watched a bunch of episodes on YouTube in between shooting scenes. I've never been fully catfished because I myself have never been on a dating app/met anyone online. But I have a lot of friends with crazy stories of their own…
What is your most unique dating story?
My best date was a surprise. On our first anniversary my boyfriend wanted to recreate our first date. He took me to the same Korean BBQ restaurant, and then took me to the bar we went to the year prior. Unfortunately the bar was closed that night but he suggested we try to sneak in. When I opened the door there were candles and flowers everywhere and our song was playing. He'd rented out the bar for just the two of us. We ate cake and drank cocktails and danced together for hours. It was super romantic.
What is your best piece of dating advice?
Be unapologetically yourself. Because if you're not, they'll find out eventually. So cut to the chase.
---
Netflix's Love Hard Photos
Check out some photos from the Netflix rom-com. It's streaming on Netflix now!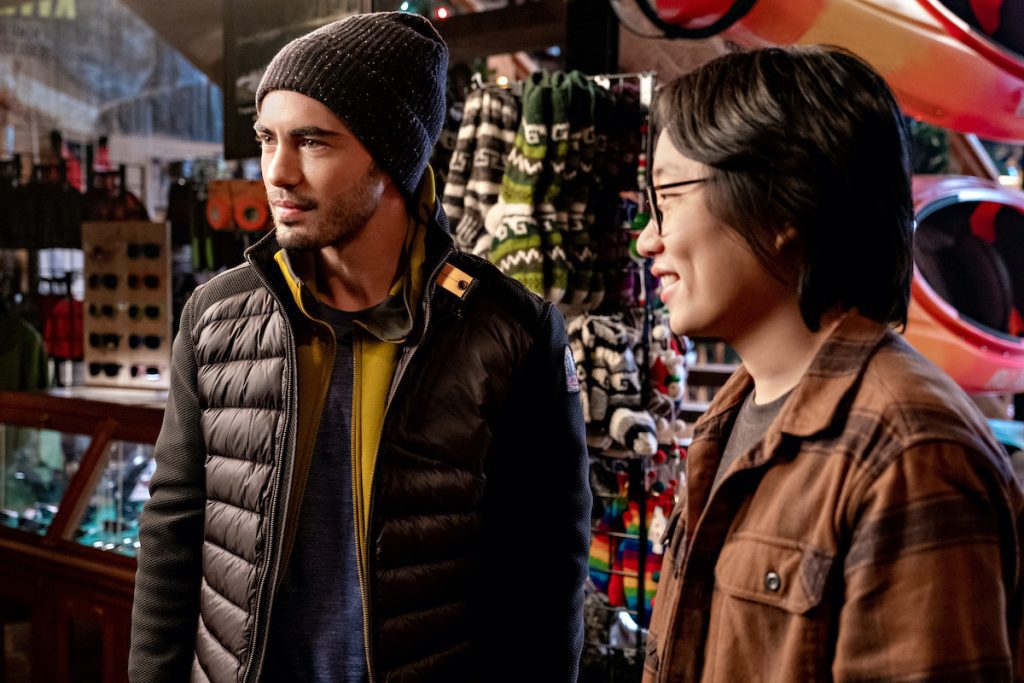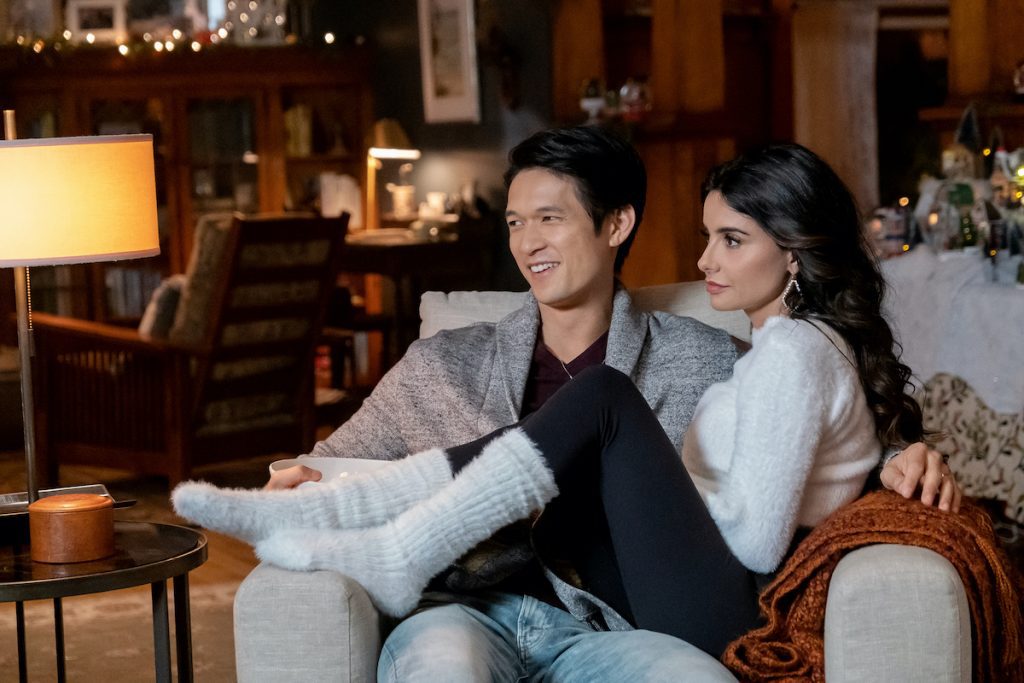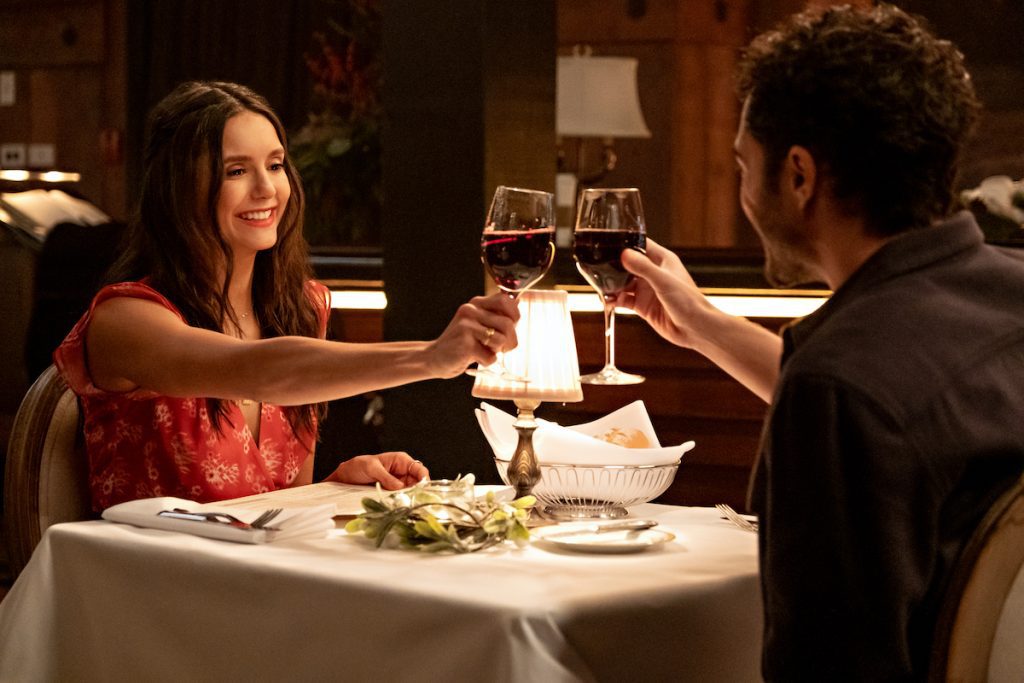 Want a sneak peek? Check out the Love Hard Movie Trailer!
Love Hard began streaming on Netflix, Nov 5. Courtney Rose is an Entertainment Writer at Feeling the Vibe Magazine based in New York. Pop culture and rom-com obsessed. Studied Journalism and is up to date on all the latest entertainment news. For tips or comments, email me at Courtney@feelingthevibe.com